Gemini Woman Compatibility: What's the Best Match for a Gemini Woman? (Updated 2023)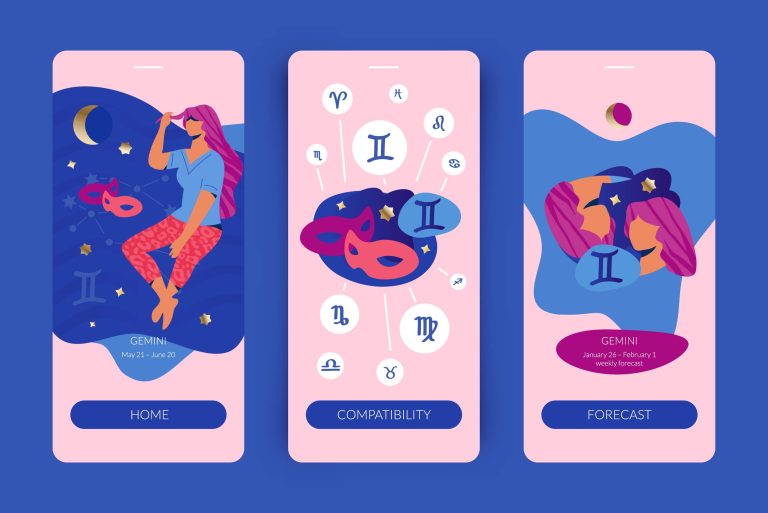 Some Gemini women love new experiences and people, but because they also tend to overthink it can be challenging for them to find a long-term partner who will keep them interested.
If you're looking to date a Gemini or are a Gemini woman trying to find a compatible zodiac partner, read on to find out everything you need to know about Gemini woman compatibility.
Complicated but effective: Gemini woman compatibility with an Aries man
It is precisely the ability of Aries men to come up with new ideas and experiences that will attract and complement Gemini women who are always looking for novelty.
The Aries man's leadership skills will help establish a successful relationship with the Gemini woman. The Gemini woman has a tendency to be fickle, and the Aries man has to be able to manage his priorities and focus on his Gemini partner and her ever-changing decisions.
Both sides are willing to make compromises, which makes for a successful relationship.
Excellent reconciliations: Taurus man and Gemini woman compatibility
Many Gemini women are slow to find their ideal partner because they have a tendency to doubt and overthink. The Taurus man, with his firmness, poise, and decisiveness, will compensate for that and this will lead to a stable relationship between these two.
This does not mean there will not be arguments or compromises to be made. In fact, the domestic sphere may lead to some conflict, especially regarding the raising of children and their education. Rest assured that the sexual chemistry between them will lead to easy reconciliations.
An explosive cocktail: Gemini woman and Gemini man compatibility
Two Geminis together are explosive. They will tend to put themselves in each other's shoes, which can lead to emotional fatigue, and this does not bode well for a relationship.
Two Geminis can be good friends and intellectually understand each other even at first glance. This can lead to them confusing their feelings of mutual understanding and friendship with something more.
On top of that, the Gemini woman is often jealous, more so than the Gemini man, and this will cause them to drift apart quite early on.
Collaboration and understanding: Gemini woman and Cancer man compatibility
It is not surprising that this is a very successful and quite common union. Both signs know how to collaborate harmoniously.
The Gemini woman will be captivated by the spiritual side of Cancer, as well as by his tenderness. He is also very understanding of her problems that come up from her tendency to be fickle-minded and overthink.
But Cancer must know not to exercise control and not pressure the Gemini too much.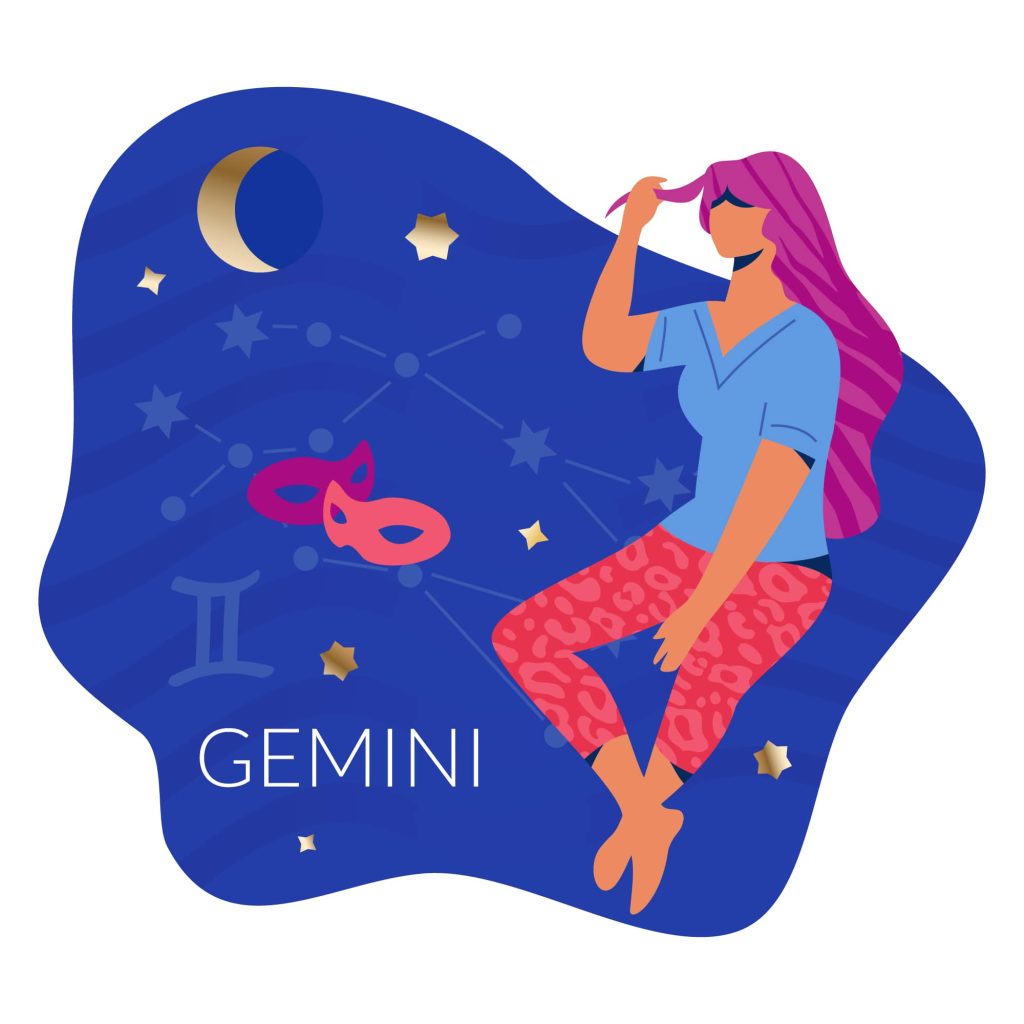 Possibility of boredom: Gemini woman compatibility with a Leo man
It is undeniable that the Leo man has the ability to seduce just about anyone. In this case, he is also successful with the Gemini woman as he represents something new for her. Being free-spirited and open-minded, she is willing to let herself be seduced.
But there's no guarantee that this will work in the long term because the Leo man has to put aside his craving for adventure and new experiences. Boredom and monotony can ruin this relationship.
Disparate personalities: Gemini woman compatibility with a Virgo man
The Gemini woman and Virgo man are such opposites, that there is very little chance of this relationship surviving.
The Virgo man loves order and likes to organize every aspect of his life. He can't adapt to the constant changes and duality that Gemini women are known for.
The Gemini is too restless for the Virgo, and it is very difficult for the Gemini to understand him. There is not a lot of chemistry because they are such disparate signs.
Well attuned: Gemini woman love compatibility with a Libra man
There will be a strong physical attraction between these two signs. They also have quite similar tastes, and the Libra man's personality will compensate for the Gemini's imaginative and perhaps unrealistic projects.
However, he will also enjoy the variety and creative intelligence of the Gemini. As far as family values are concerned, they will also be on the same page and attuned to each other.
Unsolved mysteries: Scorpio man and Gemini woman compatibility
Since both signs like to keep parts of their personality hidden, there can be too much mystery which can make open communication challenging. This can lead to a lack of trust and jealousy that undermine the relationship.
While it is true they might connect intellectually, it does not mean that the more emotional aspect will work. It might seem like a great bond in the beginning, but in the end, it will be complicated and short-lived.
Too independent: Gemini woman and Sagittarius man Compatibility
The pleasure of adventure, travel, and of always finding new places to explore can keep this couple going for a while, as they will both believe they have found their soulmate. There will be a strong physical attraction as well.
But over time, their differences will become more noticeable because both will want to maintain their independence at all costs, which will complicate things when deciding to establish a committed relationship.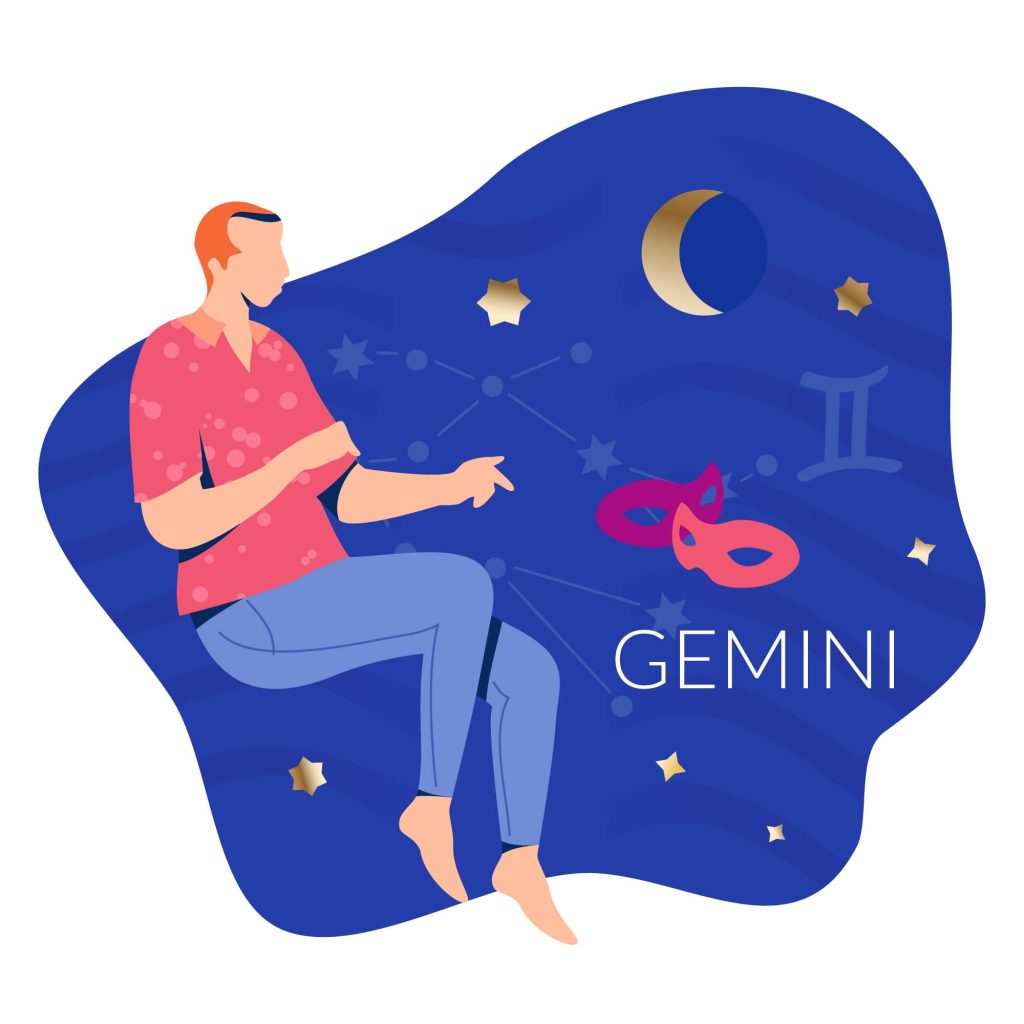 Eternal opposites: Gemini woman and Capricorn man Compatibility
The Gemini woman and the Capricorn man see the world from very different perspectives, so much so that a relationship between these two is one of the most complicated of the zodiac.
The Capricorn man is too realistic and too attached to pragmatism for the Gemini woman, who does not mind changing various circumstances of her life at any time for a momentary impulse.
The Gemini woman's expansive and communicative nature is also the opposite of Capricorn's introspective tendencies. In the end, this relationship will not work because they are just too different from each other.
Spiritually connected: Gemini woman compatibility with an Aquarius man
The Aquarius man and the Gemini woman will have a superb intellectual understanding, as both are very attuned in their perspectives of the world and like to be creative in seeing what's beyond their reality.
This mutual understanding, as well as their spiritual connection, can give rise to a well-rounded and stable relationship. These two are also supportive of each other, even when their projects or business ideas are not financially successful.
They are likely to form a very lively and progressive family.
Very possible: Pisces man and Gemini woman compatibility
These two signs do not have much in common because they have very different aspirations and fundamental values. However, a union is still possible and can have a good emotional impact on them if they know how to adapt to each other and enjoy each other's qualities.
The Gemini woman will know how to bring out the most intuitive and spiritual ideas of Pisces and give them a more real shape. In addition, there is good chemistry between them, which makes this relationship quite possible.
Dating apps for Gemini women
Now that you know more about Gemini woman compatibility, it's time to find your next date.
These are some of the leading dating apps in the match-making market. Sign-up today for free:
Our final thoughts: what's the best match for a Gemini woman?
Since Gemini women tend to dream big and move fast, some zodiac signs are a great fit while others—not so much. Signs with great Gemini woman compatibility are Libra, Aquarius, and Cancer, and these will make sure the Gemini is supported and does not get bored. While attraction largely depends on the individual, you might want to steer clear of Capricorn and Gemini men.