Aquarius Woman Compatibility: Find the Best Match for an Aquarius Woman (Updated 2023)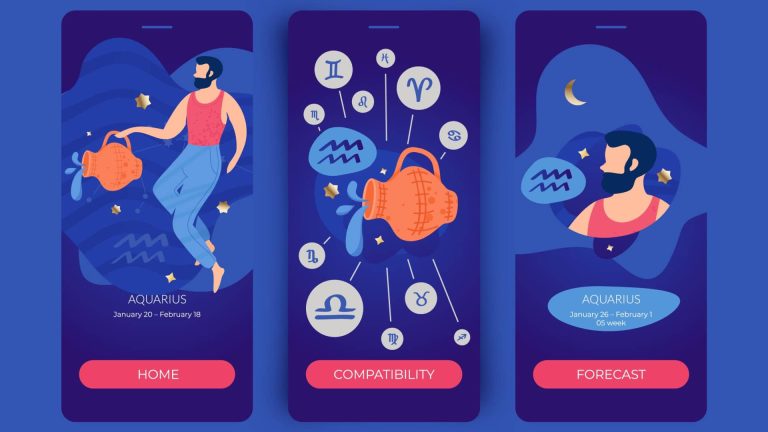 While Aquarius women can be creative, adventurous, and fun, they also tend to be intelligent and loyal, especially when it comes to romantic relationships. This is why it is important for an Aquarius woman to find a partner who can keep up with her adventurous spirit.
In this article, we review the Aquarius woman compatibility potential with other signs. Read on to discover the best match for an Aquarius woman and find the best dating apps for zodiac dating.
Best apps for Aquarius dating
These are some of the leading dating apps in the match-making market. Sign-up today for free:
Endless adventures: Aquarius woman and an Aries man
An Aquarius woman and an Aries man would not get bored together because they are both on the same wave of creativity. They both enjoy adventures and will likely try new activities together and expand their knowledge.
It will be an exciting and passionate union, as long as the Aries man does not try to impose too much and allows his Aquarius partner more freedom, as she tends to have an individualistic temperament. Unfortunately, her independence might annoy the Aries man.
Short lasting: Aquarius woman compatibility with a Taurus man
This union will last as long as the passion and sexual novelty can last because a deeper relationship might get complicated between these two.
Although capable of loving someone deeply, the Taurus man is traditional and not very adventurous. He might not be as keen to explore as the Aquarius woman can be, so it might be difficult for them to lead a life together well.
Even in a professional setting they would not make good coworkers.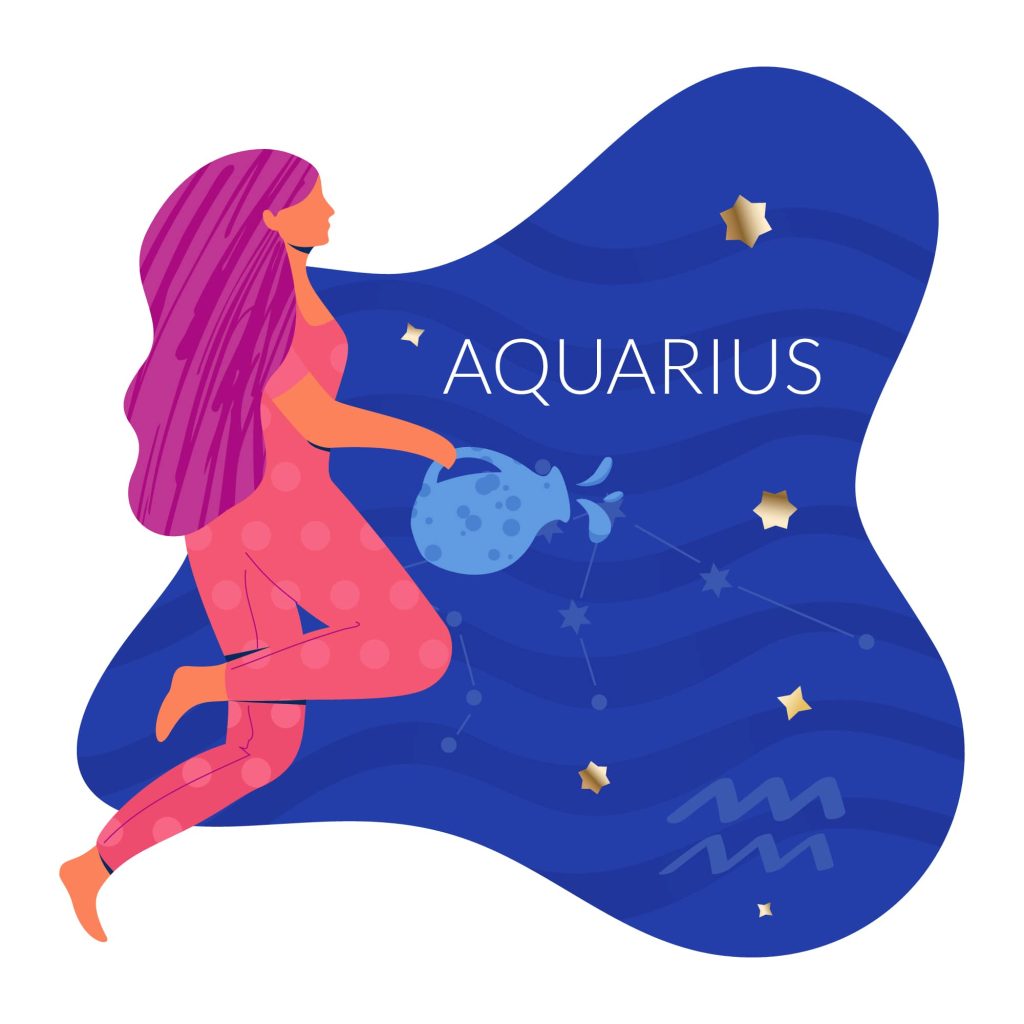 Intelligence and intuition: Aquarius woman and a Gemini man
The Aquarius woman and Gemini man will understand each other very well and will reach agreements when it comes to dividing up the chores or choosing where to go on vacation. These domestic decisions will be discussed and both partners will be willing to compromise to make the other happy.
The Gemini man's capacity for communication and verbal expression is directly linked to the intelligence and intuition of the Aquarius woman, making their zodiac love compatibility successful.
Admiration and sweetness: Aquarius woman and a Cancer man
It is very important that the Aquarius woman admires the Cancer man and shows herself to be his most unconditional "fan." This is the only way the union can work, as the Cancer man cares a lot about what others think of him and it is easy to hurt him.
The Aquarius woman is very understanding and shows a gentleness that is the best weapon of seduction with a Cancer man.
The issues for this couple can arise from a strong desire of the Aquarius woman to be social.
Deep differences: Aquarius woman compatibility with a Leo man
Aquarius women attract Leo men because the latter likes a classic and elegant touch, which the Aquarius woman often possesses. This fits well with the concern for presentation and image that Leo men tend to have.
The Aquarius woman is a good hostess and that quality is deeply appreciated by the Leo man, although both of them move spiritually in very different ways. For that reason, in spite of appearances, they are not made for each other and real issues will arise.
Friendship only: Aquarius woman compatibility with a Virgo man
The Virgo man takes life seriously and does not care for trivial things. This can turn him into an aloof person who is not very interested in maintaining a social life, which is an issue for the Aquarius woman who is outgoing and adventurous.
It is not a union that's expected to last, but there is a strong physical attraction, so there is some fun to be had. It will most likely not go beyond that.
A real connection: Aquarius woman compatibility with a Libra man
The Libra man gives off an air of calmness and brilliance, which attracts the Aquarius woman, who will be enthralled by his capacity to be lucid and organized in all kinds of scenarios.
The Libra man will enjoy the sincerity and dreamy behavior of an Aquarius woman.
This couple's zodiac love compatibility has great potential as there is also a good erotic and spiritual connection, which allows them to lay the foundations for a relationship that will last for a while, perhaps eventually leading to a family.
A bad combination: Aquarius woman compatibility with a Scorpio man
The union of these two signs almost never goes well because they are too different and distant in their aims and goals. The Scorpio Man is active and empathic, but at the same time, he likes to maintain his privacy, something that an Aquarius Woman will not be able to access, no matter how hard she tries.
There is no connection between them, and the Aquarius woman's nostalgia for unfulfilled dreams is something that the Scorpio man finds absurd.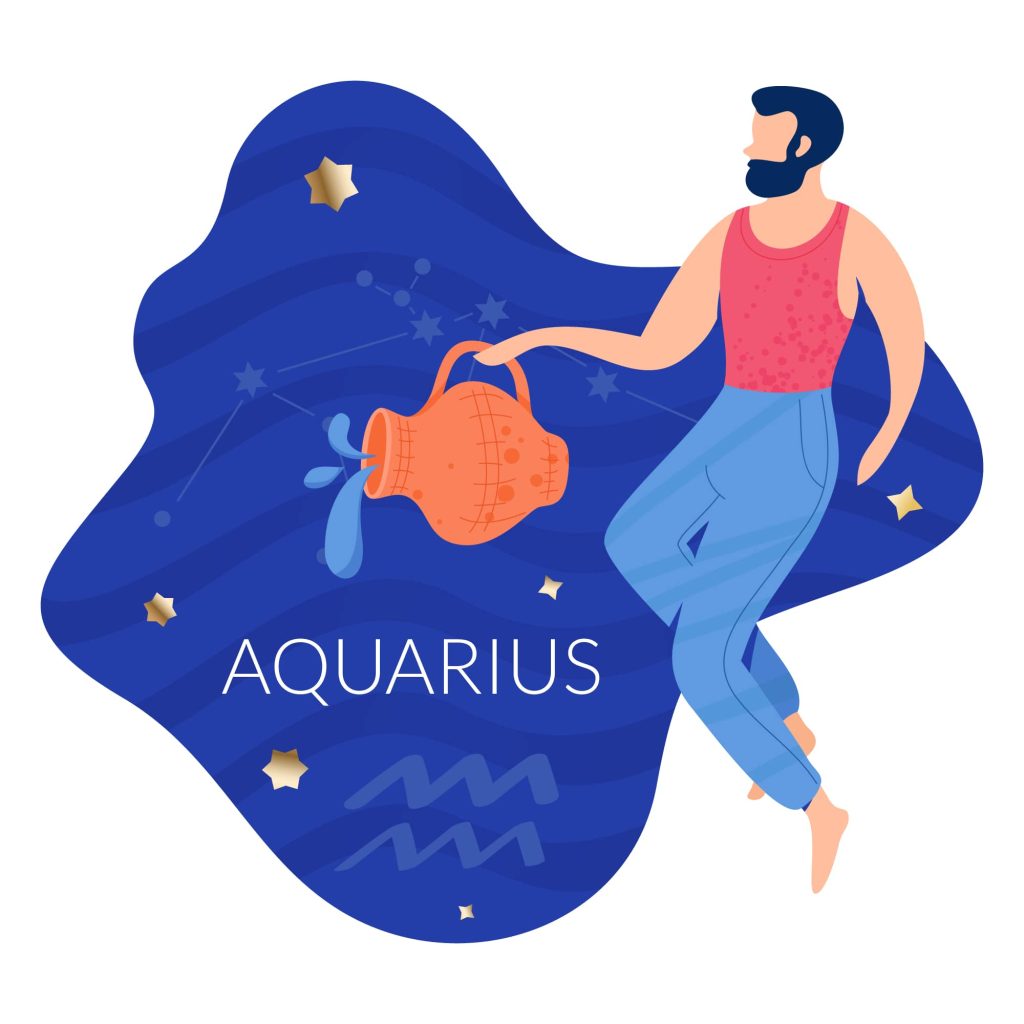 Unconditional support: Aquarius woman compatibility with a Sagittarius man
If the Aquarius woman is looking for someone who is able to follow her in her many interests despite not always understanding them, she can find that in the Sagittarius man.
There is a very good connection between the two and they are on the same wavelength with their imagination and fantasies. This means they communicate perfectly, even when others do not understand them.
For this reason, they form a very united and solid couple that supports each other.
Not a good match: Aquarius woman compatibility with a Capricorn man
The Aquarius woman will have to arm herself with patience if she wants this union with a Capricorn man to get anywhere. Capricorn men are too traditional for the adventurous and imaginative Aquarius woman, and therefore they do not understand Aquarius women.
These two will not make a good couple as the moral and intellectual aspects of both people do not match each other.
They will also disagree on financial matters, but they might reach agreements if there are children involved.
Common interests: Aquarius woman compatibility with an Aquarius man
From the first moment they meet, the Aquarius woman and the Aquarius man will have many interests in common and never get bored together. They are always ready for adventure or making plans, and that gives them a variety of fun moments where they both feel at ease.
The issue is that they can both get too focused on their adventures and creative ideas, and so both tend to be disorganized, which can lead to arguments. However, this is perfectly surmountable.
Flexibility and patience: Aquarius woman compatibility with a Pisces man
The beginnings can be complicated for these two because the Pisces man is not interested in the twists and turns and the intense social life that the Aquarius woman likes so much.
However, both have a lot of spiritual connections and like to bring a certain dose of fantasy into their lives. This creates a mutual understanding, as long as the Pisces man is flexible and patient, and does not have explanations for everything his Aquarius partner does.
Our final thoughts: what's the best match for an Aquarius woman?
The adventurous Aquarius woman is extremely compatible with three zodiac signs: Libra, Sagittarius, and Aquarius. If the woman doesn't enjoy someone too similar to her, an Aquarius man might not be the best match for an Aquarius woman in the long run.
Keep in mind that while zodiac love compatibility can guide your choices, every person is different. So even if a Capricorn man might seem like a bad match, you might still be able to find the perfect Capricorn for you.