Leo Woman Compatibility: Date a Confident Woman (Updated 2023)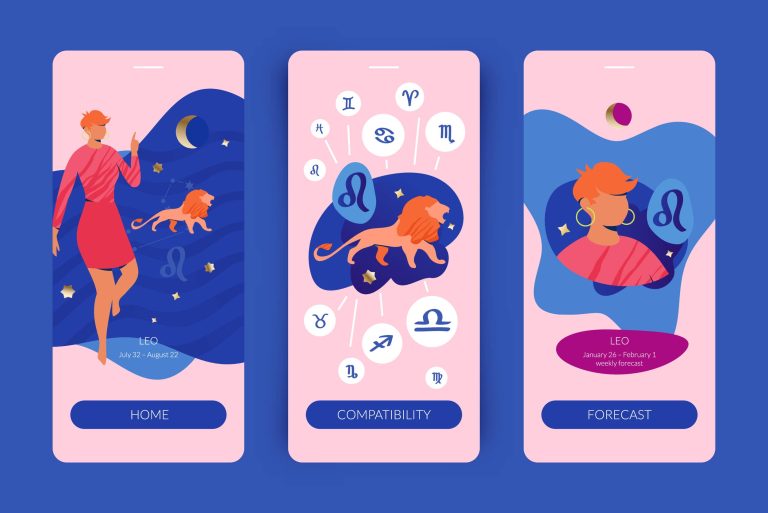 Confident, kind, yet stubborn, the Leo woman is a lot to take in. If it is your dream to date a Leo woman, you might want to know everything about Leo woman compatibility. Read on to learn about the Leo woman's personality, work aspirations, and relationship needs, and discover whether your signs are compatible.
About the Leo woman
Before we dive into the Leo woman's zodiac compatibility, here are some Leo features and needs you might want to know about.
The Leo woman's personality
The Leo woman is a confident woman. She walks majestically, with her head erect and her back straight. During debates and discussions, she listens benevolently to the arguments of others, but nothing makes her change her mind. Despite this and her very confident attitude, she is so charming and radiant and has such a great sense of humor that no one is capable of getting seriously angry with her.
She is an intelligent woman, but not infallible as she can be wrong when discussing things she does not know. In these cases, it's best to not say anything that might humiliate her as she tends to hold grudges.
The physical appearance of the Leo woman
The Leo woman is gorgeous and also exerts strong sexual energy. Her beauty shines from within. She has a proportional body with rounded and feminine shapes.
Leo women and love
The man who manages to conquer a Leo woman will have conquered an amazing person. Nonetheless, she's high-maintenance as she enjoys having fun and showing off her material goods.
She craves a good and luxurious life, and if her husband cannot give that to her, she will not hesitate to find a job to get to the economic level she needs, which will allow her to be more independent in her marriage. However, she knows how to be the best housewife, a loving and good mother, and an excellent wife who will always encourage her partner and support him to reach the top level in his career.
She knows that her husband will want to have the last word in family matters and, under no circumstances, will she want to overrule him. However, she also wants to have a voice and help make decisions.
The Leo woman puts a lot of emphasis on manners, no matter the circumstances. Elegance accompanies her even in the most intimate moments at home; therefore, she will never allow her husband to walk around the house unshaven, just as she will never appear before her family members with her curlers on.
As a mother she is perhaps too soft, spoiling her children and giving them everything they ask for. She allows them a lot of freedom, and if their school grades are not good her comments are laconic and thoughtful, and she never gets excessively angry. She ensures her children are well-behaved, show intelligence, and always look good. If they don't get the best grades, the Leo woman is quick to blame that on the teacher, who doesn't see their worth.
The Leo woman's career
The Leo woman can be found in any role where her personality and beauty can shine in all their splendor. She is a woman who likes to show off and be admired, so modeling is a job that would suit her. She can also be attracted to the world of art, as long as she is successful and admired.
This eagerness to excel is the biggest impediment for the Leo woman when looking for a profession since she does not necessarily accept that almost everyone must start at the bottom since her goal is not to reach the top, but to be at the top from the first moment.
In whatever position she occupies, she will make the most of it. An efficient professional, she might even take some liberties in her job that would be unthinkable to other people. As a boss, she is fair yet demanding with her employees, putting the interests of the company above all else.
The Leo woman needs to have enough financial means to support her lifestyle, and she has enough strength and wealth of ideas to succeed in whatever she sets her mind to.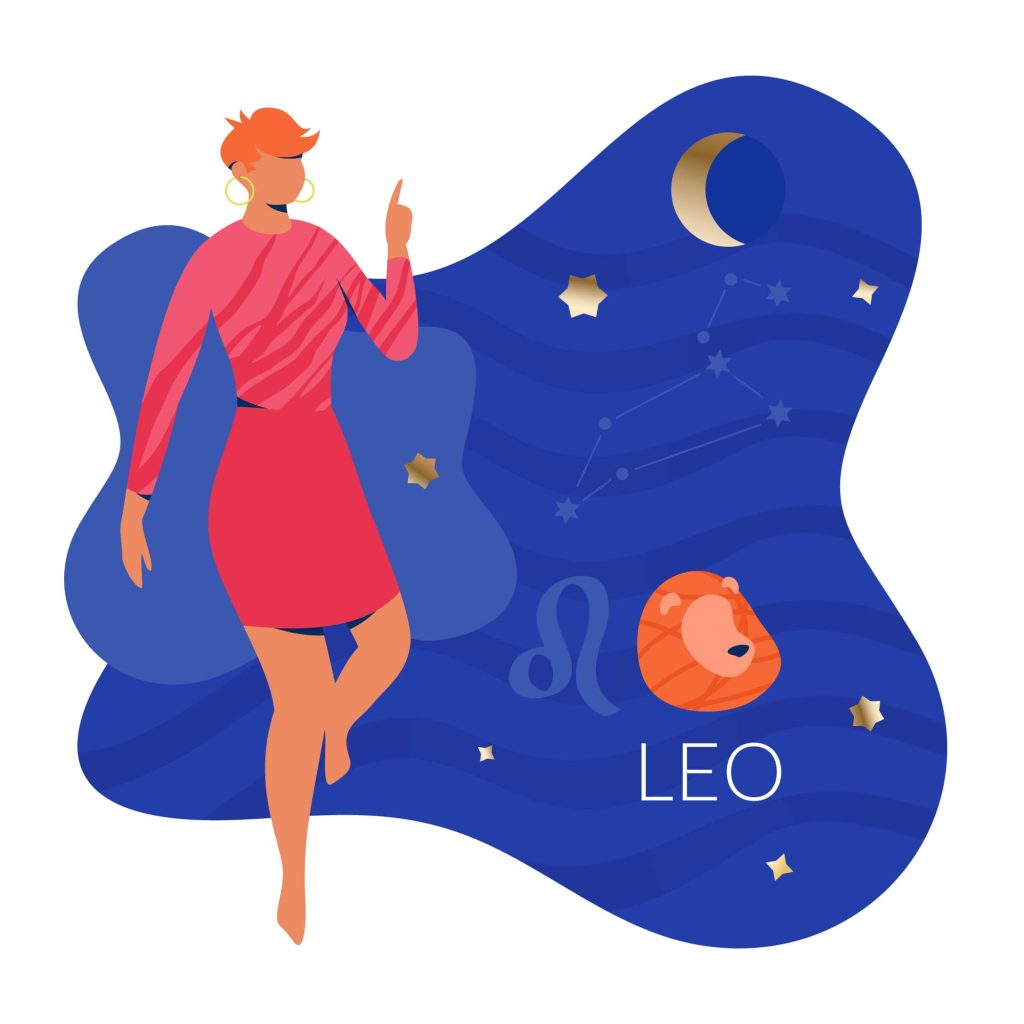 Complementary chemistry: Aries man and Leo woman compatibility
The Aries man and Leo woman have a lot of sexual chemistry, making their relationship passionate and almost artistic. Leo women are open-minded and willing to try new experiences, which suits the Aries man well.
The relationship will work out for the most part, but there may be conflicts when the Leo woman insists on being the center of attention and pushes the Aries man aside. This is something that the latter will not be able to deal with. They both have the desire to be seen as authority figures, which becomes a source of competition and conflict between them.
Intellectual and physical attraction: Gemini man and Leo woman compatibility
A Leo woman and a Gemini man make for a complicated relationship. However, it can work out if the Gemini man can deal with the Leo woman's pride and not be bothered by her desire to organize everything around her.
On the positive side, the Leo woman will find in the Gemini a source of intellectual inspiration and great physical attraction, leading to strong emotional and sexual chemistry.
The Gemini's ingenuity will attract and complement the Leo woman.
Cooperative and productive: Leo man and Leo woman compatibility
These two will have a strong start to the relationship as there will be a strong physical attraction between them, and Leos have great seduction skills.
On an intellectual level, they will understand each other and work well on projects of various kinds. For instance, regarding business projects, they are supportive and cooperate well. In terms of family life and values such as raising children, the Leos will have no problem figuring things out together.
The only issue that might arise will be their pride.
Secure and complementary: Leo woman and Libra man compatibility
There should not be many issues between a Leo woman and a Libra man since they have similar perspectives and ideologies and are strong and confident, especially when it comes to decision-making.
They will complement each other very well in the face of obstacles because the determined Leo will help the Libra man find ways to solve them. These two will also work well emotionally because there is great sexual chemistry and intimacy that creates a safe space for both of them.
Very impulsive: Sagittarius man and Leo woman compatibility
A Leo woman needs to feel safe in order to be able to commit to a romantic relationship, but, unfortunately, she does not feel safe with Sagittarius. The latter is very independent and has a tendency to let go easily if things are unsure.
They are both also impulsive, and while it can lead to conflict it can also lead to a mutual understanding of each other's reactions and attitudes.
They will complement each other in some ways because they are both loyal and sincere. On top of that, the sexual chemistry between them will be very rewarding.
Constant clash: Aquarius man and Leo woman compatibility
The Aquarius man and Leo woman are complete opposites and would be better off as friends. Their different points of view and perspectives about life somehow complement each other as friends but do not work in a romantic relationship.
As a couple, they would constantly be clashing and experiencing conflict in their relationship. The Leo woman's dominant character and independence will annoy the Aquarius man due to his tendency to dominate the relationship.
Too firm and imposing: Taurus man and Leo woman compatibility
At the beginning, the Leo woman will find security and support in the firm Taurus, but it is precisely this personality trait that can give rise to later conflicts.
The Taurus man will also be captivated by the confidence that the Leo woman exhibits. There will be undeniable sexual chemistry and magnetism between them. So in the early stages, the relationship will seem like it's going well.
However, at the end of the day, the Taurus is too imposing and firm for the independent Leo.
Similar and secure: Cancer man and Leo woman compatibility
The Cancer man will feel safe around the Leo woman as she is sincere and very organized. These traits will lead to a positive relationship between these two. There will also be great chemistry between them and similar values when it comes to family life.
If the Cancer appears too "weak" or soft, it will irritate the Leo woman.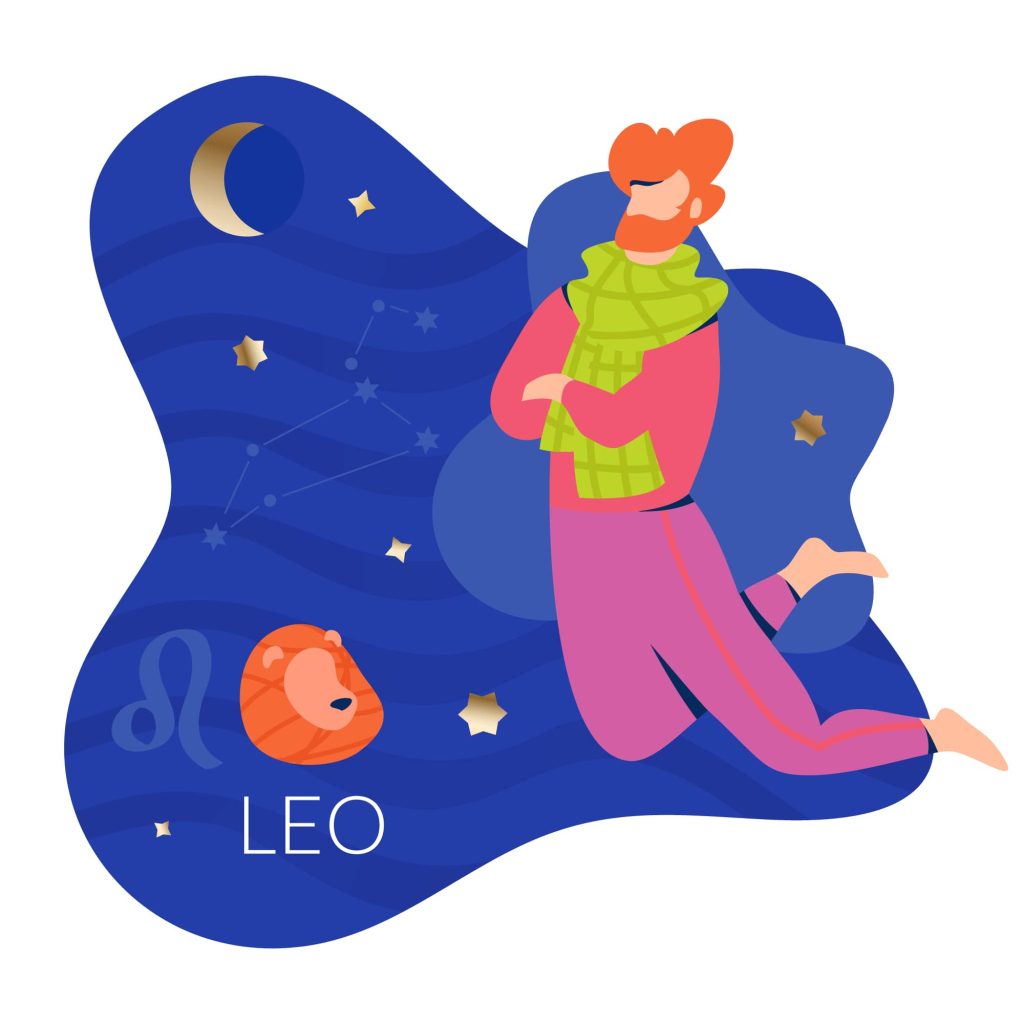 Not compatible: Leo woman and Virgo man compatibility
This is a union unlikely to last. The Virgo man is overly analytical and insistent in his feedback, and the Leo woman generally does not take criticism well. Additionally, the Virgo man is too much of a soft romantic rather than passionate for the Leo woman. He will get tired of her imposing personality.
The Virgo man's admiration for his partner's generous nature might not be enough to save the relationship.
A lot of Jealousy: Scorpio man and Leo woman compatibility
A Scorpio man is often jealous, which can create many issues in this relationship, particularly because the Leo woman enjoys a little flirtation here and there.
If the Leo woman can prove to her Scorpio partner that there is no other man for her and passionately throws herself into whatever he proposes, the relationship can work.
But the Leo woman is strong and independent and unlikely to do so. There will have to be a lot of compromises from her end.
Will not last: Leo woman and Capricorn man Compatibility
The Capricorn man is very attracted to the strength and magnetism that the Leo woman exudes, but this spark will fade as the relationship progresses since their personalities are so different.
If they have children, the demands of a Capricorn father—often very severe—will clash with the Leo mother, who is softer and more lenient with her children.
The couple will also not work financially because the Capricorn man is much more conservative compared to the Leo woman's tendency to spend freely.
Lack of understanding: Pisces man and Leo woman compatibility
The overly sensitive Pisces will often be hurt by the Leo woman's bluntness and straightforward, unquestioning way of life.
She does not do this to undermine him: she truly believes she is making the best decision for both of them. Unfortunately, this shows a lack of mutual understanding.
The Leo woman is too fiery and earthy for the spiritual and delicate Pisces, who will not feel like he fits in her spiritual and sexual world.
Best dating apps for Leo women
Now that you know more about the Leo woman's dating life and her potential compatibility with other signs, join dating apps to find your next zodiac relationship.
These are some of the leading dating apps in the match-making market. Sign-up today for free:
Our final thoughts: what's the best match for a Leo woman?
While she can enjoy dating men of different zodiac signs, the best matches for a Leo woman are likely a Gemini, Leo, Cancer, and Libra, who all let her be herself while offering security. Keep in mind that in terms of Leo woman compatibility, each partner can come with his own challenges.