Aries Woman Compatibility: Date a Dreamer with a Sense of Humor (Updated 2023)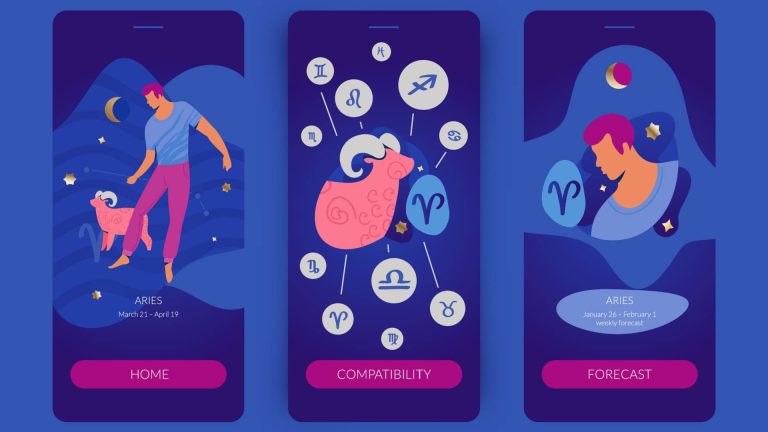 Confident yet vulnerable, the Aries woman is many things at once. She can make a partner feel at ease when obstacles occur and give him the confidence to overcome them. Like her personality, her looks are also both strong and gentle.
Whether you are an Aries woman or are looking to date one, you might be wondering what sign is the best match for an Aries woman. Read on to find out everything about Aries woman and Aries woman compatibility potential with different zodiac signs.
About the Aries woman
Before we dive into the Aries woman's zodiac compatibility, here are some Aries features and needs you might want to know about.
The Aries woman's personality
Despite belonging to an eminently masculine sign, and being a confident person who holds herself to high standards, deep down the Aries woman feels vulnerable. She is shy about showing her feelings to the rest of the world and sometimes masks them with a great sense of humor. Even if she is sick or in pain, she will not lose her smile or happy disposition, as she does not want anyone to find out her innermost secrets.
When an argument occurs, the Aries woman is at ease. And when the thunder and lightning have passed, she knows how to forgive and forget. The Aries woman is not resentful, recognizes her mistakes, and is quick to apologize. She also expects others to react to her in the same way.
She is a woman full of dreams, and whoever wants to get along with her should go along with her dreams and be honest.
Physical aspects of the Aries woman
The main physical characteristic of an Aries woman is that she has delicate features, but she also shows strength and resistance.
She has an intelligent and penetrating look. Her mouth is usually thin, and her chin is firm.
The Aries woman's job
Aries women find it difficult to be in subordinate roles, so they are most often found in managerial positions in the world of politics and finance. If they have assistant roles, they need to be able to work independently, and so they can only work with managers that are understanding and trust them to operate at their own pace.
They are very well suited for the role of a teacher, where they can freely exert their influence on a group of children. If an Aries woman finds a job that suits her, a place where she feels at ease, she would never leave that job, especially if the alternative is becoming a housewife.
For the man that falls in love with an Aries woman, the best thing he can do is not to interfere in her profession and allow her to pursue her career as she wishes.
Aries woman and love
The Aries woman dreams of a strong man who climbs through her window and steals her away. But not just anyone will do: he has to be up to her standards, someone perfect for the perfect woman she believes she is.
In order to find the right one for her, she does not hesitate to move on as soon as she doesn't like something in the man she's dating. This means that she dates men carelessly and gets into relationships fleetingly—it's just her high standards that make her picky. The Aries can easily do without men, at least compared to the other women of the Zodiac.
If she finds her ideal man, she has no issues making the first move or even proposing to him. And when she is in the right relationship for her, she is a faithful, complacent, and passionate wife.
Once married, the Aries woman expects her man to share in household duties. To her, a strong man does not equal toxic masculinity or someone who holds on to old-fashioned gender roles.
She is usually a good mother, but somewhat stern. For instance, she demands that her children spend their allowance on useful and practical things like school supplies instead of candy.
An Aries woman does not appreciate others meddling in her life. For instance, if she has a baby crying constantly and a neighbor calls her to bring up the topic, she will consider this as meddling. As for the crying baby, the Aries woman remains unbothered.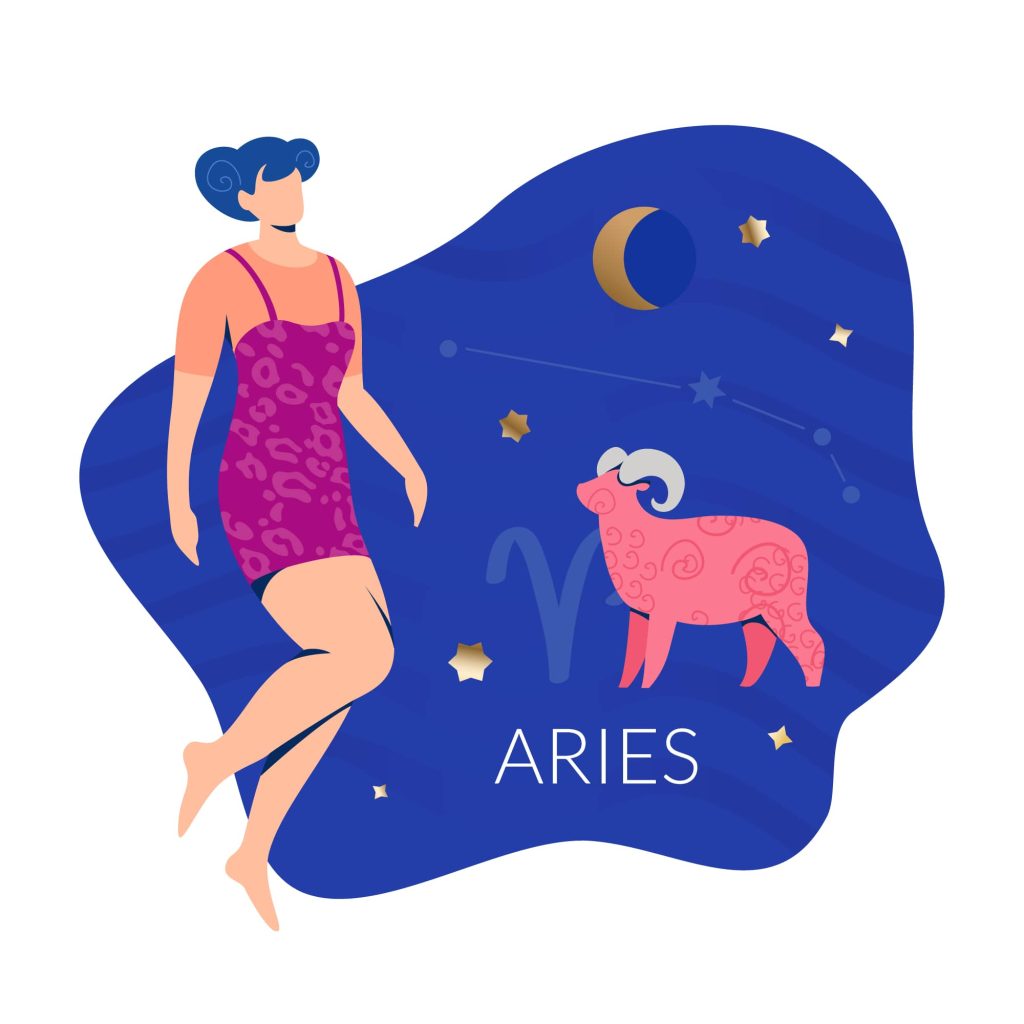 Passion and stubbornness: Aries woman compatibility with an Aries man
This is a frankly passionate relationship, in which the beginning can be pure fire and a pure force of nature because both Aries will be willing to overcome all obstacles and not waste any time.
The issues in this relationship come later because both have a tendency to impose their own criteria and want to be right, and this can lead to multiple arguments.
Since they are both born leaders and are both impatient and stubborn, there is no doubt: one of them will have to learn to give in, or the relationship won't work.
Creative but needs novelty: Aries woman compatibility with a Gemini man
The duality of the Gemini can make the impulsive Aries impatient, and the latter might lose interest if the Gemini takes too long to make a move.
But once they overcome this initial challenge, an Aries woman and a Gemini man can have an enriching relationship. The Gemini's creative imagination will take the Aries to sensual and surprising places.
Since Geminis need novelty, problems may arise. These can be avoided by reinventing the relationship often and keeping things interesting.
Common interests and transparency: Aries woman and Leo man compatibility
Both the Aries woman and the Leo man are transparent with their feelings and will be quick to put their cards on the table. Leo men are direct because they cannot hide what they feel, so the meeting with an impulsive Aries woman can be volcanic.
When the initial phase of the relationship has passed—the passionate honeymoon phase—good communication and interest in each other's projects will be established easily.
Problems may arise over leadership, something to which both the Aries and Leo aspire.
Calm and harmonious: Aries woman compatibility with a Libra man
Libra men prefer to carefully evaluate pros and cons and see things from different perspectives before diving into a relationship.
The relationship between these two can prosper, but only if the Aries woman practices careful consideration and is calm—something that does not come naturally to her. If the Aries woman learns to be patient, the pair can create a beautiful life together, especially because the Libra man likes tranquility and is not the type to argue.
Of course, both sides will have to be patient with each other.
Independent and adventurous: Aries woman compatibility with a Sagittarius man
The Sagittarius man's thirst for adventure and knowledge is attractive to the Aries woman, but patience is essential as a commitment from him won't come fast.
It is not an easy relationship to start because both signs passionately love their independence and are not willing to give it up easily.
It is very important for the Aries woman to watch out for her tendency to be jealous, as this can become a major problem in this relationship.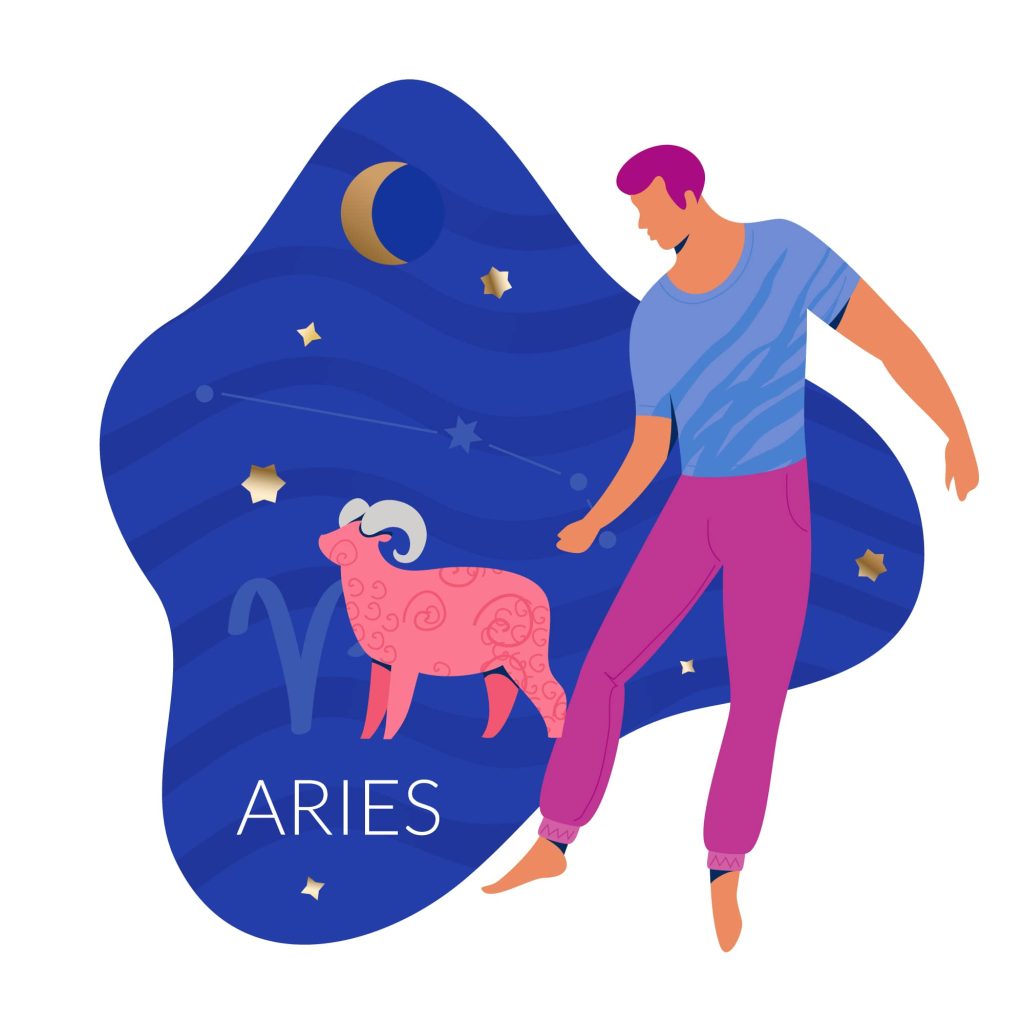 Not the best match: Aquarius man and Aries woman compatibility
The Aquarian man's rich world of activities and interests can be dazzling to Aries women who are very attracted to novelty and new challenges.
But at some point, the Aries women will want something more stable and will not be willing to share their Aquarian man with friends and hobbies.
The Aries woman's affectionate personality might be too intense for the Aquarius man, and this might cause the relationship to not work out.
Almost perfect balance: Aries woman compatibility with a Taurus man
Aries' natural impulses to move forward, sometimes without a second thought, will be balanced out by the Taurus' tendency to reflect.
There will be a mixture of passion and tenderness in this relationship, and also a supportive recognition of each partner's personal and professional accomplishments.
Keep in mind that the Taurus man has a temper.
Game of appearances: Aries woman compatibility with a Cancer man
The Cancer man might appear cold or distant at first but will soften easily, and his romantic traits will be very appealing to the Aries woman.
He will be pleased to let his partner take over all domestic-related situations. However, too much softness from his side will lead to the Aries woman losing interest, as she tends to prefer men who are deemed more masculine.
Unstable combination: Aries woman and Virgo man compatibility
Aries women tend to be disorganized because they are impulsive and make decisions hastily. This will be an issue with the Virgo man, who is naturally more of a perfectionist and less impulsive.
Aries will dazzle the Virgo man on many occasions, and with patience and understanding, they can give the relationship a try.
However, they are too different to make the relationship work. It will be difficult to smooth the rough edges and maintain a relationship that has so many ups and downs.
Mysterious and passionate: Aries woman compatibility with a Scorpio man
The dark but sensual side of the Scorpio man creates a passionate and interesting relationship, but things need to be clear from the beginning about what they both expect.
This relationship between the Scorpio man and the Aries woman has the potential to last due to the intellectual and sexual chemistry and connection. The air of mystery surrounding the Scorpio man will appeal to the Aries woman, who finds it challenging and compelling.
Stable but mundane: Aries woman compatibility with a Capricorn man
The union of these two signs is complicated because they have such different personalities. In the beginning, it might seem like it's working, but the Aries woman will rapidly lose interest as she realizes the Capricorn's indecisive traits.
Despite the Capricorn man's capacity to provide material security and stability, in the long run, the Aries woman will likely get bored.
Perfectly romantic: Aries woman compatibility with a Pisces man
A Pisces man can complement the Aries woman's impulsive attitude and her tendencies to drink life in one gulp.
It is not a very fluid relationship at first glance, but the Pisces man's patience and romantic personality can lead to a fairly lasting union. There are many complementary elements that allow them to deal with friction in the relationship and reach a long-term understanding between the two signs.
Best dating apps for Aries women
Now that you know more about the Aries woman's dating life and her potential compatibility with other signs, check out some dating apps to find your next zodiac relationship.
These are some of the leading dating apps in the match-making market. Sign-up today for free:
Our final thoughts: what's the best match for an Aries woman?
While she can enjoy dating men of different zodiac signs, the best match for an Aries woman is likely a Pisces since they will be able to maintain romance for a long time. Other great choices for an Aries woman are Scorpio, Taurus, and Leo, but as in every relationship, they all come with their own challenges.