Dating in Chicago: Meet Chicago Singles
Are you feeling lonely in Chicago? You're not alone. About 60% of Chi-Town nearly 3 million people identify as single.
If you've been in The Windy City for a while, you know that dating in Chicago is different from other cities. Why? Because Chicago is different. The Windy City is a city with a unique blend of grit, strong opinions, die-hard sports fans, and great food.
Table of contents [ Show Hide ]
Dating in Chicago: Where Can I Meet Chicago Singles?
Winter around here is no joke. It's incredibly cold, windy, and long. We don't blame you if you stay inside during the worst of it. But this makes it hard to meet other Chicago singles. Fortunately, there are several dating apps you can use for dating in Chicago.
The Best Dating Apps and Websites for Chicago Singles
Below are our top recommendations for online dating in Chicago.
Best Dating Apps for Chicago
These are the best options for those who like to use dating apps in Chicago. These dating apps have a great balance between features, quality matches and convenience.
Best Dating Sites for Chicago
For Chicagoans who prefer to use dating sites, here are the best options when it comes to dating in Chicago. You can also find further suggestions below our dating service rankings.
The League
With so many young professionals living in Chicago, The League is a great app curated for singles with high professional standards looking for like-minded counterparts. Don't settle or lower your standards before hopping on this app.
Zoosk
It's no secret that Chicago is incredibly diverse. One of the best dating apps in Chicago to try is Zoosk, due to its popularity with those from all over the world. With over 25 different languages, Zoosk is appealing to those looking to branch out and meet expats in your neighborhood!
If apps aren't your thing, there are plenty of dating websites that are popular as well. Let's take a look at two great options below.
Did you know 60% of the city's population identify as religious, and Christianity is the most popular denomination? If you identify as Christian, this is one of the best dating websites in Chicago and is a great option and boasts many users in the Chicago area.
eHarmony.com
eHarmony is a great choice and has a very strong success rate. If you're looking to settle down, this may be the option for you! 71% of women and 69% of women meet their spouse within one year of using the site.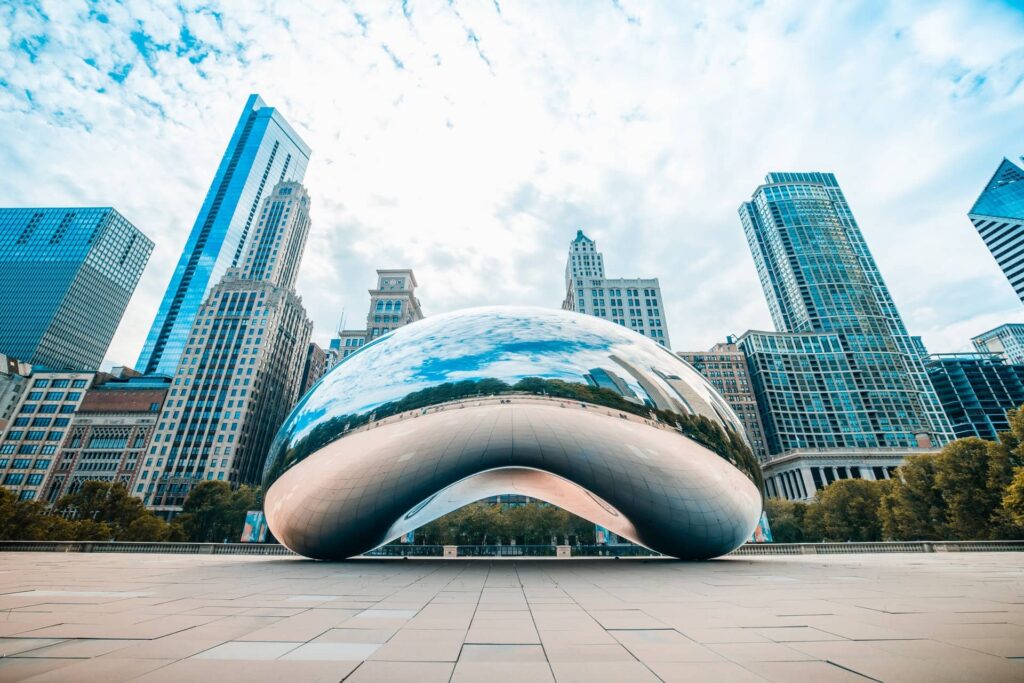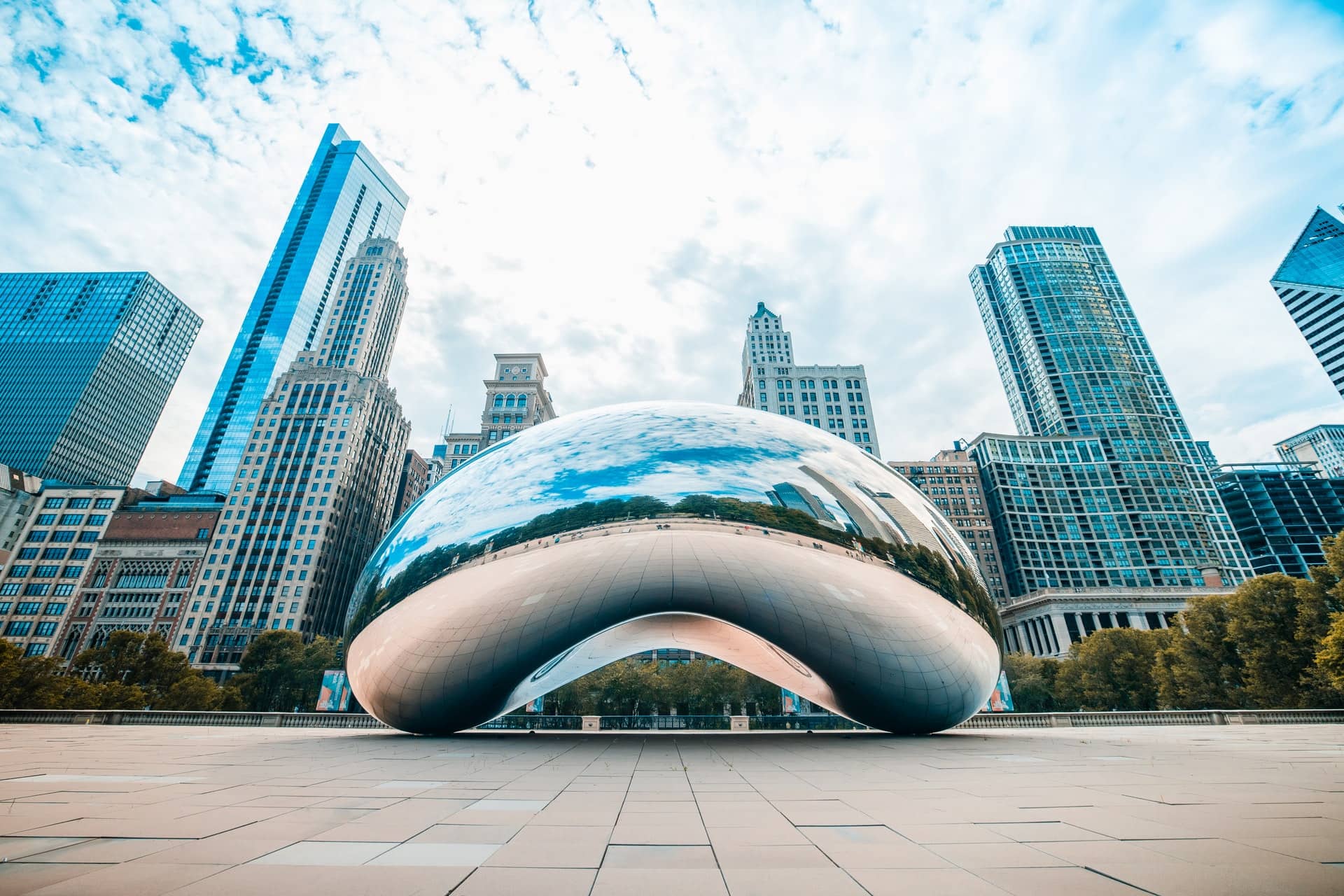 Where Else Do Chicago Singles Meet?
Speed Dating Events
If you're up to try speed dating, there are several options in the area. Speed Chicago, a matchmaking service featured on several TV shows, has weekly speed dating events in Chicago at various restaurants.
The events for Chicago singles are age-specific and change locations often! Check out SpeedChicagoDating.com for event information!
The Loop: Best Neighborhood for Nightlife
If you're single and ready to mingle, head down to The Loop! Well known for having the greatest nightlife, bars, and dining options, this bustling neighborhood is full of singles looking for a fun night out.
Best place to meet someone in The Loop? Karaoke, museums, parks, you name it! There's so much to do in The Loop and so many opportunities to meet your new special someone.
West Town: Best Neighborhood for Young Singles
Formerly settled by Polish and Ukrainian immigrants, West Town has evolved into an artistic community full of young people. Known in Chicago for curiosity shops, renovated architecture, and artist lofts, this is the neighborhood to explore.
Best place to meet someone in West Town? Take a stroll in the famous Humboldt Park, or take an art class at One Strange Bird, a fun shop with lots of odds and ends.
Tips for Dating in Chicago
City slickers blended with the famous "midwest nice", Chicagoans are a unique breed. Here are a few tips to remember before hitting The Windy City's dating scene.
Chicago is a completely different city in the summer and winter. Don't be surprised if you feel increased pressure to commit to someone in the Fall. Cuffing season (the fall and winter months when singles are looking to mingle) is real in Chicago, and it's common to "settle down" with someone for the winter, at least.
Be willing to explore new neighborhoods on dates. Every true Chi-Town resident knows the best food isn't on the Magnificent Mile; far from it. People in Chicago are proud of their hole-in-the-wall favorites, far away from the tourists.
Be open-minded. Chicago is one of the most diverse cities in the country, so be open to finding romance in unexpected places!
In Chicago, there are 94.2 men for every 100 women, meaning there are slightly more women than men, and women may have to get comfortable making the first move.
People in Chicago like to date within their neighborhoods. Using dating apps or sites can help you find someone within a shorter range. The best neighborhoods for Chicago singles include Old Town and Lincoln Park.
Ensure safety while meeting up by always letting a friend or family member know where you're going and how long you'll be out. If you have someone coming over, let a friend know you'll check in with them after the date.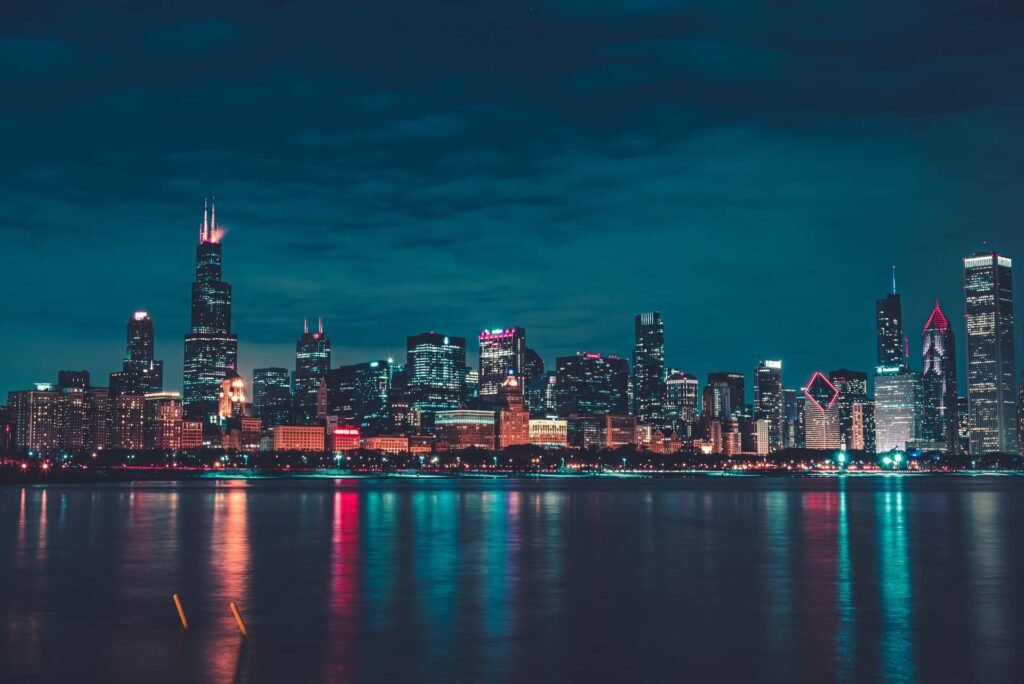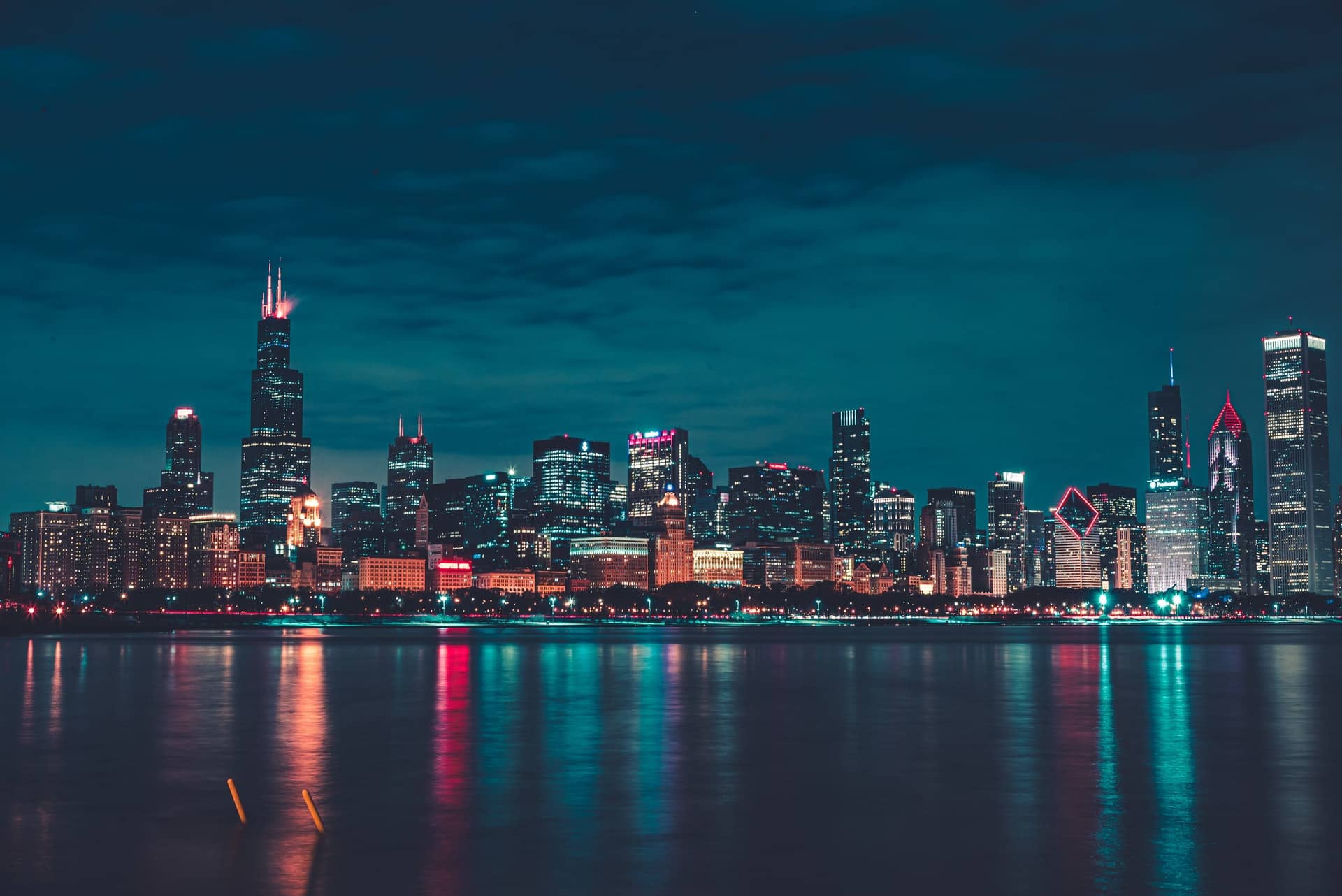 Summer and Winter Date Ideas in Chicago
Lake effect weather got you down? Visit Trickery in Lake View East for a fun, indoor date. Magic tricks and booze, what more could you want? Tip: it's BYOB!
In the summertime months, cuddle up to your date at an outdoor movie in Millenium Park! This free event happens every Tuesday night during the summer.
Have Fun Dating in Chicago
A more down-to-earth city than New York and a better sports scene than anywhere, Chicago is truly a gem. With so many events and different types of people to meet, Chicago is an exciting place to meet your special someone. Have fun exploring this exciting city!
Find the best tips for dating in your city: