Denver is known for its sunshine, outdoor activities, and great beer. It has everything you need for a great quality of life, but is it for singles?
According to Healthy Framework, 58% of men and 59% of women in Denver are single. The city also qualified as the 28th best for singles in the U.S. and in the top 10 for quality of dating.
Let's take a look at a dating in Denver. We'll share some tips and help you decide how it might a great place for your dating life to thrive!
Dating in Denver: How Do You Date in Denver?
As one of the top 5 cities that people moved to in 2021, there are more new people to match with than ever. Dating in Denver can be easy when you know where to start, so let's dig in.
Fun Local Spots
With so many communal areas such as The Denver Central Market, Confluence Park, Boulder Canyon for hikes, South Broadway bars, and Colorado Rockies baseball games, it's hard not to be around other singles like yourself.
Denver is also full of great-looking people, many of whom are very fit due to the active lifestyle popular in this city's culture. But that fitness lifestyle is balanced with a major foodie scene–checkout restaurants that feature the beloved New Mexican hatch green chile, a local favorite.
Best Dating Apps for Denver Singles
Though Denver has access to virtually every dating app on the market, the best app for you depends on what you're looking for.
eharmony
Most popular dating app in US
100% match assured
Numerous positive reviews
Silversingles
Maximum user security guaranteed
Connect with SilverSingles users ready to mingle
Find singles within your proximity
Zoosk
Connect with your partner with our service
Better communication features
Give it a trial
Elite Singles
>Meet literate singles ready for relationship
Numerous signup daily
100% match assured
Christian Mingle
Connect with people across different geography
Available on all mobile version
24/7 support service
JDate
Connect with Jewish across different location on all mobile version
With dating magazine Jlife, meet Jewish singles ready for relationship
Find Jewish singles in your proximity
eharmony
If you are looking for a great app for dating, then you should have a look at the eharmony app. This app has advanced search features to help you get great matches from the get-go.
Zoosk
With lots of users and convenient video chat features, not only is Zoosk one of the best apps – lots of fun too. Zoosk features a quick sign-up process as well as multiple ways to get matches with Smart Picks and Carousel features to spice up the online dating experience.
SilverSingles
Most dating apps let you filter matches by age. However, the best app for 50+ singles is SilverSingles. Thoughtful design, convenient features, and the possibility for great matches are all things we noticed when testing out SilverSingles.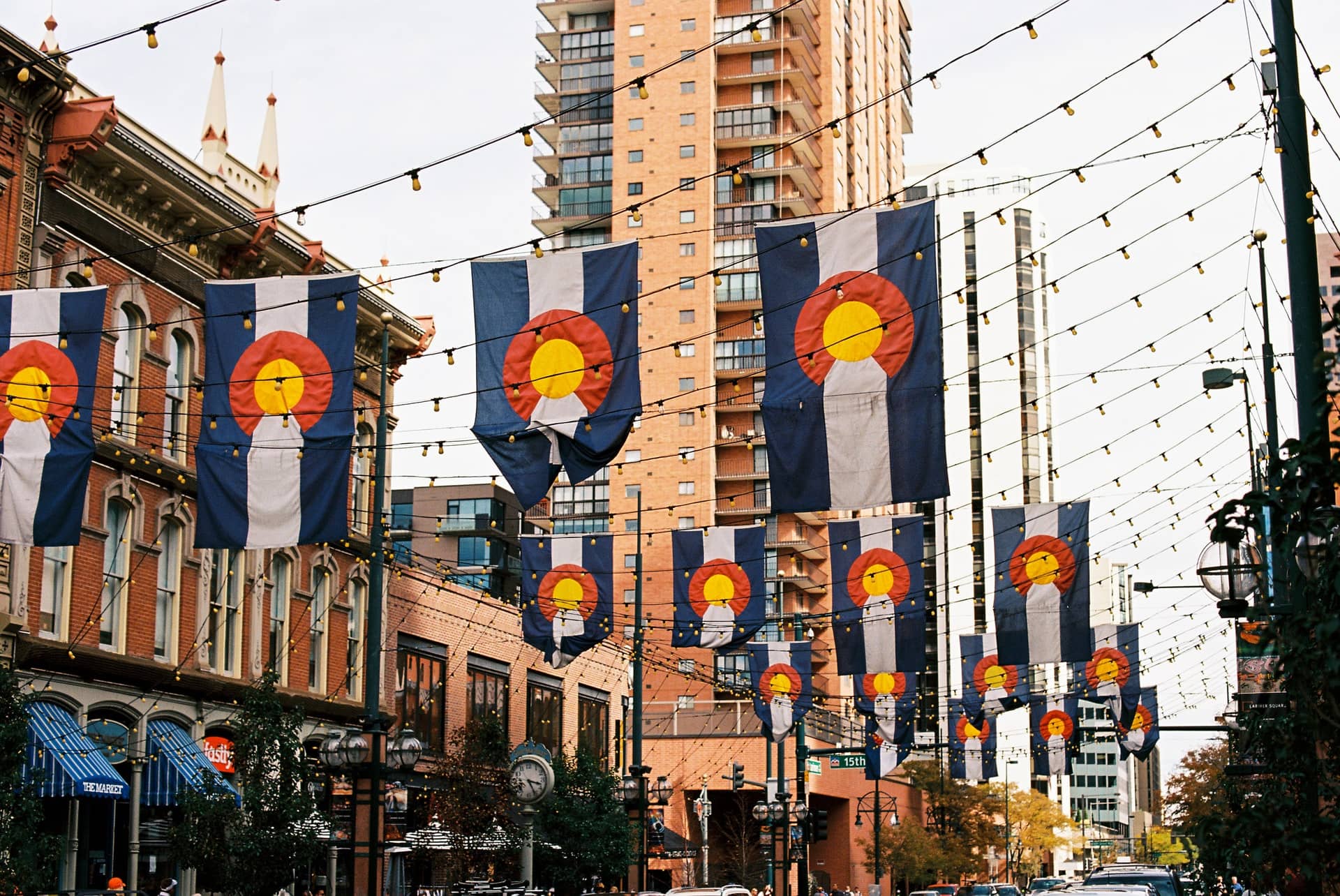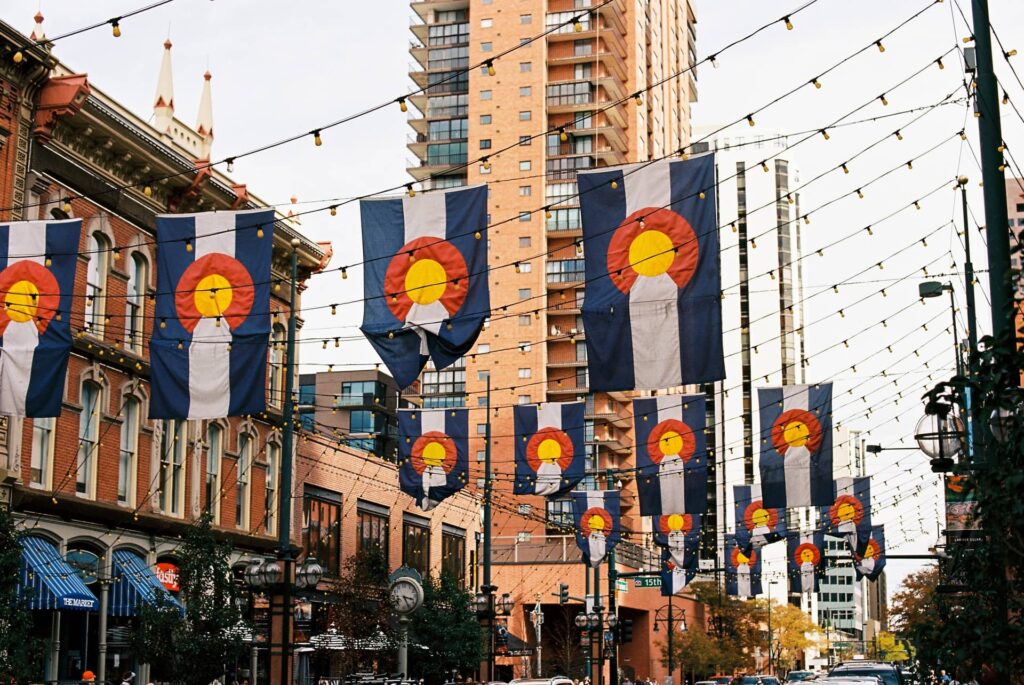 Best Websites for Dating in Denver
Apps and websites are a convenient way to meet other singles. Here are more top dating site picks.
eharmony
#1 trusted dating app in the US
Matching made easy
Plenty of success stories
Zoosk
Designed to find your significant other
Great filter options
Check it out today!
Silversingles
A Safe and Secure Dating Site
SilverSingles members know who they're talking to
Location is important of course, but knowing you're a good fit with your matches makes finding 'the one' much, much easier.
Elite Singles
>85% with a university degree
Thousands of new members per month
Great matching algorithm
Loveaholics
Flirt, chat & meet
Open-minded community
Big dating pool
Christian Mingle
The community is filled with amazing people looking for a long-lasting partnership
The app is available for Android and iOS
Great Customer Care Team
Ourtime
Find singles in your area
View a selection of users who share your values
Meet our members in person during our group activities
Verifiedd profiles
EliteSingles
This site is all about helping you to "date smarter, not harder" through a powerful personality matching feature. EliteSingles deserves to be called one of the best dating services for Denver singles. Each match you see on EliteSingles has a compatibility score, in addition to a well-designed layout.
Christian Mingle
Another site to consider is Christian Mingle. This one may not be for everyone, but with over half of Denver's population identifying as religious, this site will have many potential partners.
JDate
For Jewish singles, JDate brings together the convenience of all the best dating service features with a focus on appropriate matches. By signing up for JDate, you also get the possibility of attending online and offline singles events.
Other Ways To Meet Denver Singles
The key to dating in Denver is to figure out what you like to do and do it often.
Tips for Dating in Denver
There's nowhere quite like Denver. Take a look at these tips to set your dating life up for success:
Sometimes called "Menver," Denver has more single men than women, so if you're a single guy, looking for a gal, get ready for some stark competition.
Many state capitals are known for being fast-paced, but Denver is notoriously laid back. If your date is a little late or wants to do something casual, don't be put off. That's just the vibe of Denver.
Beer is part of the culture, so you'll need to develop your palate and learn about the local breweries—and you better stick to local craft beer as they are a point of pride for the Mile High city.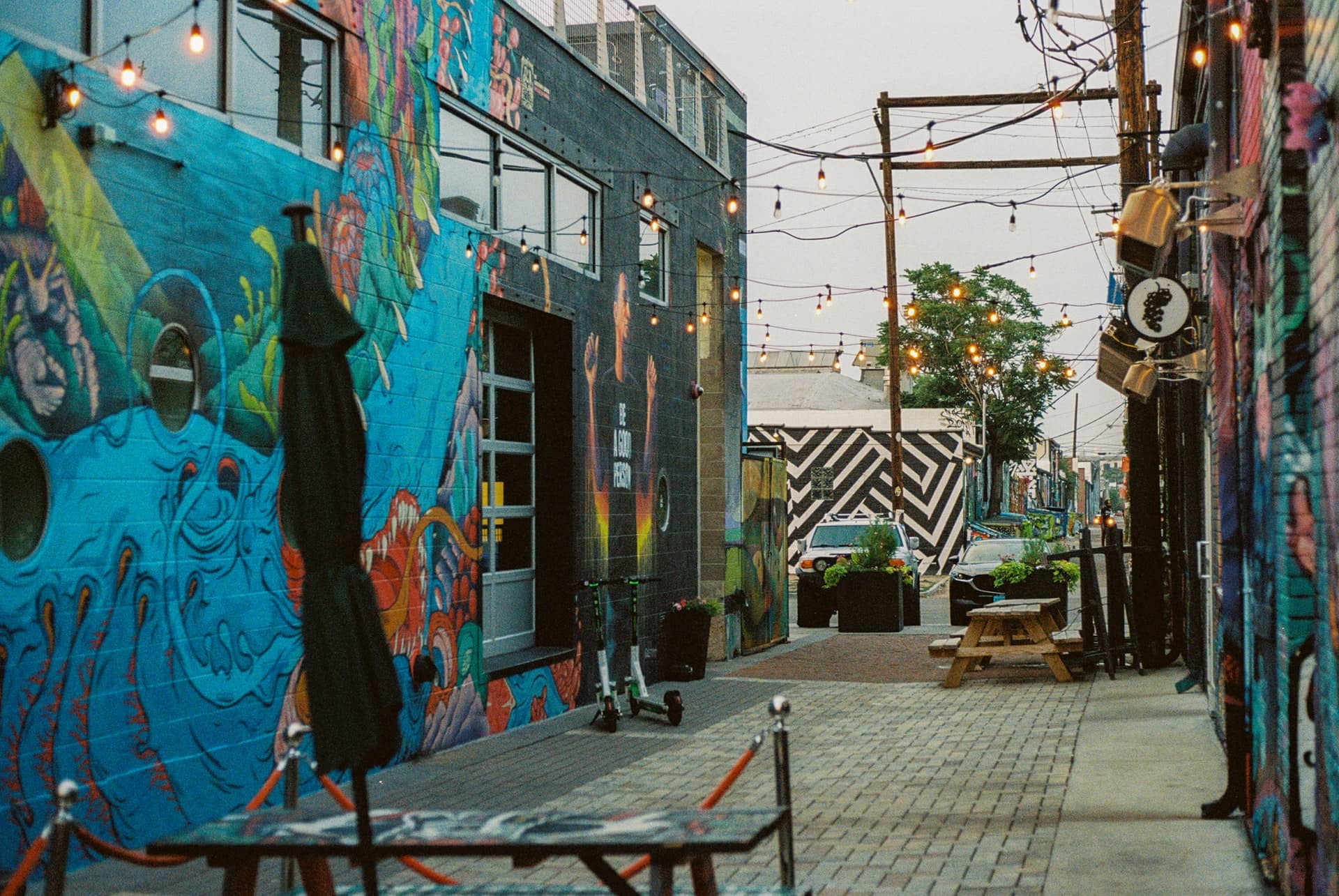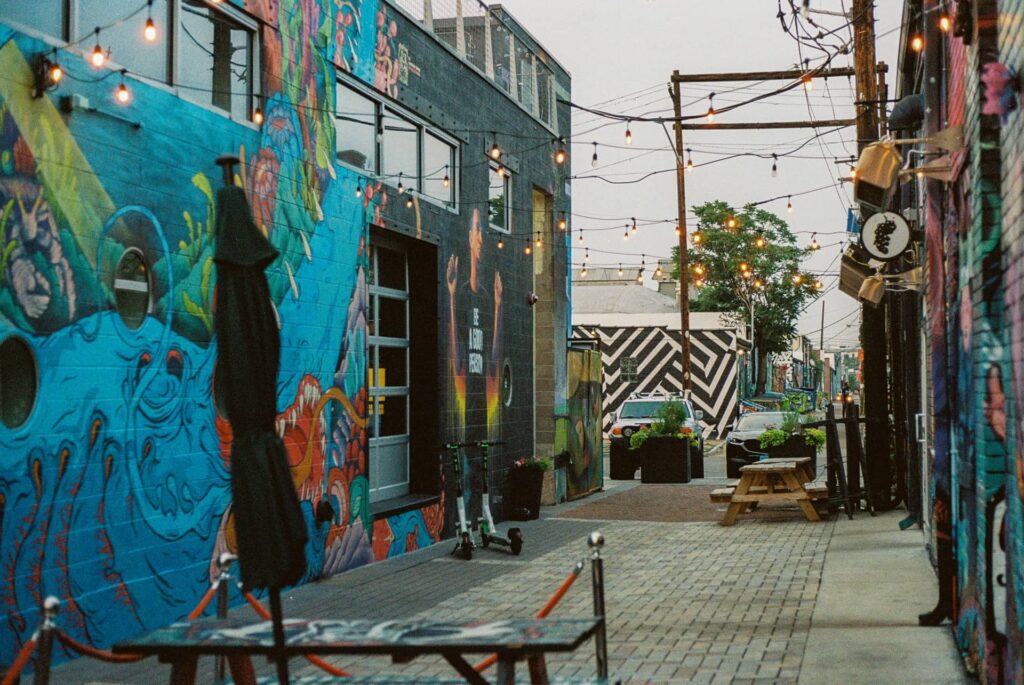 Date Ideas for Denver Singles
First, find out what your date's interests are. Try not to only go by dating app profiles—ask your date directly. And then take the initiative and make some plans!
A Hike and a Drink
For a cheap and outdoorsy way to go, a hike is always a slam dunk. You can follow that with a brewery tour or rooftop cocktail bar in RiNo.
Music and Dance Moves
With one of the most incredible music venues in the world right at your doorstep, a concert at Red Rock Amphitheatre can be the perfect spot for a real spark.
Snow Bunny Romance
If you're both ski or snowboard savvy, make a day of it and drive up to the slopes. Winter Park Ski Resort is less than two hours outside the city, making it easily accessible without committing to an overnight stay just yet. Plus, time in the car gives you time to chat–and be sure to bring some hot cocoa for the road!
Conclusion
Denver is great for singles. Whether you're using apps like Tinder and Bumble around Park Hill to meet someone new or going out to find romance the old-fashioned way by waving at cuties around Cheesman Park, Denver might just be where you'll find the next love of your life.