Best Chinese Dating Sites & Apps in 2023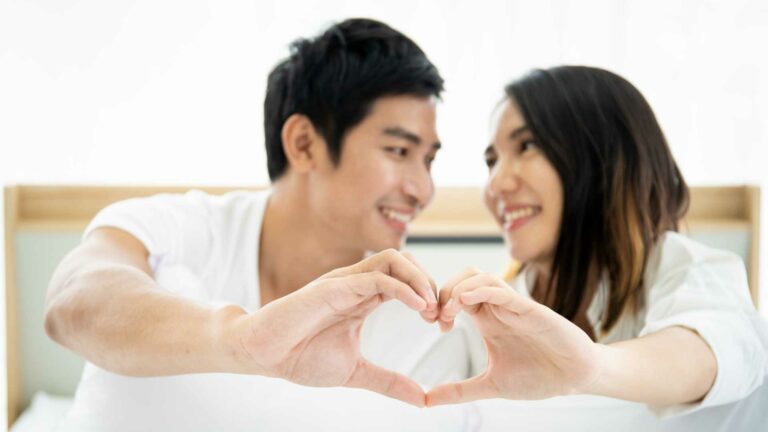 China has one of the oldest cultures in the world, and with that comes some unique dating norms and rituals. Chinese dating culture can take some getting used to, especially if you're new to dating Chinese women or men.
Keep reading to learn how to start a romantic relationship in Chinese dating culture, plus tips to help you find love on a Chinese dating app.
Disclaimer: This article in no way aims to perpetuate stereotypes or prejudices towards those from a specific culture. Use this guide for general insights on Chinese dating culture, while keeping in mind that not all Chinese people follow the same attitudes or behaviors.
Asian dating recommendations
These are our latest recommendations for the leading Asian dating sites and apps:
Understanding Chinese Dating Culture
China has the largest population and one of the most diverse cultures in the world. But when it comes to dating, many Chinese men and women follow similar traditions.
For example, Chinese dating culture has traditionally centered on stability over love. Finding a partner who is ready to marry and can contribute to starting a family is one of the top priorities for many Chinese singles.
If you date a Chinese person, you might notice their focus on marriage and commitment. This is because, in Chinese culture, there's often intense pressure from family and peers to marry by the age of 30.
However, this doesn't mean that Chinese people are pressured to marry just anyone. Family members often influence marriage decisions, and young people are expected to obey their elders' advice when it comes to dating. If you date a Chinese person with a traditional mindset, be prepared to please their family.
Even though Chinese dating culture is deeply rooted in tradition, not everyone follows old norms. Younger generations are adopting new relationship styles, such as casual dating, and some choose to ignore long-standing gender roles and marriage pressures altogether.
Dating Etiquette in Chinese Dating Culture
Some dating behaviors that might be normal in your culture could be a deal-breaker for Chinese women and men. Keep these tips in mind when navigating Chinese dating culture.
When Dating a Chinese Man
Let him pursue you. Generally in Chinese culture, women wait for men to initiate conversations or ask them out so they know that he's really interested.
Respond to his messages quickly and consistently. Leaving him on "read" may make him think you're not into him.
Don't rush him. Chinese men usually develop relationships slowly over time.
When Dating a Chinese Woman
Be assertive, yet kind. Don't be afraid to make the first move.
Give compliments about her appearance, but don't focus on her body. For example, praise her face or outfit, not her figure.
Many Chinese women want a traditional gentleman: hold the door open, pay for meals, and thank her for the date after it's over.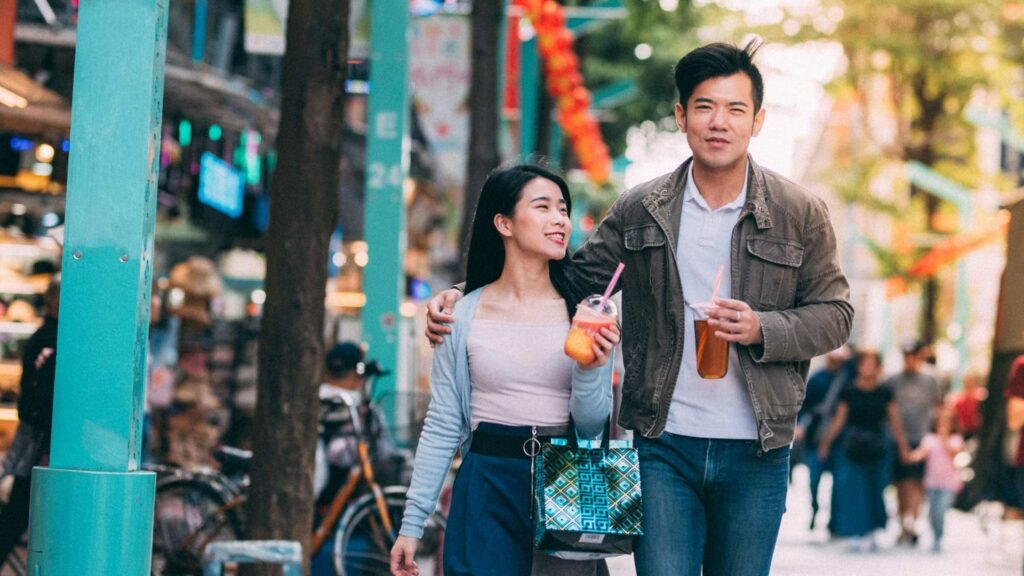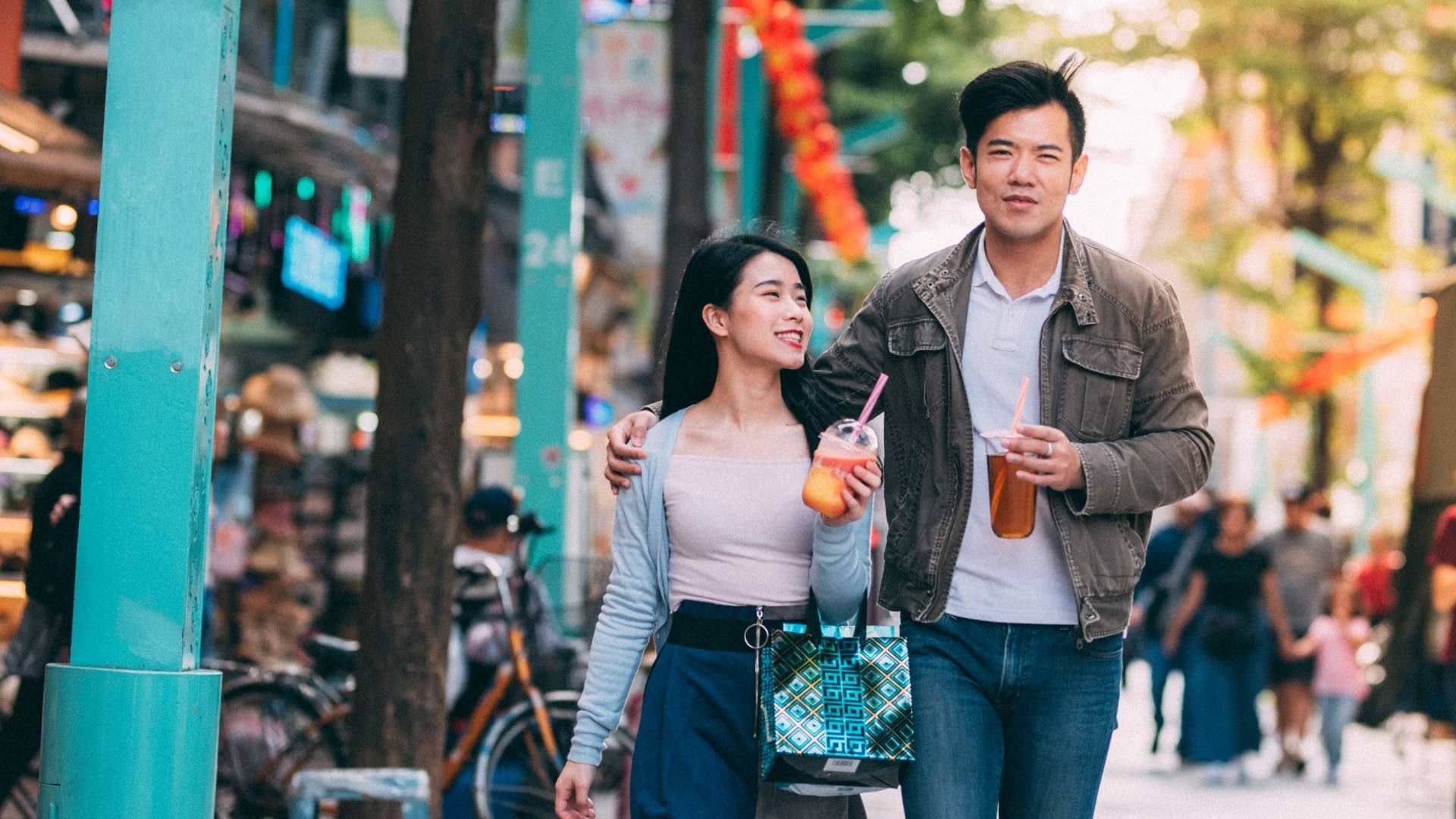 How to Build a Relationship in Chinese Culture
The beginning stages of romantic relationships in Chinese culture often look very different from those in the West.
In the U.S., people are often encouraged to be confident and assertive while dating, while in China this could come off as too forward, especially for women. It's a cultural norm for Chinese women to automatically reject men, even when they're interested.
This invites men to try harder to earn women's acceptance. But even knowing this, it's important to stop trying if she continues to refuse your advances. Trust that her "no" really means "no."
Even though Chinese dating culture encourages men to be persistent, at least at first, many Chinese men tend to be reserved when getting to know their crush. If you're a woman dating a Chinese man, don't be surprised if he's a little slow to make moves in the beginning.
In Chinese dating culture, relationships begin to blossom through small, consistent actions. Daily texting and sharing small gifts are common gestures when starting a relationship.
As you continue getting closer, there may be more expectations, which can vary depending on gender. Chinese women typically expect men to text frequently, including sending sweet "I miss you" messages regularly.
Aside from messages, men can also convey their love by giving gifts. For many Chinese women, gifts aren't superficial; they're a sign that a guy is truly invested in her.
Women, on the other hand, show their commitment by taking care of their partners. If you're dating a Chinese man, show your feelings by helping around the house or feeding him when he's sick.
Because marriage is so important in Chinese dating culture, be aware that your partner may be looking to marry soon. They might even start calling you "husband" or "wife" while you're still dating.
It's common in Chinese culture to propose within the first year of dating. If this seems too early for you, be sure to communicate your feelings to your partner as soon as possible.
Things to Keep in Mind When Dating Chinese Women and Men
If you're interested in starting a serious relationship with a Chinese person, there are a few common issues you might encounter.
Traditionally, interracial relationships were forbidden in Chinese culture. Today, you might still experience some pushback from your partner's family if you're from a different country or race.
However, many modern Chinese families are more concerned with compatibility and stability than where you're from. This means you must be open to adapting to your partner's culture, at least to some extent.
Long-distance relationships might be more common in Chinese dating culture than in your own culture. It's normal for Chinese people, especially Chinese men, to move away to be near family or in favor of a better-paying job.
Chinese Dating App Tips
Just like in western cultures, dating apps are common in Chinese dating culture. If you're looking to meet a Chinese boyfriend or girlfriend online, here are a few tips to keep in mind.
Use Asian dating sites and apps to meet like-minded matches.
Because earning a good living is a core part of Chinese culture, you may also want to try using sites and apps for professionals.
If you're a man, break the ice with a polite compliment.
If you're a woman, be responsive. Because Chinese men are known to be reserved, it helps to remain open and friendly, rather than playing hard to get.
Chat about family, friends, education, career aspirations, and similar interests to get the ball rolling.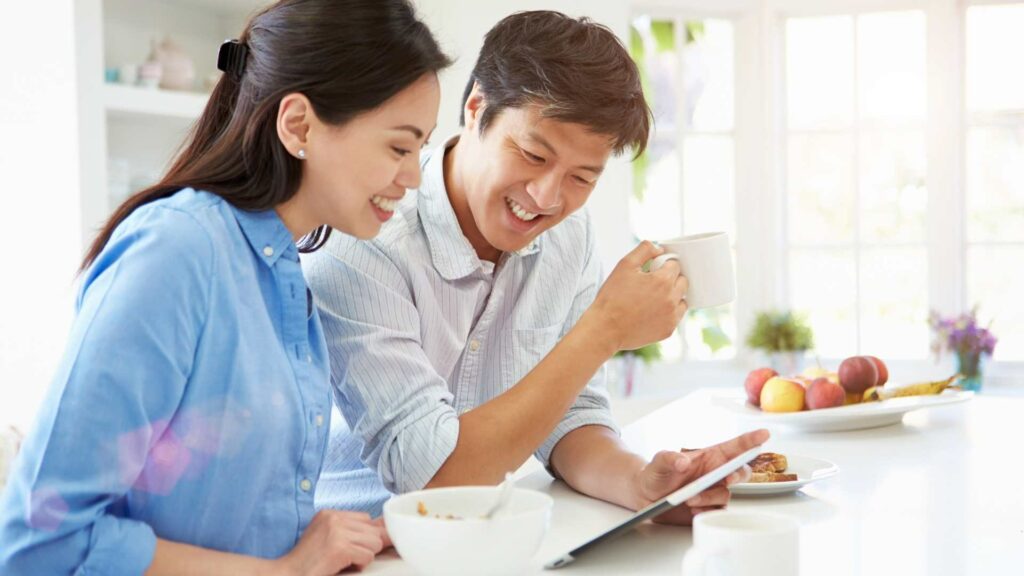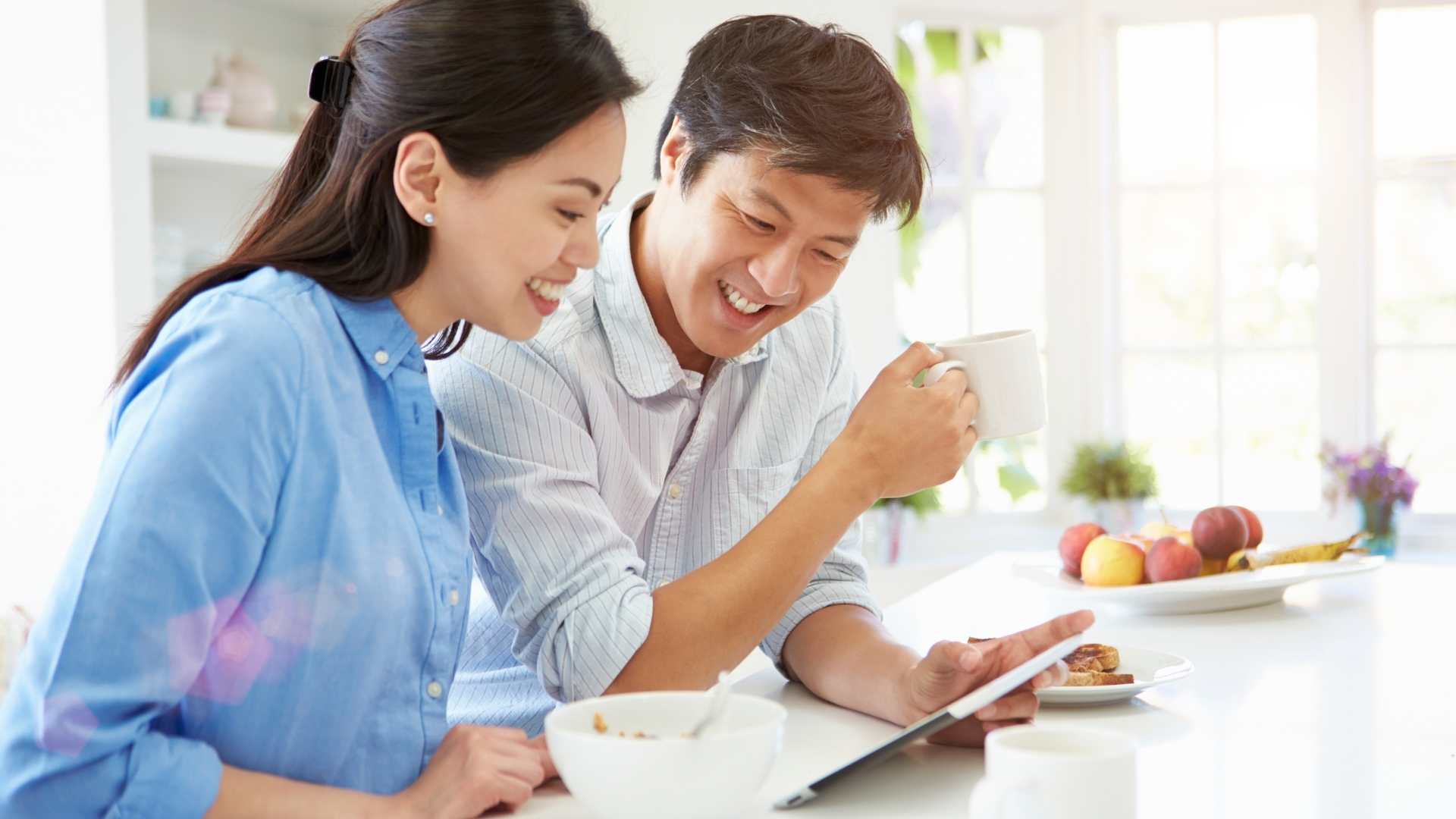 How to Avoid Cultural Clashes
Chinese and American cultures are opposites in many ways. To avoid major cultural clashes, there are a couple of steps you should take to remain culturally sensitive.
One taboo subject to avoid in conversation is politics. The U.S. and China have not always seen eye-to-eye politically, so it's best to avoid discussing political and social issues until you get closer to your Chinese date.
It's also a good idea to avoid talking openly about sex, especially on the first few dates. Chinese dating culture is more conservative than American dating culture, especially when it comes to hooking up. Bringing up sexual and other personal topics early on may scare away your partner.
Finally, don't introduce your Chinese boyfriend or girlfriend to your family until you're serious about your future together. To them, meeting the family may seem like a sign that you're ready to get married.
FAQs about Chinese Dating
Here are some answers to common questions about Chinese dating.
What are dating sites for Chinese people in the U.S.?
Chinese singles can be found on many of the most popular dating sites and apps, as well as sites specifically for meeting Asians. When choosing a dating site, make sure to choose one that fits the type of relationship you want, such as a serious relationship or casual fling.
How do Chinese guys flirt?
Once a Chinese guy is interested in someone, he's generally very generous with his affection. You can tell he's flirting if he texts often, compliments you, and tries to take care of you with gifts and other loving gestures.
How do I know if a Chinese girl likes me?
Chinese women are not often taught to take the lead in dating. Still, you can tell a Chinese woman might like you if she makes time for you, dresses up more than usual when you hang out, and is always responsive to messages (even if she hardly ever initiates).
What's the best way to end a romantic relationship in Chinese dating culture?
Breakups, and changing partners, aren't as common in China as in the West. Know in advance that your Chinese partner might be devastated. The best way to break up is to do it as early as possible, before your relationship becomes more intimate.
Once you're able to tell them, be clear, though kind, and explain that you want to end things.
Chinese Dating: Our Final Thoughts
Chinese dating culture is rooted in tradition, though some of these traditions are changing over time. Keep an open mind when dating Chinese women and men, and be prepared to adapt to some new etiquette and expectations along the way.
Learn more about Asian dating conventions before finding your perfect match on the best Asian dating sites!
Dating culture guides
Find out more about what dating people from different cultures is like: