Best Italian Dating Sites & Apps in 2023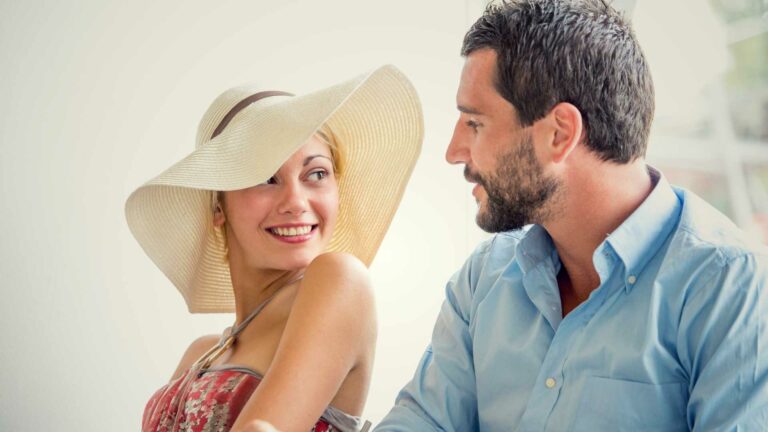 There are plenty of stereotypes about Italian people and their culture, but some are less fact than fiction. Some of these clichés extend to Italian dating culture, and believing them could get in the way of you truly getting to know Italian singles.
If you're interested in dating an Italian person, learn about the relationship norms they're used to, as well as some advice to follow when using an Italian dating app or Italian dating site.
Disclaimer: This article in no way aims to perpetuate stereotypes or prejudices towards those from a specific culture. Use this guide for general insights on Italian dating culture, while keeping in mind that not all Italian people follow the same attitudes or behaviors.
These are some of the leading dating apps in the match-making market. Sign-up today for free:
Understanding Italian Dating Culture
Stereotypes of Italians say they're outgoing and self-assured, and this is often true in dating too. But if you're not familiar with Italian dating culture, you may mistake their confident flirting for pressure to pair off—or hook up.
In reality, most Italians are in no hurry to form a relationship or get intimate. For many Italian singles, dating is like a fun dance, where, typically, men chase women, and women challenge their advances.
Expressive flirting is common, especially with Italian men, but it's all part of the long dating process. Couples usually take their time dating before making any commitments, and marriage is often reserved for years after dating.
It's also important to note that traditional gender roles are still practiced by many in Italian dating culture. Many Italian men see women as prizes to be won, which might be unlike your own culture.
Once a man has won over his crush, he typically cherishes her and works endlessly to keep her happy in their relationship. In return, Italian women are often very loyal and nurturing towards their partners.
Etiquette When Dating Italian Singles
Just like in the U.S., some behaviors in Italy are considered alluring on dates, while others could be turn-offs. If you want to impress an Italian man or woman, follow these etiquette tips.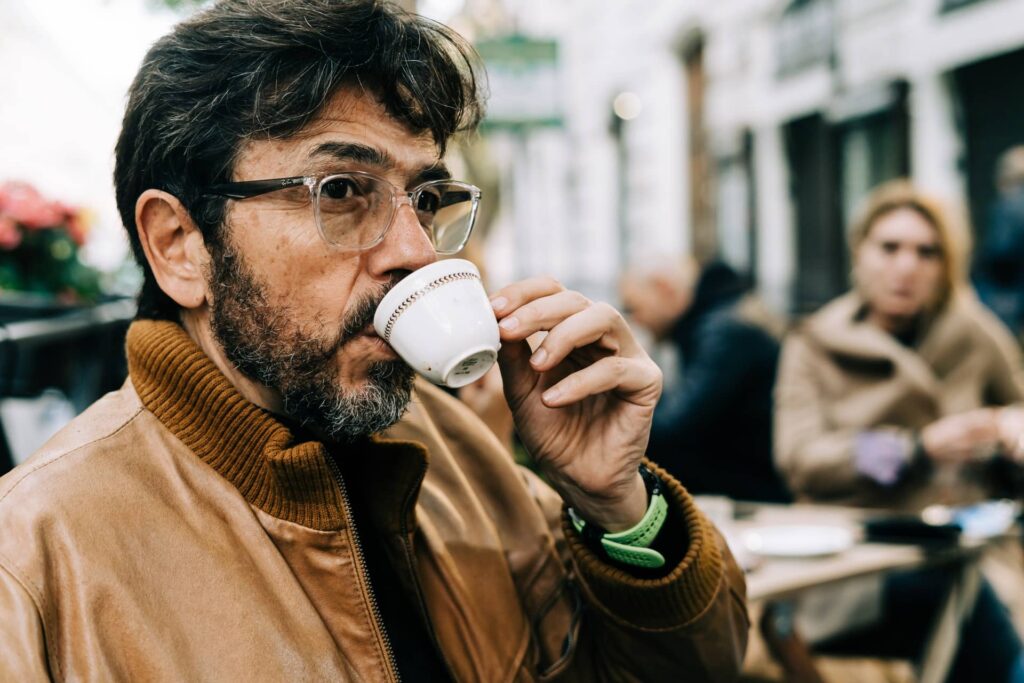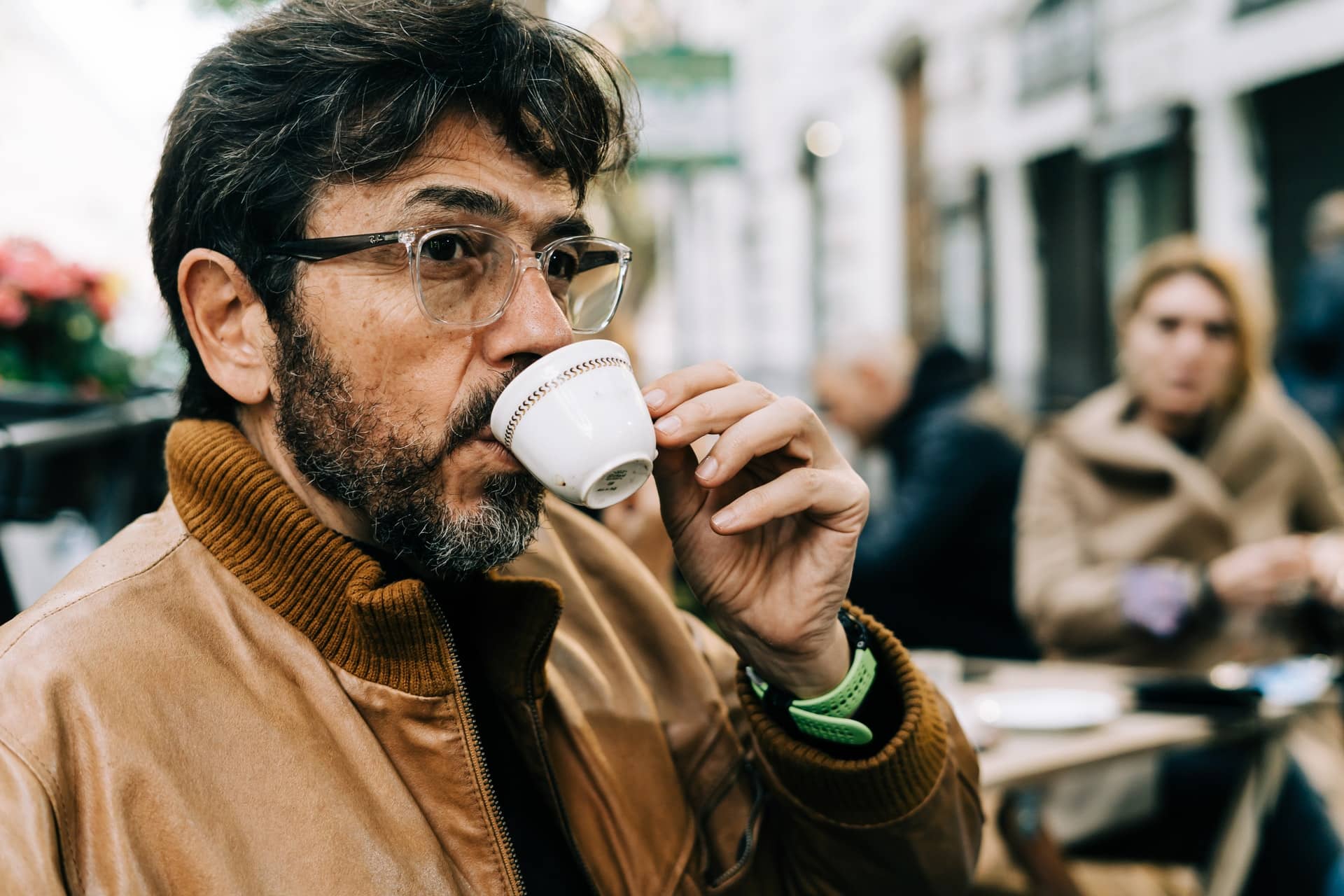 For Women Dating an Italian Man
Many Italian men expect women to play hard to get. It's not that an Italian guy won't appreciate your forwardness, but it's not generally the norm in Italian dating culture. Feel free to challenge him a little, making him work for your attention.
In Italian culture, food is practically a love language. Once you've started getting close with an Italian man, cook him your favorite dish.
Showing up about 10 minutes late is usually considered appropriate, not rude, in Italy. Avoid seeming overeager by arriving a few minutes late, and be patient if your Italian date shows up late too.
For Men Dating an Italian Woman
In Italian dating culture, men are usually expected to pay for the dates. Don't hesitate to offer your credit card when the bill comes.
Be chivalrous and protective of your date. For example, offer her your jacket if it's cold, or walk next to the curb to shield your date from cars.
To show you're serious about an Italian woman, surprise her with flowers. But only give flowers in an odd number. According to superstition, even numbers are associated with bad luck.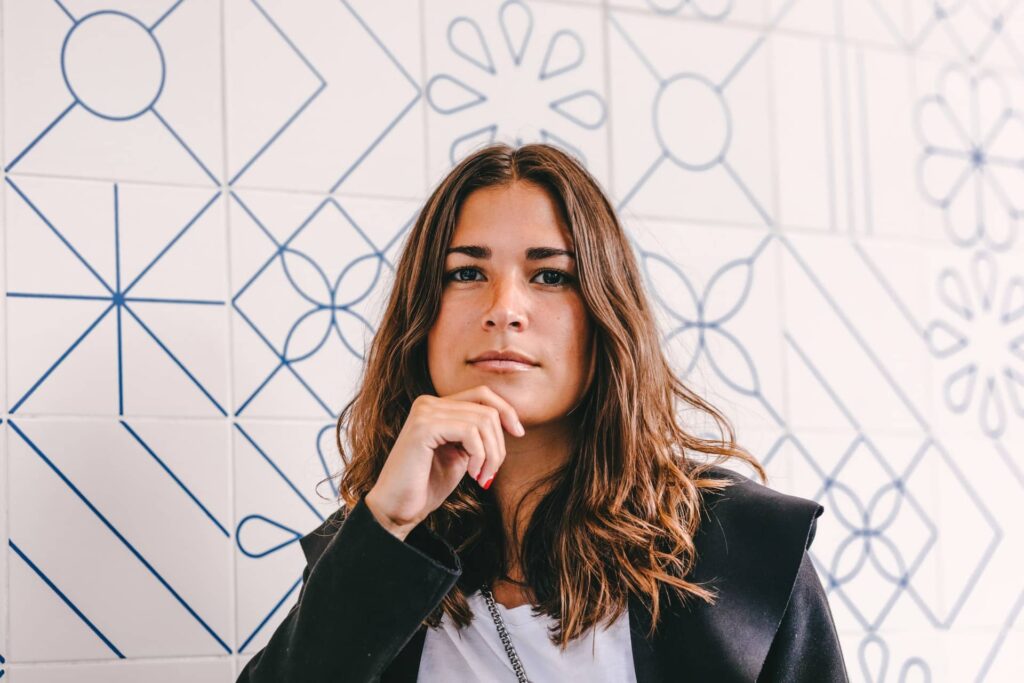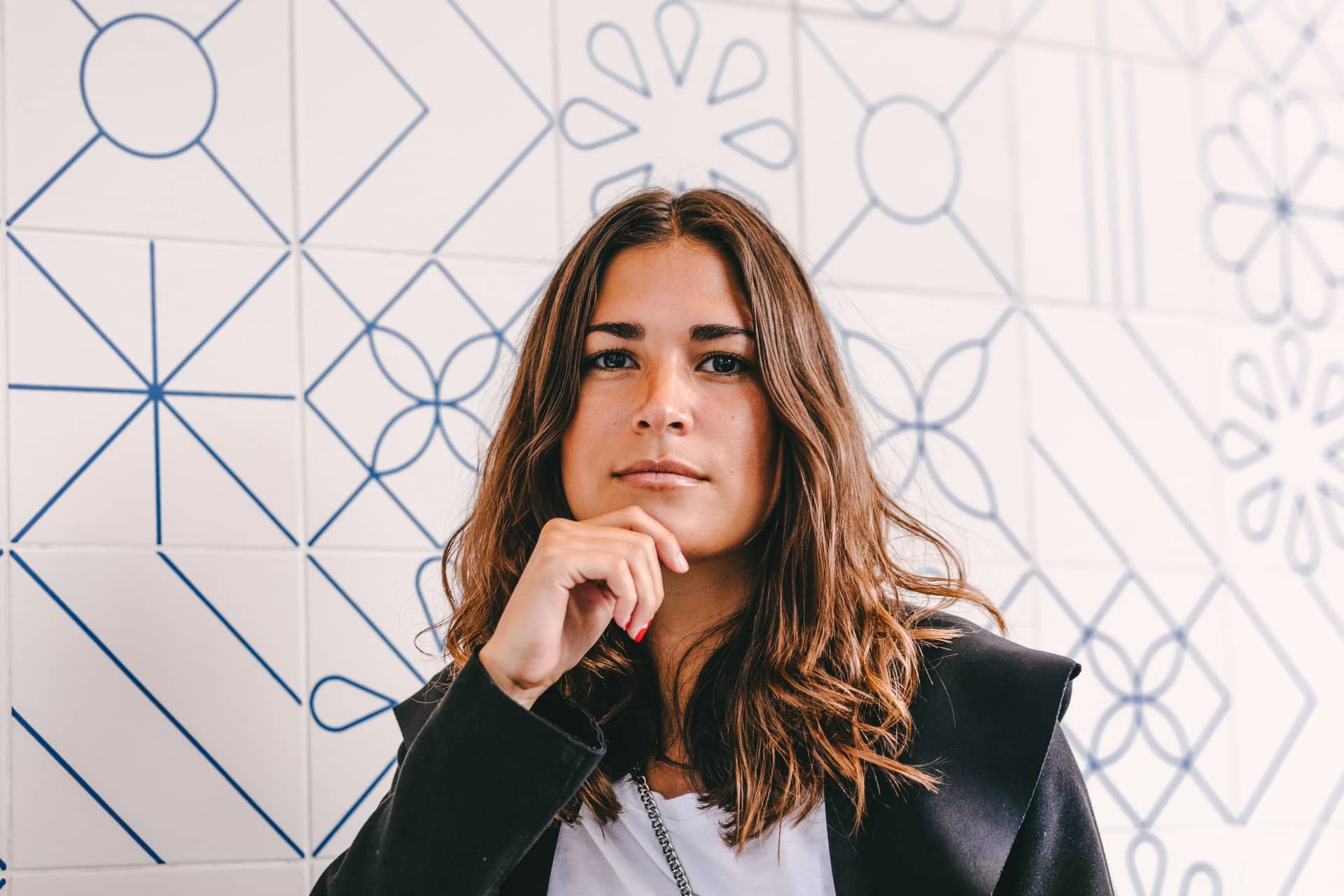 First Dates in Italian Dating Culture
In Italy, most first dates are centered around an aperitivo, or pre-dinner drink. Couples enjoy this drink and snack during the early evening hours, before parting ways to have a larger meal after.
If you're dating an Italian person, follow the aperitivo first date tradition by inviting your date out for a couple of drinks. For many Italians, this is the ideal first date because it's cheap, easygoing, and offers just enough time to get to know each other, without lasting hours.
First Date or Fling? The Italian Dating Process
Because Italians, and in particular Italian men, are known to be forward and flirtatious, it can be difficult to determine if your connection is serious or just a hookup in the making.
In general, casual flings aren't the norm in Italian dating culture. Instead, many savor each step of the dating process, working to get to know each other before becoming physically intimate.
If you're dating an Italian man or woman, expect to wait a long time before you become an official couple. You will likely go on casual first dates before moving on to more "serious" dates like going to dinner or a movie together.
Then, you may continue meeting regularly, chatting and getting touchy-feely for weeks or even months before anything else happens. Many Italians are in no rush to commit to each other, nor are they in a rush to get to the bedroom.
This isn't to say that casual sex doesn't exist, though. If your Italian date suggests getting physically intimate quickly, they're likely uninterested in developing a serious relationship.
Similarly, if you're dating an Italian person who you hope to form a relationship with, it may be best to hold off on hooking up early, as it can signal that you're only interested in sex.
Tips for Using an Italian Dating App or Italian Dating Site
If you're hoping to meet Italian singles, dating apps and sites can make your search smoother. However, there are a few things to keep in mind when meeting Italians online.
For one, dating apps and sites aren't as popular in Italian dating culture as they might be in the U.S. However, they have become more popular, especially among those with a specific goal like hooking up or finding a serious relationship.
Still, many Italians don't have extensive practice using dating apps and sites. This may be why they're known to chat less on apps and dating sites than those from other countries.
If your Italian match takes days to message back, don't assume they're ghosting you. Ask them to spend time in person instead, which they may prefer over texting back and forth.
Another point to remember is that some popular dating apps are associated with hookups in Italian dating culture. Make your intentions clear from the start to clear up any confusion later on.
Special Considerations When Dating an Italian Person
Cultural misunderstandings come up from time to time when dating someone from a different culture. And if you're unfamiliar with Italian dating culture, you may be surprised by some cultural norms that are different from your own.
To better understand your Italian partner and their culture, keep these points in mind:
Family often comes before romantic partners for many Italians. In fact, one estimate claims that 40% of divorces in Italy are caused by mothers-in-law. Expect family to be a major part of your date's life, and try your best to get on their good side.
Italian culture is known to embrace physical touch, and it's important to know that not all touching is romantic or sexual. A hug or hand on the shoulder can sometimes be friendly, rather than flirtatious.
Jealousy is a common part of Italian dating culture and isn't necessarily seen as being "toxic" or problematic the way it usually is in American culture. However, this means you may need to explain your opposite-sex friendships to your Italian partner to avoid any unnecessary arguments.
There are plenty of stereotypes about Italians, as well as Italian-Americans, many of which are based on movies and reality TV shows. But in many cases, your Italian date won't be like the characters you've seen. Keep an open mind, and look beyond stereotypes you've heard when getting to know your partner.
FAQs
How do you ask out an Italian woman?
Italian men are known to boldly pursue Italian women, but that doesn't mean you need to be more flirtatious or passionate than usual. Be authentic, but lead with confidence.
Ask her to a casual outing, like going to a cafe or grabbing a couple of drinks together. If she turns you down, slip her your contact information anyway, and then give her space to think over your offer.
What attracts an Italian man?
Many Italian men look for women who are open-minded and easy to talk to. They may be used to women playing hard to get, so it's okay to hold back a little in the beginning. But don't be so closed off that he can't get to know you.
Many Italian men like women who are both fun and classy. But above all else, be yourself and give your Italian crush a glimpse of the real you.
What are the signs an Italian person likes you?
Italian relationships move slowly, so the signs an Italian person is into you may take time to reveal themselves. Nevertheless, if an Italian man continues asking you out, eventually inviting you to dinner (as opposed to an aperitivo-style date) or to meet his family, he may be into you.
If an Italian woman accepts your date invitations and starts reciprocating the attention by acting affectionately or offering favors such as cooking for you, she might like you.
How do you meet Italian singles?
Many Italian singles meet others through mutual friends, school, and their local communities. These days, dating apps and sites are also becoming a common part of Italian dating culture.
Italian Dating: Our Final Thoughts
To many Italians, dating is a fun and playful part of life. And when you put in the time to get to know each other, it can lead to a deep and rewarding romance.
If you're ready to meet Italian men and women, sign up for one of our recommended dating sites for intercultural couples, and use the tips discussed above to leave a lasting impression!
Dating culture guides
Find out more about what dating people from different cultures is like: