Dating in Jordan: The Best Jordan Dating Sites and How to Meet Jordanian Singles (2023)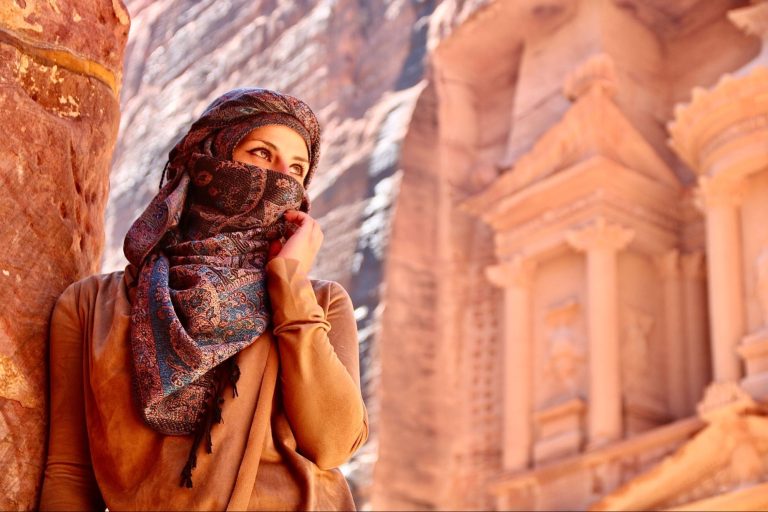 Jordan is a country rich in tradition and history but dating in Jordan can be a challenge for Westerners. But still, there is a good chance of meeting Jordanian singles in the country or on Jordan dating sites—if you know the local dating etiquette.
Disclaimer: This article in no way aims to perpetuate stereotypes or prejudices towards those from a specific culture. Use this guide for general insights into the Jordanian dating culture, while keeping in mind that not all Jordanian people follow the same attitudes or behaviors.
Best Jordan dating sites
Some popular Jordan dating sites for meeting international singles are Bumble, Badoo, Pure, Zoosk, or OkCupid. Other free dating apps used in Jordan are Bubu dating, iHappy, and SweetMeet. Keep in mind that dating in Jordan is taken seriously, so it may be best to opt for serious Jordan dating sites, such as:
1. Single Muslim
Single Muslim is one of the biggest Muslim dating sites in the U.S., making it one of the best Jordan dating sites if you are looking for a serious, religious date.
2. eharmony
A site geared toward a serious relationship can be a good choice if you're looking for an American dating site that can fit the standard for Jordan dating sites. On eharmony, you can answer questions to find your perfect match. You can also specify what you're looking for in terms of your partner's culture.
3. Muslima
Muslima.com is designed for bringing single Muslim men and women together with the intention that they build a lasting halal relationship and happy marriage or "nikah." With over 4.5 million members, Muslima is leading among Jordan dating sites.
Understanding the Jordanian dating culture
Located in the heart of three continents of the ancient world, Jordanian dating culture is heavily influenced by tradition and history. Most Jordanian singles value honesty, hospitality, and courtesy.
Hospitality
Jordanian culture is known for its hospitality. Wherever you go—you are guaranteed a warm reception. If you are a foreigner dating a Jordanian single, you will most likely be invited to coffee, tea, sweets, or even a traditional meal with the family. Keep in mind that refusing or ignoring an invitation can be seen as rude.
Religion
Jordan is a highly religious country. More than 82% of the population are Muslims. The majority of Jordanians practice their religion in mosques. Most Jordanians follow Islamic principles which directly influence their dating culture. Casual dating is rarely seen in Jordan and alcohol is only served in specific places.
Social interactions
Jordanians put much more energy into social relationships than Westerners. It is normal to greet strangers on the street like old friends, and exchange opinions and advice. They tend to smile, exchange pleasantries, shake hands, and give out cheek kisses to strangers. Personal space does rarely exist in Jordan. So don't be alarmed if you see your date being very friendly to strangers.
Dress code
Jordanians follow a very different dress code than Westerners. Long, loose-fitting trousers are essential and any top that doesn't cover your shoulders and upper arms might as well count as underwear. Most Jordanian women cover their legs and arms loosely. The neck and hair are considered sexual and are best covered, too.
How to meet Jordanian singles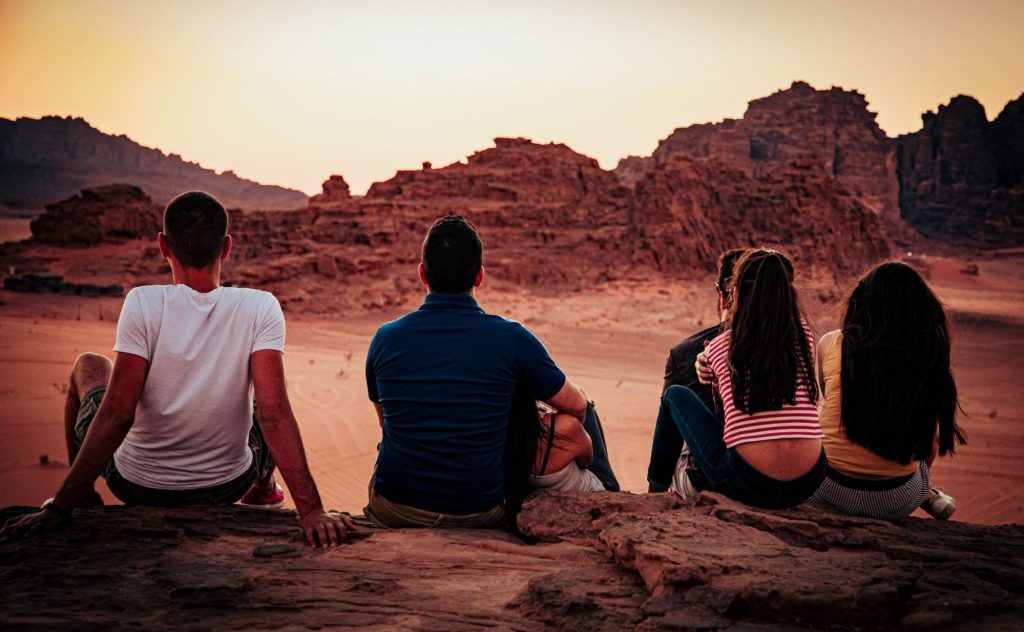 Jordan dating sites
As meeting singles offline in Jordan can be a challenge, Jordan dating sites are a good alternative to connect to Jordanian singles. Most Jordanians prefer to get to know each other before they meet in person, and dating apps help you to achieve that. Jordan dating sites are used preferably to find a serious commitment rather than a casual hookup.
During the day
Meeting Jordanian singles during the day is not the easiest thing, as Jordanians tend to be very conservative. It is not recommended to approach someone in the streets, and if you do so try to be quick and discreet. Some popular shopping malls are Abdali mall, City mall, Taj Mall, and Amman mall. You can also try your luck at one of the beaches or parks in Amman or Aqaba.
During the night
In Jordan, alcohol is only served in specific bars and it is recommended to avoid drinking in public. In the capital Amman, you will find some bars and nightclubs in Paris Square and Rainbow street. Many foreigners also rent a room in one of the many hotels, which tend to have trendy bars.
Etiquette in Jordanian dating culture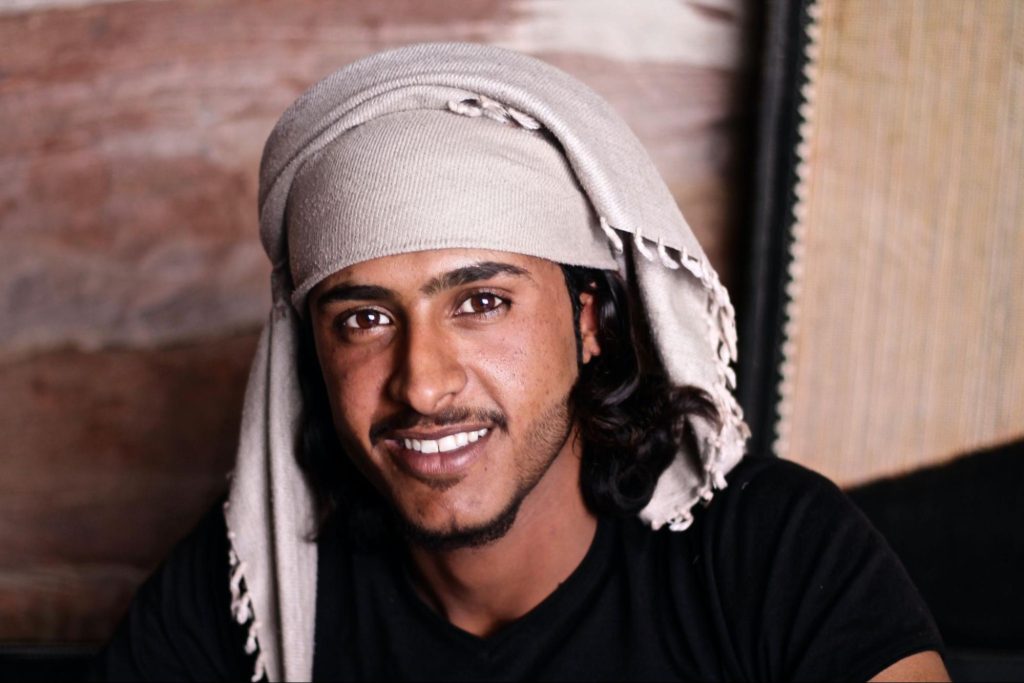 4 etiquette tips for dating a Jordanian man
He takes dating seriously. Most Jordanian men are looking for a long-term commitment and date with the goal of getting married. They are also likely to want children.
You will get a lot of attention. If you date a Jordanian guy, he is likely to answer your texts and calls and keep you updated on his life.
Intimacy might have to wait. Most Jordanian men are conservative when it comes to sex and prefer to wait until the relationship turns more serious before getting intimate.
He might be very protective and jealous. Jordanian men tend to be very proud and protective. He might not like it if other guys look at you and might request that you dress conservatively.
4 etiquette tips for dating a Jordanian woman
Be patient. Jordanian women tend to be more reserved and might take some time to open up to you. Practice patience and gain her trust step by step.
Show that you can take care of her. Most Jordanian women are looking for someone with a high level of education who can take care of them and their future families financially.
She cherishes her family. Family is one of the most important things in Jordanian culture. If you intend to have a long-term relationship, you will need to make an effort with her family.
They appreciate kindness and courtesy. A decent man is thought to be considerate and well-mannered. Being a gentleman will go a long way.
6 First date ideas when dating in Jordan
Get cultural. Spend some quality time together walking down Rainbow street after watching a local short film in the Rainbow Theater.
Take your date on an adventure. Wadi Al-Hasa is the best place if you want something more adventurous. You can swim, slide, climb and hike with a local guide.
Go horse riding. Horseback riding can be a great way to spend time together on an unforgettable date. In Nadi Al-Jawad, you can even go on a beginner's ride on the same horse.
Watch the sunset. Take your date for a quick drive to Amman's hills for a stunning and romantic view. The Dead Sea Panorama is another beautiful spot to enjoy the sunset.
Visit an art gallery. If your date is into art, you could go art hopping for free in Amman. Make sure to visit Darat Al-Funun, Dar Al-Anda, Foresight Gallery, and Nabad Gallery.
Learn how to cook local food. Go to Beit Sitti in Jabal Alweibdeh and learn how to cook a great Arabic grandma-style meal.
How to act in Jordanian dating culture: first date to relationship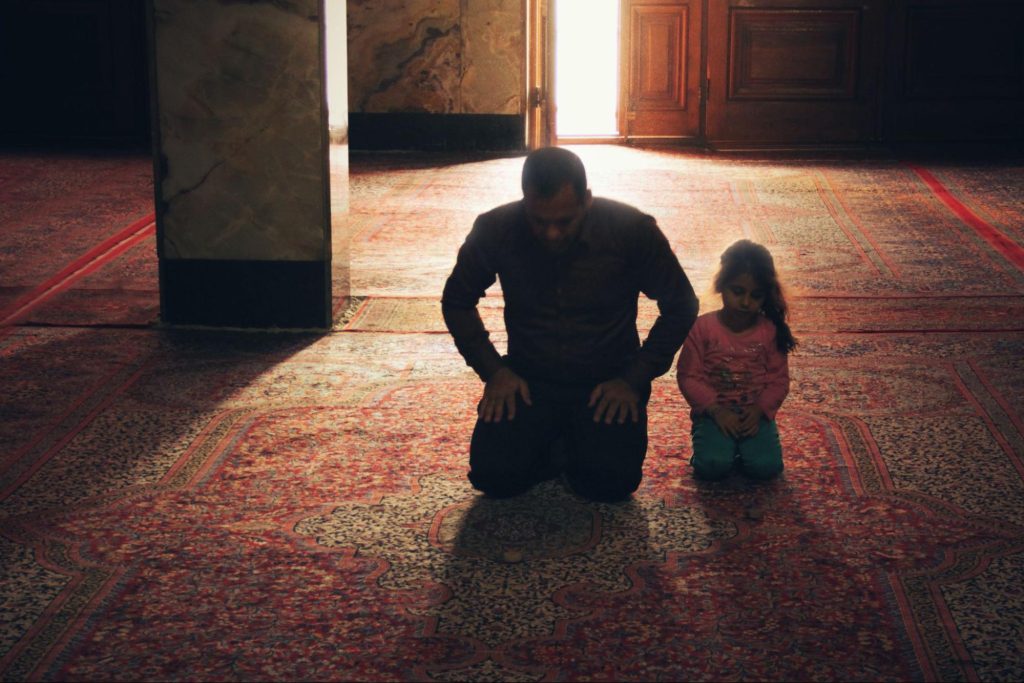 Dating
The dating process might take longer in Jordanian culture, as it is considered important to first get to know each other and gain trust before getting intimate. In fact, intimacy and close physical contact before marriage is discouraged in Jordan, but people can still meet on Jordan dating sites.
Most Jordanian singles date in order to start a serious commitment, get married, and have a family together in the future. They like to discuss the possible future family life early on in the dating process. The family's blessing is considered important before moving on to something more serious.
Relationship
Loyalty and honesty are considered very important traits of the relationship. Jordanians prefer to be exclusive and fidelity is crucial to establish a future together. Jordanians prefer to propose quickly once they know that the relationship is serious.
Marriage
Having a big family is the dream of many Jordanians. According to statistics, Jordanians tend to have 2-3 children. Jordanian women are known to be great housewives and mothers that like to take care of their homes. Traditional gender roles are still present, and most women consider the man to be the leader in the relationship. Most Jordanians are very devoted and support each other no matter what.
Things to keep in mind for Americans dating in Jordan
It is customary for men and women to shake hands or kiss the cheeks of members of their own gender when greeting each other, but members of the opposite gender generally abstain from contact.
If you express interest in an object in your host's home, it will most likely be gifted to you.
As shoes are considered unclean, make sure to remove them when entering a home or mosque.
If you want to enjoy the nightlife in Jordan, it is not recommended to come during the fasting month of Ramadan.
Most Jordanians speak Arabic, but English is widely spoken—especially in the cities.
Dress conservatively when visiting public places.
If you want to take a photo, ask for the permission of locals.
If you go to a restaurant, leave a tip to the waiter as a show of good etiquette.
The Arab five minutes: When a local tells you they will be with you in five minutes, you can presume that they will be at least 20 minutes late.
FAQs
Where can I meet women in Amman?
The capital Amman offers many locations to meet local singles. One of the most famous nightclubs in Amman is the Cube Lounge in the Sheppard Hotel. You can also try to meet women in cafés, malls, or parks—but keep in mind to act very discreetly when approaching a local woman.
Is dating allowed in Jordan?
Dating is allowed in Jordan, but it is encouraged to keep the local customs in mind. In Jordan, sleeping with any unmarried member of the opposite sex is considered adultery and punishable by prison. Also, public displays of affection such as holding hands, caressing, or kissing in public are frowned upon.
Is there nightlife in Jordan?
Yes, Jordan offers vibrant nightlife. Especially in the capital, you can find many restaurants, clubs, bars, and local events. For recommendations see above.
Our final thoughts
Dating in Jordan can be a joyous experience if you keep the local customs and rules in mind. Jordan is a very conservative country and most of the people are part of the Islamic religion. Jordanian singles are known to be loyal, discreet, and hospitable. Besides local establishments, you can meet local singles on Jordan dating sites. Try to keep the above-mentioned cultural customs in mind to ensure a good dating experience.
Learn more about the best Jordan dating sites and start connecting with Jordanian singles on one of the best online dating apps!
Dating culture guides
Find out more about what dating people from different cultures is like: