The Best Puerto Rican Dating Sites and Dating Tips: Updated 2023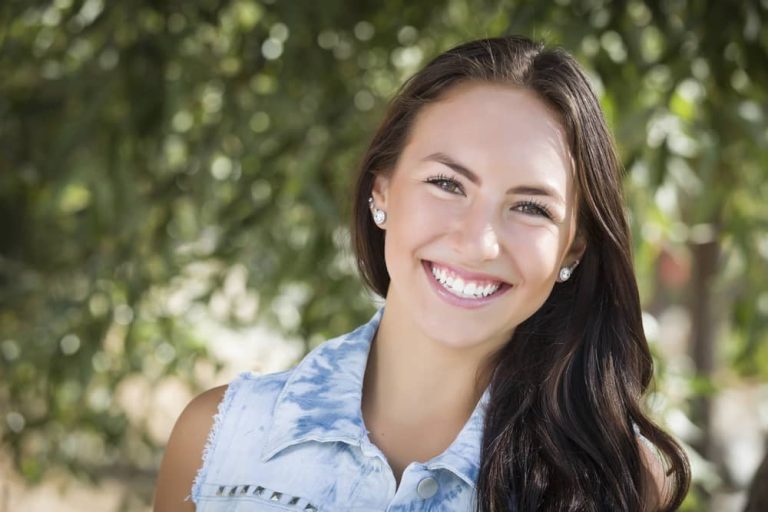 Every country has its own culture and norms, and Puerto Rico is no different. If you're considering dating a Puerto Rican man or woman, it's best to learn about Puerto Rican dating customs before joining one of the best Puerto Rican dating sites.
Read on to learn everything you need to know about first dates, dating etiquette, and expectations in the Puerto Rican dating culture.
Puerto Rican dating sites and apps
Read our suggestions for the best Puerto Rican dating sites and choose the one that most aligns with your needs.
1. Tinder
Tinder might be the most popular dating app in the world, and as far as Puerto Rican dating sites go it is no different. You can set your location to Puerto Rico to make sure you receive Puerto Rican matches.
2. LatinAmericanCupid
If you want to increase your chances of coming across a Puerto Rican match, a good option for Puerto Rican dating sites can be LatinAmericanCupid. The site focuses on singles who either live in Latin America or are of Latin American descent.
3. Zoosk
Zoosk has become an increasingly popular dating site in Puerto Rico. It encourages more serious relationships, but you can also find casual dates on the platform. The diversity the site offers makes it a great choice for Puerto Rican dating sites.
Disclaimer: This article in no way aims to perpetuate stereotypes or prejudices towards those from a specific culture. Use this guide for general insights into the Puerto Rican dating culture, while keeping in mind that not all Puerto Rican people follow the same attitudes or behaviors.
Understanding Puerto Rican dating customs
The Spanish, African, and Indian communities have all influenced Puerto Rican culture, yet nowadays the most prevalent outside culture present is the American culture. Nevertheless, the Puerto Rican dating culture retains many of its traditional qualities.
Generally speaking, there is a clear division of roles in Puerto Rican households. Masculinity is valued from an early age, and most boys are taught to be assertive with other boys and protect their sisters and mother.
Girls are usually taught to cook and clean when they're young, as part of the typical Trabajo de Mujer tasks (household chores, literally translated to "work of women").
This division of duties often carries into adulthood, when men become the breadwinners while women can take care of the household. Many couples feel comfortable in these roles and actively look for the related qualities in their partner.
Married girls are often considered good, so some girls get engaged young, even as young as grade seven. This could be partly because premarital sex is widely discouraged, especially for women.
In relationships, generally speaking, women are very passionate and loving toward their partners. They're also close with their family and communicate regularly (often daily) with their mothers, even after moving out.
Men are typically charming and affectionate toward their partners. Puerto Rican men are also usually close to their family as well, especially to their mothers.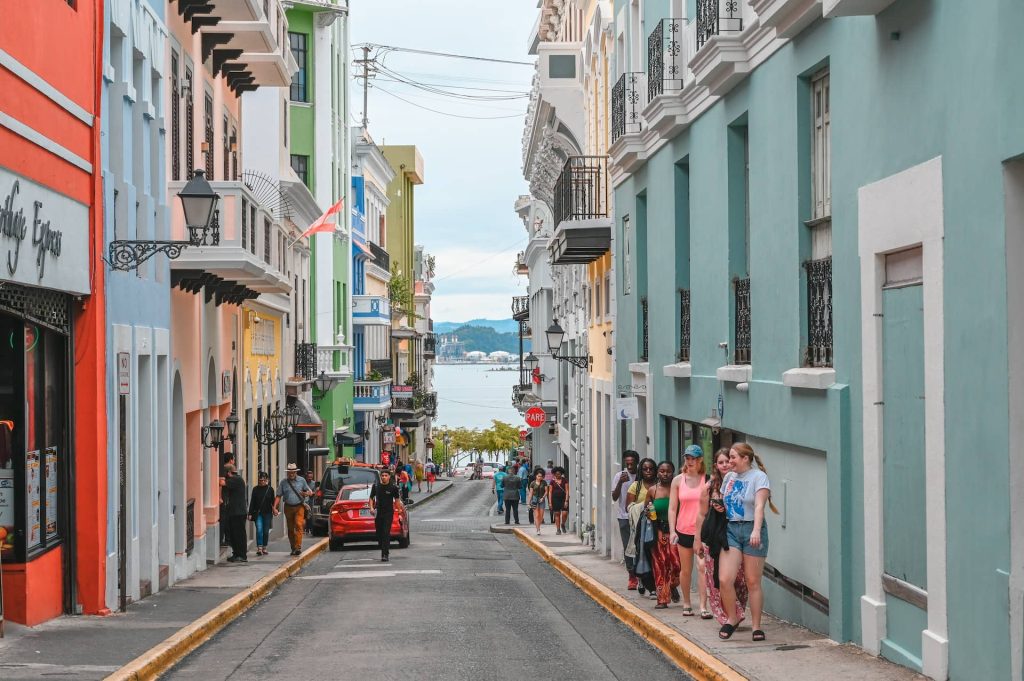 Puerto Rican dating etiquette
Whether you're dating a Puerto Rican man or woman, you can usually expect them to be very physically and emotionally expressive and affectionate, both in public and private. They are usually happy to discuss serious topics, too.
Many Puerto Rican people don't overthink punctuality, which may mean your date can arrive a little late but don't take this personally. Here are more specific customs you can follow.
Etiquette for dating a Puerto Rican man
Most Puerto Rican women who date wear beautiful dresses or clothes to accentuate their bodies. They often complete the look with jewelry and accessories
Your date may appreciate a good sense of humor
Etiquette for dating a Puerto Rican woman
Your date may expect you to be decisive and take the lead
Small gifts like flowers are usually encouraged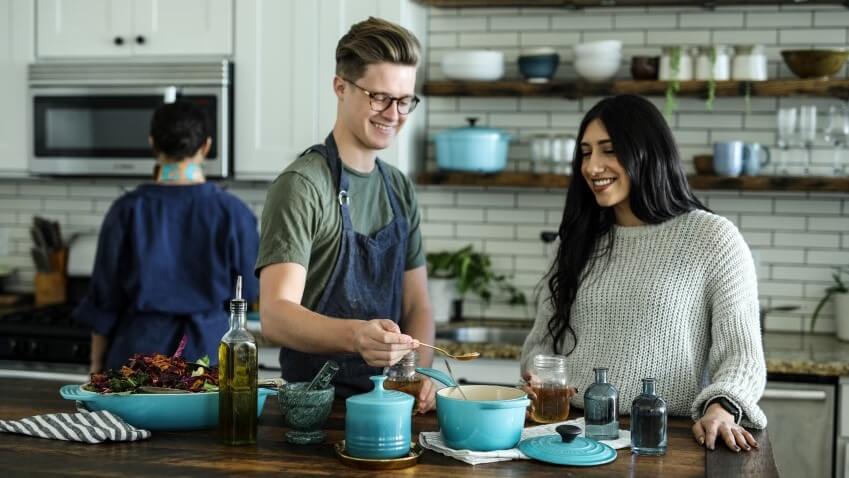 First date ideas when dating a Puerto Rican person
Now that you know more about the Puerto Rican dating culture, and you may have even met someone on one of the Puerto Rican dating sites, it's time to plan your first date. Here are some common ideas to try.
Go out to dinner: enjoying a good meal together is a great opportunity to get to know each other better, and you can always go out dancing afterward if you're having a good time
Grab a coffee and pastry: most Puerto Rican people drink coffee any time of the day or night and love sweet pastries
How to act during the courtship period
The Puerto Rican dating culture can be considered quite traditional, and it's often romantic and full of passion. You can expect lots of physical contact right from the start.
However, when you can have sex might largely depend on how conservative your date's family is, and how they've been raised. If you're dating a Puerto Rican woman, she may be more hesitant to have sex early on in the relationship and might want to wait until you're engaged or married.
Your date's parents might be fairly involved in the relationship. If your relationship progresses nicely, then your date may prefer to get married before moving in together, as this is the norm in Puerto Rico.
Information for Americans dating a Puerto Rican person
Since Puerto Rico is a US territory, dating a Puerto Rican person means you can move freely between the US and Puerto Rico, making the relationship easier compared to other long-distance relationships
Many Puerto Ricans are bilingual in Spanish and English, which removes the language barrier that exists in many other multicultural relationships
Most Puerto Rican people don't consider themselves to be straight-out Americans, but rather, Puerto Rican and American citizens
Puerto Rico has its own unique culture, although some of the nuances are borrowed from American culture. Most Puerto Ricans have family and/or friends living on the U.S. mainland, so they often stay on top of U.S. politics and news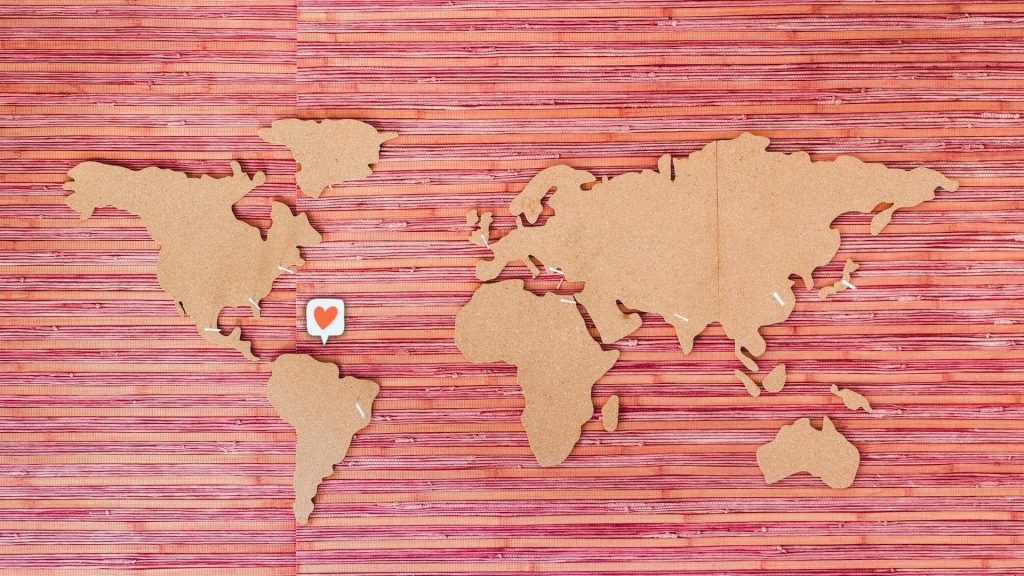 FAQs
Do Puerto Rican women marry foreigners?
Yes, and many would consider marrying a man from the United States, especially if they choose American dating apps over Puerto Rican dating sites. Most Puerto Rican women are looking for stability in a relationship and a man who treats them well. 
Do Puerto Rican women make good wives?
Puerto Rican women usually hold traditional family values, placing their children and husband above all else. Many learn to cook and clean from a young age, and can be eager to keep their house in order. 
What are the pros and cons of dating a Puerto Rican man?
Most Puerto Rican men are charming. Dating a Puerto Rican man usually means plenty of affection and attention. They can be flirtatious with other women yet get jealous if their partner flirts with other men.
Our final thoughts
Dating a Puerto Rican man or woman can make for a loving relationship. Many Puerto Rican people take dating seriously and are open to marriage if things go well between you.
Use our list of the best Puerto Rican dating sites above to choose the right one for you. Then, when you're ready to set up an account, why not read our helpful guides on how to create an outstanding online dating profile? 
Dating culture guides
Find out more about what dating people from different cultures is like: