Best Filipino Dating Sites & Apps in 2023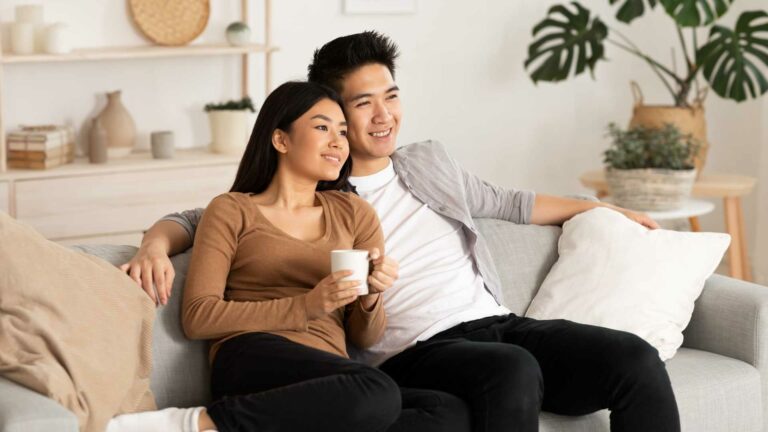 Filipino dating sites are a great way to meet Filipino men and women, whether you are a Filipino living abroad, or simply wish to diversify your dating world. As people become more interested in dating outside of their cultural circle, Filipino dating sites are the best way to discover a varied culture and date Filipino men and Filipina women.
If you're interested in Filipino and Filipina dating, we have found the top most reliable Filipino dating sites for you. Read on to learn about the cultural norms and etiquette to follow, as well as how to find quality matches on a Filipino dating site.
Disclaimer: This article does not aim to perpetuate stereotypes or prejudices towards those from a specific culture. Use this guide for general insights on Filipino dating culture, while keeping in mind that not all Filipino people follow the same attitudes or behaviors.
Filipino dating recommendations
Here are our top recommendations for Filipino dating sites and apps:
Looking for different dating sites?
Reasons to date Filipinos
Using Filipino dating sites can help introduce you to new and exciting people and experiences. While some stereotypes suggest that Filipinos and Filipinas partake in online romance scams to earn money, in reality, most Filipinos online are genuinely looking for love. Stay mindful and do not send money or personal information. Here are some perks of dating Filipinos:
New cultural experiences: Dating someone from the Philippines can be a change for many people, and that's a good thing! With new food, music, language, and other customs, you can have experiences you have never thought were possible!
Date beautiful people from the Philippines: It's no secret that men and women from the Philippines are exotic and beautiful. Filipino and Filipina dating sites give you direct access to dating these people that no other kind of dating service can provide.
Access to islands and beautiful beaches: Not only will you meet beautiful Filipino and Filipina natives, but you will have a connection with access to some of the most wonderful islands and beaches in the world. Not too bad!
Meet someone interested in a committed relationship: Most users on Filipino dating sites are looking for a committed relationship with someone from abroad. If you want someone to have a lasting relationship with, look no further!
Take advantage of casual, fun dates: Even if you are not looking for a long-term relationship, you can still find plenty of singles who are happy to chat, flirt, and even arrange a casual relationship!
Filipino culture
Before dating Filipinos and Filipinas and learning about Filipino dating culture, you may wish to learn about Filipino culture:
Most Filipino people are Christian, with around 90% identifying as Catholic. Expect that religion will be a significant part of your Filipino partner's life.
Your partner may be extremely open-minded, while their parents and grandparents may be more conservative. This could impact your relationship, especially if your partner's family pressures you to propose or change your relationship habits.
Filipinos and Filipinas often care deeply for their family. They might make life choices based on their family's well-being; for instance, they may take a job overseas to support their family back home financially.
Mothers, in particular, are important in Filipinos' lives. If you respect your partner's mother, she may accept you as part of the family.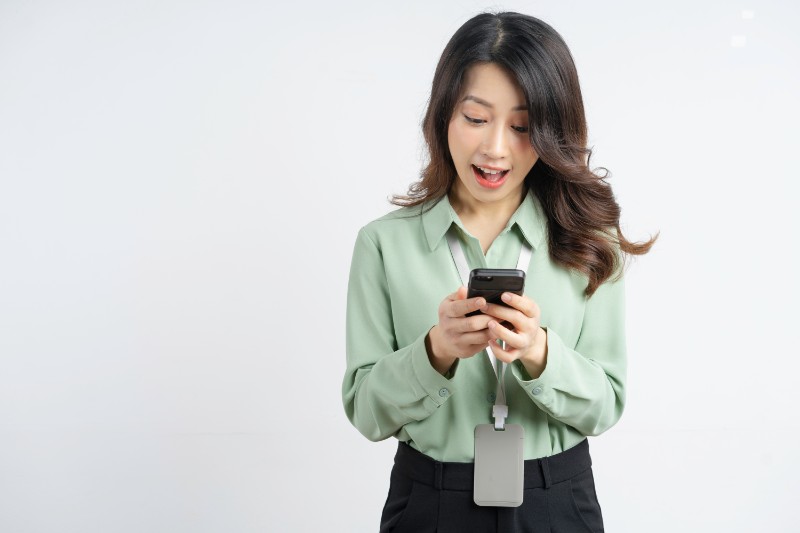 How to start Filipino dating
You may first want to decide on the type of relationship you are looking for. Some sites cater to serious, long-term romances, while others focus more on casual dating services. Be patient when you first sign up. If you are new to Filipino dating sites, you may have to take some time to adjust to new dating practices and customs:
Understanding the Filipino dating culture
If you want to date on Filipino dating platforms, you may need to understand the Filipino dating culture, which has a mix of both Asian and Western influences, and its norms can vary.
There are some cultural practices that are common throughout Filipino culture. Filipino dating culture was once highly conservative, and courtship was a slow process, sometimes taking years before two people would become an official couple.
Although nowadays relationships are slightly more casual, Filipino dating culture may still be more conservative when compared to others. For example, many Filipinos and Filipinas wait before becoming physically intimate, and you may still go on many dates before you become a couple.
The Philippines also has a strict law against divorce, so many Filipinos don't take romantic relationships lightly. Whether or not the relationship leads to marriage, dating a Filipino person can be a major commitment.
Filipino and Filipina dating etiquette
Traditionally, Filipino and Filipina dating cultures have followed strict gender roles and conservative values, and some of these norms persist today. You can follow these etiquette rules to gain a better understanding of the dating culture:
Be mindful of religious and cultural differences, and avoid making judgmental or negative comments.
Limit yourself to hand-holding or a light kiss on the forehead when in public.
Refrain from any physical touch affection on the first date.
Men generally pay for dates.
Women may not usually make the first move, initiate physical intimacy, or openly share their feelings until later in the relationship.
Many Filipinos prefer a non-confrontational approach. If you want to reject a date, do it gently and subtly. You may also slowly reduce contact instead of direct rejection.
From the first date to marriage: how to act when dating Filipina and Filipino partners
After signing up for a Filipino dating site and understanding Filipino dating culture, you may need to understand the process of dating Filipino and Filipina partners. Here are some specific actions you may take each step of the way:
For many Filipino couples, dating begins when the man—rather than the woman—offers to go on a date. If you're a man, that means you might need to step up, and if you're a woman, prepare to hold back initially.
After going on a first date, the man may usually contact the woman to follow up. If he does not, it might mean that he is not interested in a second date.
If the date went well, the couple usually continues going on several dates. You may begin showing affection through other romantic gestures; for example, men sometimes serenade and write love letters to women, and women might share food or small gifts to express interest.
After a few dates, many Filipinos and Filipinas may feel comfortable becoming physically affectionate. For some, that could mean kissing lightly, while for others it could be more. Talk to your Filipino partner to understand what they are comfortable with.
After introducing physical affection, many couples may decide to define their relationship and become official. Before continuing a relationship, though, Filipinos and Filipinas usually meet each other's families. In particular, a man must politely meet the woman's family and bring gifts to get their permission to continue dating.
There may be pressure to marry in the Filipino dating culture, so some people may discuss marriage early, while others prefer to hold off. Let your partner know where you stand and what your ideal timeline looks like.
In traditional Filipino dating culture, couples rarely live together until marriage. This is still true for many today, though some modern Filipinos are open to cohabiting before marriage.
Filipina and Filipino Dating FAQ
We've answered some of the most frequently asked questions about Filipino dating sites to help you out:
Where can you meet Filipino singles?
Many Filipinos meet romantic partners through friends and social groups, and a small minority turn to arranged marriages. But the easiest way to meet Filipino singles around the world is through online dating.
Dating sites and apps are common in Filipino dating culture. Filipinos may use popular apps, apps for Asians, and a variety of other online sites to find love. We also recommend Filipino Cupid and PinaLove.
Will I need to know Filipino to date someone there?
Not necessarily. English is a spoken language there and even if your date doesn't know the language you will be able to use translation services to communicate. However, we think that making the effort to learn the language will be worth the effort in the long run.
How do you know if a Filipino man or woman is interested?
In Filipino dating culture, they often express affection through actions, not words. A Filipino man might sing, give gifts, or offer favors to show his interest, and a Filipina woman may also give gifts, as well as become protective and nurturing towards a guy.
A Filipino person may also signal that they're serious about pursuing a relationship by inviting you to meet their family. This is a significant gesture that invites you to become a part of their family and life in the future.
Are Filipino/a dating services for serious relationships?
Yes, generally. You can expect the men and women who use these dating sites and apps to be looking for a potential long-term relationship. This does mean that marriage should be an expected part of your relationship if everything goes well.
When should you make your relationship with a Filipino or Filipina person official?
When to become a couple officially varies by person. Some wait months before calling a partner their boyfriend or girlfriend, while others are comfortable coupling up after only a few dates.
If your intentions are genuine, let your Filipino or Filipina partner know how you feel. If they are not ready to commit, they may turn you down until they get to know you better.
Note that entering a serious relationship may get expensive: the dating service may require a subscription fee, and when the relationship is official, you may help pay for transportation and immigration fees since your date may not be a citizen of the USA.
Filipino dating: our final thoughts
Filipino dating culture is a unique mix of traditional and modern customs, and understanding these norms can help you better connect with Filipino and Filipina people.

To meet Filipino singles who are ready for romance, join the best Filipino dating sites and apps!
Dating culture guides
Find out more about what dating people from different cultures is like:
Related Reviews