Discover the Best Lebanese Dating Apps and Dating Tips: Updated 2023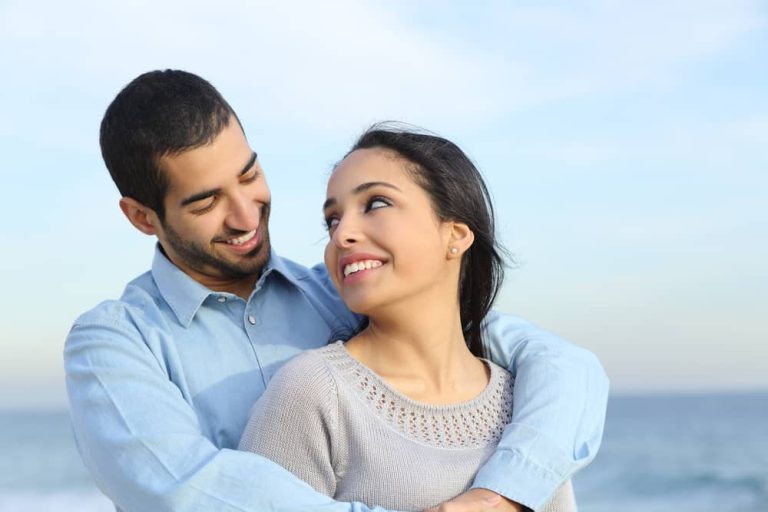 A product of the warm Lebanese culture, the Lebanese dating sphere is diverse and inviting. If you're interested in joining one big family, dating a Lebanese person can be a good way to go, and the best way to do so is by joining one of the best Lebanese dating apps below!
We also have interesting insights to share with you about the Lebanese dating culture — some rising from tradition and others from a modern perspective — that will guide you through your dating experience.
The best Lebanese dating apps and sites
Since Lebanese dating apps might be challenging to find, joining Muslim dating apps may be your best chance. Check out these apps to find your next Lebanese dating adventure.
1. Single Muslim
Single Muslim is one of the biggest Muslim dating sites in the U.S., making it one of the best Lebanese dating apps if you are looking for a serious, religious date.
2. eharmony
A site geared toward a serious relationship can be a good choice if you're looking for an American dating site that can fit the standard for Lebanese dating apps. On eharmony, you can answer questions to find your perfect match. You can also specify what you're looking for in terms of your partner's culture.
3. Muslima
Muslima.com is designed for bringing single Muslim men and women together with the intention that they build a lasting halal relationship and happy marriage or "nikah." With over 4.5 million members, Muslima is leading among Lebanese dating apps.
Disclaimer: This article in no way aims to perpetuate stereotypes or prejudices towards those from a specific culture. Use this guide for general insights into the Lebanese dating culture, while keeping in mind that not all Lebanese people follow the same attitudes or behaviors.
What is the Lebanese dating culture like?
Understanding the Lebanese dating culture is like trying to piece together a puzzle. That's because the fabric of this society is very diverse, which makes it fascinating.
Generally speaking, people are tolerant of each other and their different views. Many are accepting of religious minorities as well as larger religious practices such as Islam and Christianity. Overall, people tend to live harmoniously side by side, with peaceful respect for one another.
One of the main things to note about the Lebanese dating culture is that couples either accept they are "dating" the whole family or opt to date in secret. This happens because in the Lebanese culture, family tends to come first and there's a lot of respect towards the elders.
The relationships family members have are important because the actions of one person in a family can have a profound impact on how society sees the entire family. Extended family is typically close (and very involved), so cousins can behave like siblings with one another.
Many Lebanese singles live at home until they get married; for the men, this can include their late 20s or early 30s as they need to be financially stable, first. Usually, men are expected to be the financial provider, and women run domestic duties.
In more conservative families, arranged marriages sometimes occur so that parents and elders have control over the religious and socioeconomic compatibility of the couple.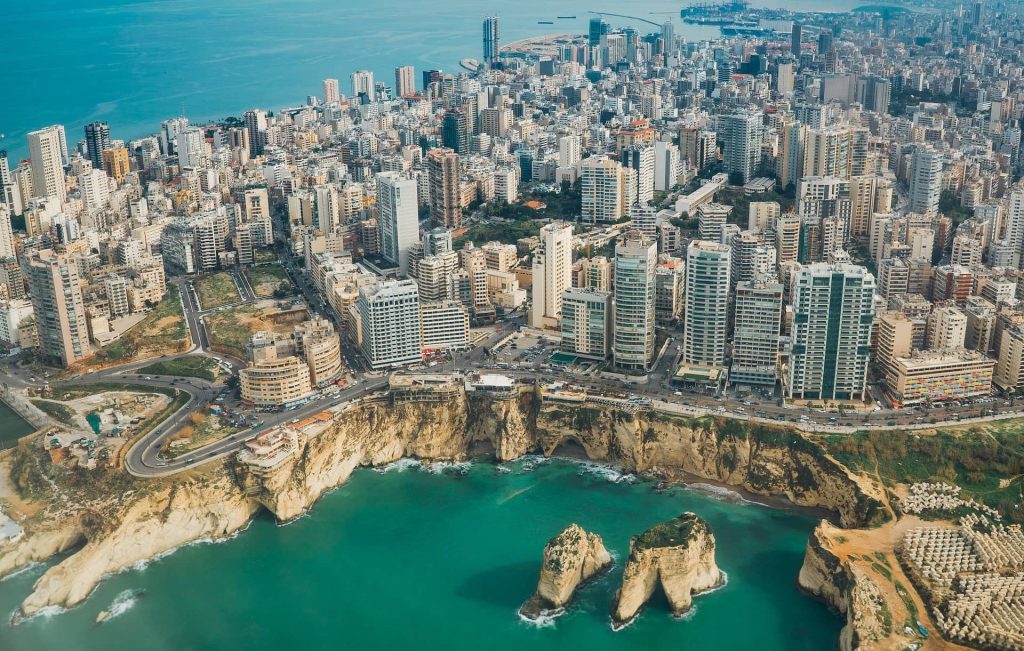 Lebanese dating etiquette
Unless you're sure of your date's background, it's best to leave political, religious, and cultural topics aside on the first few dates (unless you've specifically chosen each other for one or all of those reasons).
Another important tradition to keep in mind is to receive objects from your date and pass them to your date using your right hand or both hands together. This includes anything from gifts to a plate of food.
Etiquette for dating a Lebanese man
Dress up for the occasion and look neat. It might be a good idea to do your hair and makeup, as well
Try to act in a feminine way; this includes watching your manners
Etiquette for dating a Lebanese woman
Lebanese men typically won't use foul language in front of a woman
Most Lebanese women value honesty highly and generally avoid lying, expecting their date to act the same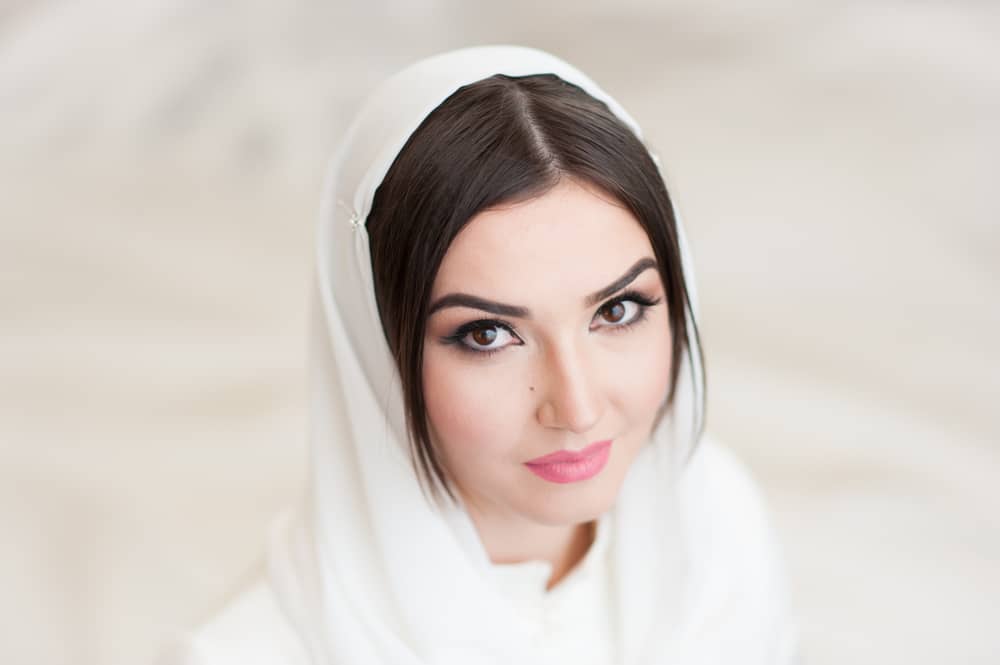 First date ideas when dating a Lebanese person
After having learned a little about Lebanese dating cultures and signing up for Lebanese dating apps, it's time to plan your first date. Here are some common first date ideas and tips.
If you want just a quick drink to get to know each other, popular drinks in Lebanon are wine (the country's one of the oldest wine-producing regions in the world), beer, and Lebanese (or Arabic) coffee
Food features heavily in most Lebanese social settings, and a nice dinner is usually an excellent choice for a first date
How to act during the courtship period
Generally, Lebanese people tend to play it cool until they know what their date is expecting in terms of the relationship.
If your date has already shared a lot about themselves on whichever of the Lebanese dating apps you connected on, that's a great sign! You two can speed up the conversations about your relationship goals and how you hope to see your future unfold.
Tread carefully when it comes to physical contact and sex (especially in the beginning) until you can gauge your date's expectations. Many couples dance around this issue for a while because women don't want to seem "easy" and men don't want to come on too strong.
When you meet your date's friends and family, they may be physically affectionate and offer hugs, pinches on your cheeks, and kisses. This first meeting may feel like a job interview with all attention on you, and many questions about your goals and intentions.
Once you've met the family, they may influence your date a lot. This could swing in your favor or otherwise. If things do go well, remember that Lebanese men and women often expect to expand the family soon after marriage.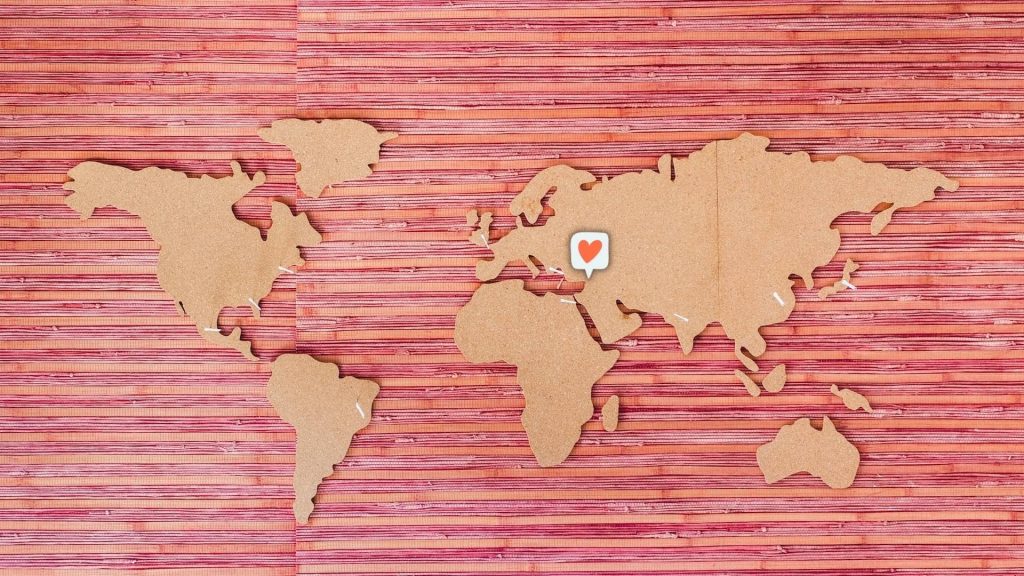 Americans dating a Lebanese person
Lebanese singles dating Americans are usually fairly open-minded and won't get upset about too many cultural mishaps. However, it might pay to keep the following in mind:
Since their family is probably a high priority, avoid making any negative comments about them even if your date does.
If your date says Habibi (my love or dear) to you or a close friend it will usually be during an argument. Whereas, if they say a swear word to someone close to them it usually acts as a term of endearment instead.
FAQs
How well do Lebanese women know English?
Lebanese people study English at school and are exposed to Western media early on. As one of the most Westernized countries in Western Asia, it's no surprise that many of them have exceptional levels of English. 
Even if some people don't speak English as well, some Muslim or Lebanese dating apps—like Muslima—have a translation feature to help you out.
How do I meet Lebanese people?
Use one of the Lebanese dating apps or sites we recommended above so that you can meet like-minded singles from the comfort of your home. 
How can I impress a Lebanese man?
Lebanese women usually dress stylishly and put a lot of effort into their appearance. Most are also outspoken and are not afraid to voice their own opinion.
For a first impression on Lebanese dating apps, you can try putting a bit more effort than usual, to make sure that your profile is the best it can be.
Our final thoughts
Since the Lebanese culture is typically family-oriented, dating a Lebanese woman or man can lead to marriage and having kids one day. While much of the Lebanese dating culture is traditional, it is also one of the most progressive in the region, so many appreciate these two facets. The modernized dating culture in Lebanon also means that meeting Lebanese singles on Lebanese dating apps is becoming easier!
Intercultural relationships have so much to offer and are a big part of modern-day life in many cultures. Finding the right resources is the best approach, so why not read our intercultural relationship guide which includes relevant advice on making it work?
Dating culture guides
Find out more about what dating people from different cultures is like: