Discover the Best African American Dating Sites and Dating Tips: Updated 2023
African American people have a complex history in the United States, and learning about and respecting their history can be important when you start dating an African American, especially if the relationship is serious. Read on to learn more about African American culture and dating culture, and start dating on the best African American dating sites.
The best African American dating sites and apps
To help you find the best site for your needs, here's a list of the best African American dating sites available. Choose one and join!
1. Tinder
Tinder might be the most popular dating app on the market, making it a great platform to meet people from all backgrounds. You can change your preferences on the app according to location or ethnicity.
2. AfroIntroductions
AfroIntroductions is one of the best African American dating sites since it encourages interracial relationships, helping to connect white or POC and BPOC singles for fun, love, and romance.
3. Zoosk
Zoosk is a great option for African American dating sites since it's very diverse. You can find both serious and casual relationships on the app, and there's an option to filter matches by ethnicity.
Disclaimer: This article in no way aims to perpetuate stereotypes or prejudices towards those from a specific culture. Use this guide for general insights on the African American dating culture, while keeping in mind that not all African American people follow the same attitudes or behaviors.
Understanding the African American dating culture
The African American dating culture is very diverse. If you're dating an African American woman or man, the number of generations their family has been living in the United States may likely impact their dating norms.
Generally speaking, African Americans are very loyal to their families. A lot of these families can be considered matriarchal—the mother holds a lot of sway in the home. For this reason, getting along with your date's mom early on may help your relationship develop.
Marriage is in decline in the U.S. in general, and this is even more prevalent among African Americans. Interestingly, more African American couples are moving in together these days, instead of getting married.
Gender equality can be quite pronounced in the African American dating culture. Many African American people are looking for dependable partners they can have fun with as a friend, be honest with, and meet arguments head-on.
Given the complex history of African Americans in the United States, it is no surprise that many African Americans, much like all Americans, value their independence. If you find yourself in a serious relationship with an African American person, it can be a good idea to have an open and honest conversation about American history. If you are considering having children together, you may wish to know how to talk to them if racism is still prevalent.
If you're going to be dating an African American man or woman, you may need to be prepared for some open and direct discussions. This can lead to very happy, healthy relationships, as both parties know where they stand and what they want.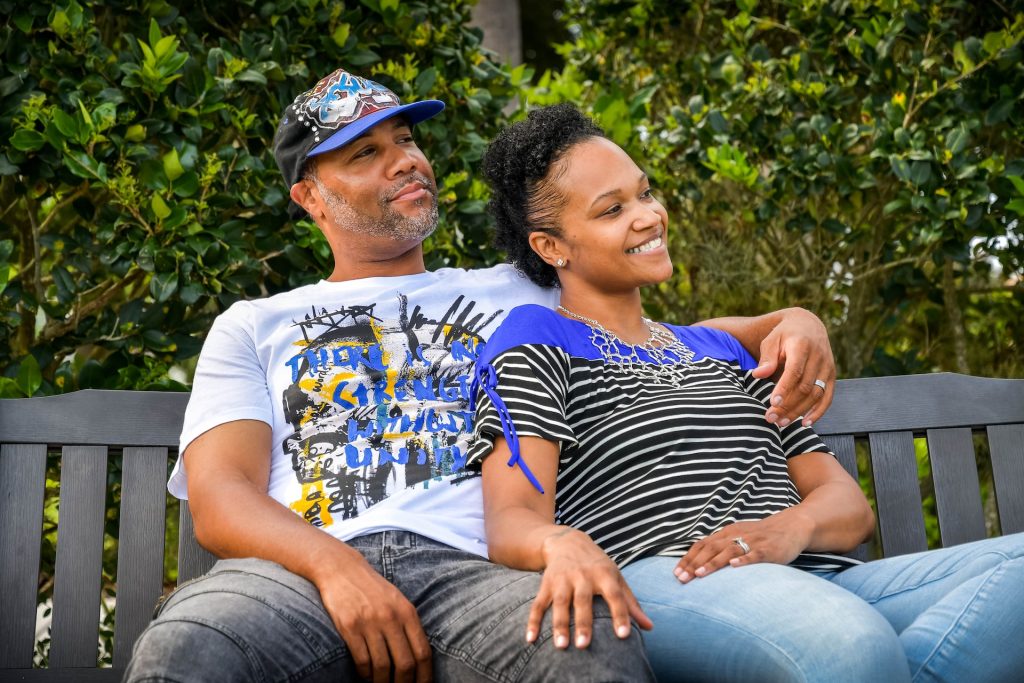 African American dating etiquette
If you plan on dating an African American person, here are some etiquettes to follow:
Don't be afraid to make the first move on African American dating sites. Most people appreciate honesty and forwardness
Many African Americans split the bill on dates. However, if one person insists, this usually won't be taken offensively
Feel free to dress in a way that flaunts your own style, whatever that might be. Some African American singles put an emphasis on individuality as well as creativity
Take an interest in your partner's personal experiences as an African American, if it seems like they want to share those
First date ideas when dating an African American person
Now that you're up-to-date on African American dating culture and have matched with someone on African American dating sites, it's time to plan your first date. Here are some ideas and tips to help you plan an exciting first encounter.
Try a hip lounge bar for some drinks, and try to engage in a conversation that goes beyond small talk to get to know each other
As with most cultures, food plays an intrinsic part in many African Americans' lives. Having dinner at a restaurant or lunch at a cafe are good options
How to act during the courtship period
Since most African Americans appreciate honesty, your date may be very straightforward with you even during your first conversations on African American dating sites. It's a good idea to work out what you want at the start and make this known.
Once you've both decided you'd like to keep dating, you may have the freedom to choose how this works, with little interference from the family. Having said that, if your date is especially close to their mother, you may have to meet her and the family fairly early on.
Most African Americans aren't shy when it comes to PDA, so you can expect some physical contact if a spark is there. As is typical across the United States, this will vary between cities and individual preferences.
When it comes to having sex for the first time, many African American singles have no set rule on when this should be. In general, very few do so on the first date, and it commonly occurs after the third date or up until the point where they're exclusive.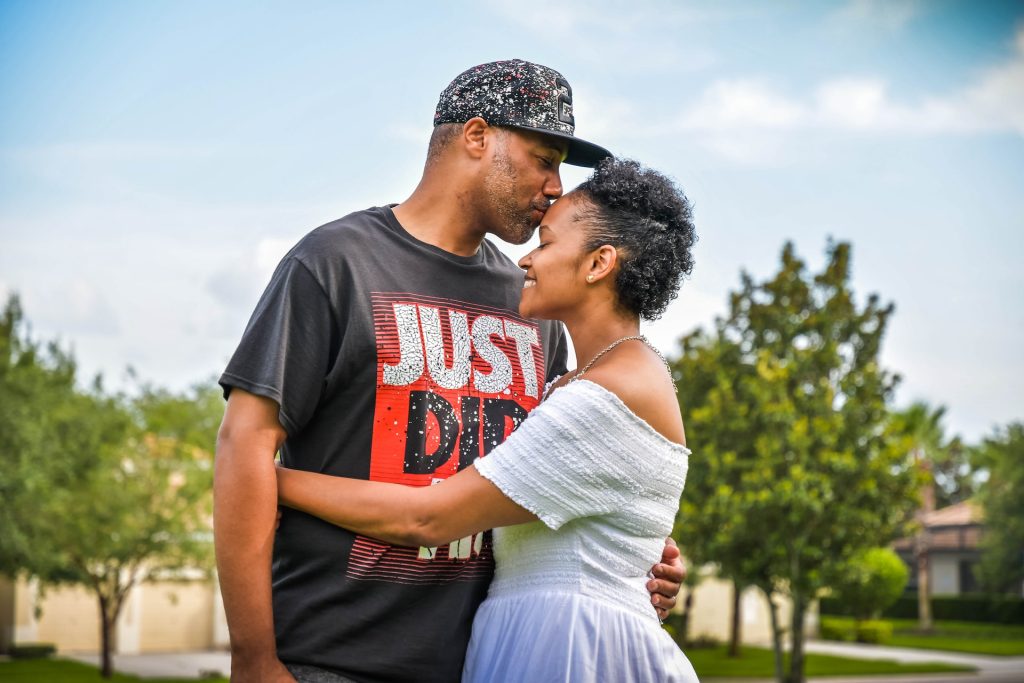 FAQs
How to choose the best African American dating sites?
Use our recommended list of the best African American dating sites or apps to find the right one for you. This may depend on your relationship goals and essential criteria, such as religion or physical appearance. 
What's it like dating an African American woman?
While you can't fit every woman into one description, dating an African American woman can be fun, fulfilling, and refreshingly honest. Many African American women tend to be strong, intelligent, independent, and adventurous.
Is dating African Americans different from dating other Americans?
Dating African Americans can be very similar to dating Caucasian Americans, Asian Americans, or Latin Americans, especially in the modern U.S. Keep in mind that each culture can come with its own history and experiences, and it can be important to learn about those.
Our final thoughts
Dating an African American woman or man can be a fun and passionate experience. As many are open-minded, you may get to try new adventures along the way. Whether it's true love you're after or something more casual, anything is possible.
If you're ready to take the plunge, we have plenty of articles to guide you on setting up your dating profile. From making your photo stand out to perfecting your bio, why not find out what you need to do now?
Dating culture guides
Find out more about what dating people from different cultures is like: