Discover the Best Dating Apps in Canada and Canadian Dating Tips (2023)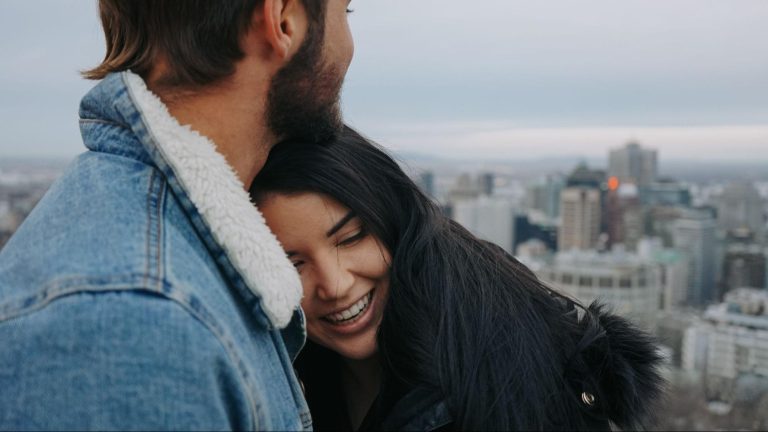 According to Statista, there are more than 18 million singles in Canada. Canada is a huge country with diverse people, and if you want to date in Canada, it's important to learn about its dating etiquette. Read on to learn everything you need to know about Canadian dating and discover the best Canadian dating apps and sites.
Disclaimer: This article in no way aims to perpetuate stereotypes or prejudices towards those from a specific culture. Use this guide for general insights into the Canadian dating culture, while keeping in mind that not all Canadian people follow the same attitudes or behaviors.
Best dating apps in Canada for casual and serious dating
Dating apps are gaining more popularity among Canadians. One of the best dating apps in Canada for serious relationships is eharmony. Other popular dating apps are Match.com, OkCupid, and OurTime (for older singles). These are our recommendations for the best serious and casual dating apps in Canada. Sign up today to begin your Canadian dating journey:
1. eharmony
If you're looking for serious Canadian dating sites, eharmony may be the one for you. The site's detailed matchmaking questionnaire makes sure you can actually get along with your potential matches.
2. OkCupid
If you are new to the world of Canadian dating apps, OkCupid might be the best starting point. The app prioritizes functionality and offers a large and diverse pool of members you can match with, making it a great way to meet dates and friends.
3. Match
Match.com is an easy-to-use dating site that also arranges in-person meetups. If you're looking for Canadian dating opportunities that can easily transition into an in-person date, this is the app for you.
Understanding the Canadian dating culture
Canada is known for its diversity, wildlife, and politeness. Canadians generally avoid stereotypes and don't take themselves seriously. They are also known for their courtesy and open-mindedness.
Canada as a melting pot
Canada is a melting pot of different languages and traditions. Whether you are in a big city or a rural town, you can likely meet people from all over the world. Canadians value other cultures and traditions and enjoy experiencing them to the fullest—that is why the dating culture in Canada is so diverse, too. Respect towards people of all backgrounds is expected.
Canada is home to French, British, and American Canadians. French and British Canadians are very different from Americans and more similar to European singles in their dating behavior.
Life happens outdoors
Most Canadians appreciate the beautiful nature of their country and try to make the most of good (and bad) weather, so many of your dates might happen in nature.
That is also why you shouldn't worry too much about your appearance. Canadians like to be comfortable, so don't be scared off if your date shows up in sweatpants—maybe you should get some for yourself to make both of you feel comfortable. Flannel is another prevalent fashion option in Canada—and Canadians know how to wear it.
Supporting everything local
Canadians are proud of their country and what it has to offer, and they support everything regional and local—from sports teams (especially hockey) to farmers and local products. When in Canada, some date ideas you can try are going to a bar for local craft beers, or maybe a farmer's market.
LGBTQ+ community
Canada has a vibrant LGBTQ+ community and some of the most progressive LGBT rights in the world. Canada was the fourth country in the world to allow same-sex marriages and is home to some of the most significant LGBT events such as Pride Paradise.
Gay Canadian dating is relatively easy as diversity and equality are taken very seriously. Canada is considered one of the safest places for queer dating and offers a variety of locations and events to meet other gay singles.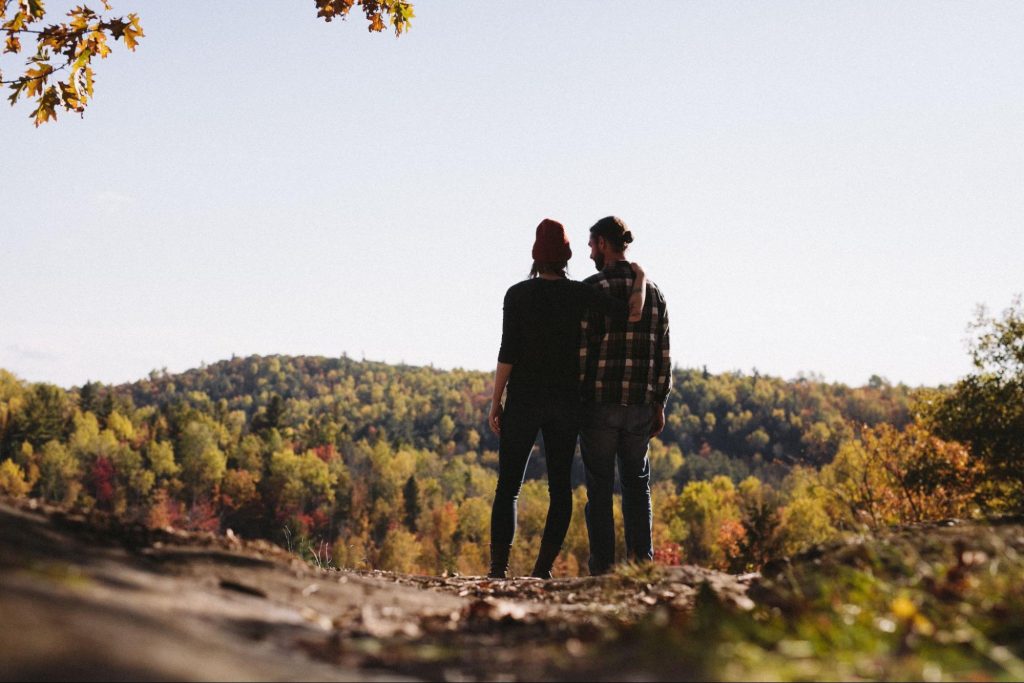 How to meet Canadian singles
The biggest and best cities for singles in Canada are Quebec City, Montreal, Vancouver, Edmonton, Saskatoon, Toronto, and St. John's. Each one has its charm and offers plenty of opportunities to meet new people, such as events, workshops, concerts, etc.
Dating apps are another great option to meet Canadian singles, especially because some Canadians can be quite subtle when it comes to flirting. Starting a conversation online can be easier than in person.
There are various dating apps for men and dating apps for women that help you to find your right match. Apart from the best dating apps in Canada that we listed above, there is a strong MeetUp culture in Canada. Via MeetUp, you can meet people with similar interests as you. This is a great way to meet new people without the pressure of dating.
Etiquette in Canadian dating culture
Many Canadians are looking for mature, long-lasting commitments, and cheating is not prevalent in the culture. Moreover, Canadians are usually straightforward. If they dislike something, they will let you know, politely.
It is unlikely that the person you meet is looking for a Prince/Princess Charming. Canadians are down to earth and looking to connect with someone who shares their values.
Keep in mind that being exclusive is a step that sometimes isn't communicated. If you have been dating a Canadian for a while, there might be a silent agreement of exclusivity. If you don't want that, you should communicate your expectations from the beginning.
4 etiquette tips for dating a Canadian man
Canadian men are gentlemen: they are careful when it comes to physical contact, and sexual harassment is taken very seriously. They also like to take their time to build up trust. It's also quite acceptable to make the first move yourself
You can split the bill: it's perfectly acceptable for a woman to pay for the date, or at the very least, pay her portion. Canadian men want to know that their partner is with them for who they are as a person and not for their wallet
Canadian men are very polite: it can be easy to introduce them to your parents. They most likely can treat you and your family with respect. Just be careful not to show too much affection in public, as some Canadian men prefer to not engage in PDA
Canadian men love hockey: be prepared for some sports talk. He might even appreciate you even more if you know a little something about hockey
4 etiquette tips for dating a Canadian woman
Some Canadian women are attracted to beards: a beard is not seen as a fashion statement, but rather a very practical extra layer that keeps you warm in winter. Men with beards might be considered more pragmatic (and ladies like that)
Canadian women love sports: going to a hockey game is a great way to win her over, especially if you're cheering for the same team
Canadian women are ambitious and independent: they work a lot on their self-development and are professionals in their fields of expertise. They are not afraid to express their opinion and like to maintain their independence
Canadian women like to keep it natural: many Canadians are outdoorsy people. When it comes to appearance, Canadian women tend to prefer the natural look. They do not overuse perfume or makeup and dress casually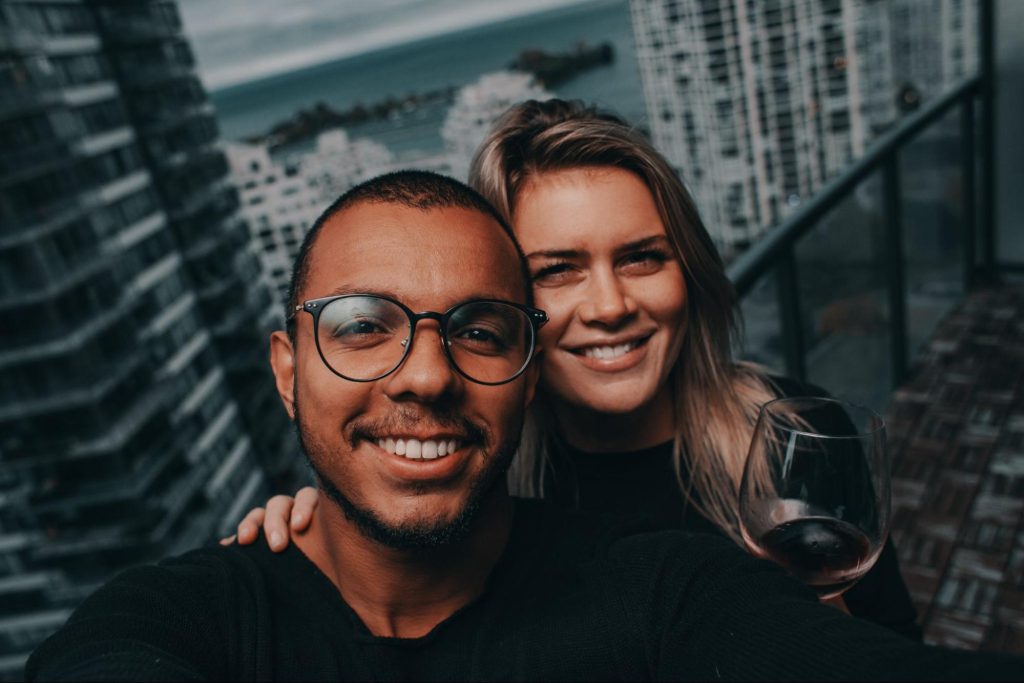 First date ideas when dating a Canadian
First dates are preferably held casually and in public places. Every city has a different charm and offers various dating locations. Vancouver is great for nightlife, British Columbia has charming cafés, and the province of Saskatchewan is best for outdoor activities. Here is a selection of first-date ideas when dating a Canadian:
Bars and nightclubs: although partying might not be their favorite activity, many Canadian singles still enjoy a night out once in a while. Here is a selection of the most popular nightclubs and bars.
Toronto: Hugh's Room, Second City, and Barchef Cocktail Bar
Montreal: Bar Le Lab, Upstairs Jazz Bar and Grill, Cloakroom Bar, and The Coldroom
Quebec City: Discobar Parent Ltee Bar Raval, LeSacrilege, and La Piazz
Outdoor date: Canadians love to be outside, in all types of weather.
Good music: Canada has a great variety of excellent musicians. On your first date, you can go to one of the many concerts of (not yet) famous singers and discover new bands together.
Hockey game: both Canadian men and women love sports and most of them are into hockey, so a hockey game for a first or second date is not a bad idea.
Food: the classic date in a good restaurant also works for Canadians. Keep in mind that Canadians eat early-ish: lunch is usually at noon—sometimes even earlier—and dinner dates might be arranged for 5:00 pm or 6:00 pm. And if you get invited for a snack, then it may probably be Canada's unofficial national dish—Poutine (French fries with cheese and gravy).
Creative fun: Canadians like date ideas that are a bit different. Paint parties, karaoke, theme parks, or ice skating are fun ideas for a first date. Our tip: The PATH in Toronto connects the city above to over 1200 retail stores below and is an exciting option for a first date.
How to act in Canadian dating culture: first date to relationship
Dating
It is socially acceptable for both men and women to ask each other out on a date. It is common for Canadians to date multiple people at once, but as soon as feelings develop, most people commit to just one person.
It can be common for Canadians to begin a relationship as friends before progressing into a romantic relationship. This way, they get a better feel for the other person's character and values. Try to avoid fast-tracked dating and take your time to build the foundation first.
Relationship
Once you are in a relationship, you can enjoy many perks of dating a Canadian. They love the outdoors, so your relationship goals might be connected to fun activities like first-time ice skating together, the first hike together, or the first time camping together.
Canadians love road trips—so be prepared for long weekends relaxing in scenic countryside and bonding over campfires.
If it comes to disagreements, most Canadians can handle it calmly as they are very apologetic and don't mind saying sorry first.
Marriage
Most Canadians are keen on forming a family. Nevertheless, the average Canadian couple may be in a relationship for multiple years and live together before getting married. Marriage happens at a later age but is still highly valued by most Canadians. Both men and women enjoy equal rights and take care of household responsibilities together.
Things to keep in mind for Americans dating a Canadian
When someone enters your personal space, don't forget to use the famous "sorry" You're not apologizing, you're just acknowledging someone else's existence
It might be considered rude if you don't respond to "thank you" with "no problem" or "you're welcome"
Drinking in public places is forbidden. Remember that when you are packing for a picnic in the park
Arrive early for your date, as punctuality is considered a very important sign of respect
Avoid comparing Canada to the U.S. and vice versa
Be careful when buying flowers for your date. White lilies are sometimes associated with funerals, while red roses are reserved for romantic occasions
When dining in a restaurant, you are expected to tip a minimum of 15 % of the total price of the bill. Failing to tip or under-tipping is considered rude
FAQs
What is the dating culture in Canada?
In the Canadian dating culture, it is common for Canadians to date multiple people at once, but at the same time, it is expected that as soon as feelings develop, they come exclusive. Canadians like to take the time to get to know each other. 
How easy is it to date in Canada?
Canadians are known to be very polite, friendly, and laid back. They are open-minded and love to get to know people from different cultures, traditions, religions, and orientations. For those reasons, it is easy to meet new people in Canada and start dating, especially if you use one of the best dating apps in Canada. If you get rejected, it may be a very polite experience.
Where are most single men in Canada?
The best cities for singles in Canada are Quebec—with the most single men—as well as  Toronto, Mississauga, Montreal, Vancouver, Hamilton, Ottawa, and Calgary. 
Our final thoughts
Canadian dating culture is rooted in honesty, kindness, and trust. Canadians are known to be very polite, kind, and laid back. They love sports, live a healthy lifestyle, and prefer being outdoors on a first date. The major cities in Canada are perfect for meeting singles, and online dating is becoming more and more popular for connecting to like-minded people.
If you want to date a Canadian, keep the dating etiquette and culture in mind. But remember: the Canadian you date is not a culture, but an individual.
Learn more about the best Canadian dating sites and start flirting today with one of the best-ranked online dating apps!
Dating culture guides
Find out more about what dating people from different cultures is like: