Discover the Best Cuban Dating App and Cuban Dating Tips: Updated 2023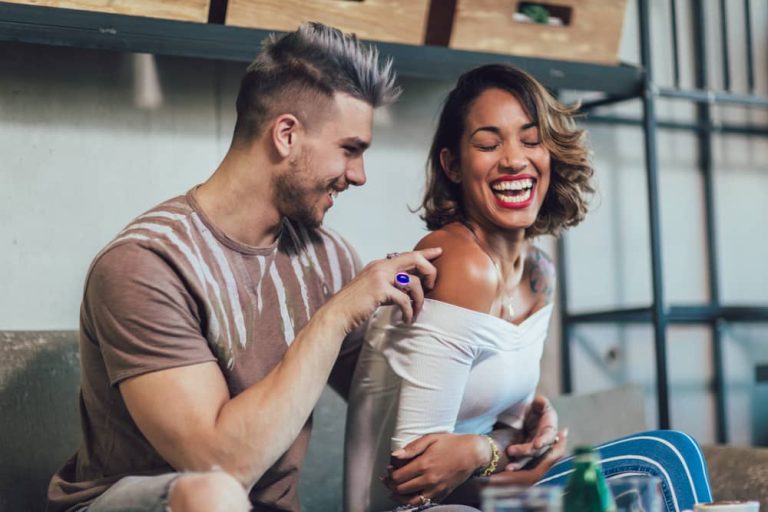 If you want to start dating a Cuban, you might find the culture fascinating. Since the country has only recently opened up to foreigners, it largely remains a mystery to most. We share popular Cuban dating customs, so you can see beyond the cigars and vintage cars.
The easiest way to meet a Cuban person is using a Cuban dating app. There are plenty of Cuban dating sites to choose from, and we list our favorites below.
Best Cuban dating apps and sites
Take a look at our list of the best Cuban dating sites and apps to choose the best Cuban dating app or site for you.
1. Tinder
Tinder might be the most popular dating app in the world, making it a great Cuban dating app. You can set your location to Cuba to make sure you receive Cuban matches.
2. LatinAmericanCupid
If you want to increase your chances of coming across a Cuban match, a good option for a Cuban dating app can be LatinAmericanCupid. The site focuses on singles who either live in Latin America or are of Latin American descent.
3. Zoosk
Zoosk has become an increasingly popular dating site in Cuba. It encourages more serious relationships, but you can also find casual dates on the platform. The diversity the site offers makes it a great choice for a Cuban dating app.
Disclaimer: This article in no way aims to perpetuate stereotypes or prejudices towards those from a specific culture. Use this guide for general insights into the Cuban dating culture, while keeping in mind that not all Cuban people follow the same attitudes or behaviors.
Understanding the Cuban dating culture
There's a lot to discover about the Cuban dating culture: people from this island nation are often charming, fun, and passionate, and their energy and enthusiasm for life spill over into the dating scene.
Often charming, many Cubans love to flirt, although it's usually harmless fun. If you end up dating a Cuban person, it's likely to be intimate and exciting. However, exclusivity isn't typically implied when you start dating, so you may need to initiate a conversation about it.
Much as with all relationships, having fun sometimes comes with disagreements too, especially since many Cubans can be outspoken and may let you know if they're unhappy. Physical affection is largely embraced throughout the island, and you can find couples kissing, hugging, and glued together everywhere.
Although fun and modern, the Cuban dating scene retains Pedir la entrada—one of the Cuban dating traditions. This is where the woman introduces the man to her parents, asking for permission to date him.
Women are usually loving and affectionate, expecting the same back. They don't usually play hard to get and might approach a man with confidence and express their interest in him first.
Men are generally passionate and caring. They also retain strong ties with their families. While many Cuban men want their own family, they might often wait as long as they can to enjoy their last bout of independence. Cheating is often accepted and seen as inevitable.
The women generally stay at home while the man is the breadwinner. It's common for women to expect grandparents to be involved in their children's upbringing.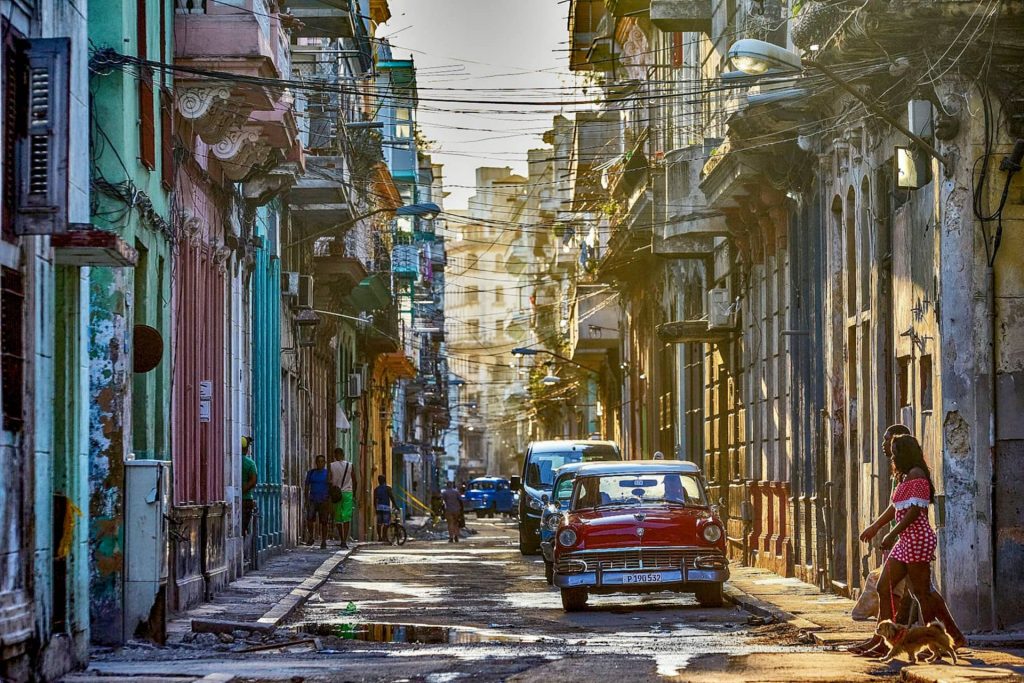 Cuban dating etiquette
When dating Cuban ladies or men, you can follow these guidelines to make the best impression.
Etiquette for dating a Cuban man
If you feel comfortable, you can opt to wear something that shows off your body
Most Cuban men love a good debate, so you can brush up on some interesting world issues or taboo subjects to get your conversations going
Etiquette for dating a Cuban woman
Make sure to compliment your date regularly
Try to exude confidence and positivity, both of which are attributes that attract many Cuban women
First date ideas when dating a Cuban person
Now that you know a lot more about the Cuban dating culture and etiquette, and you've hopefully signed up for a Cuban dating app, it's time to plan your first date. Here are some common first date ideas in Cuba:
Go dancing: just about every first date in Cuba starts or ends with dancing. Whether it's salsa, mambo, or any other style, dancing the night away is always a great date idea
Get dinner and drinks: going out for drinks or a meal can also work, but don't opt for anything too pretentious, so you can go dancing after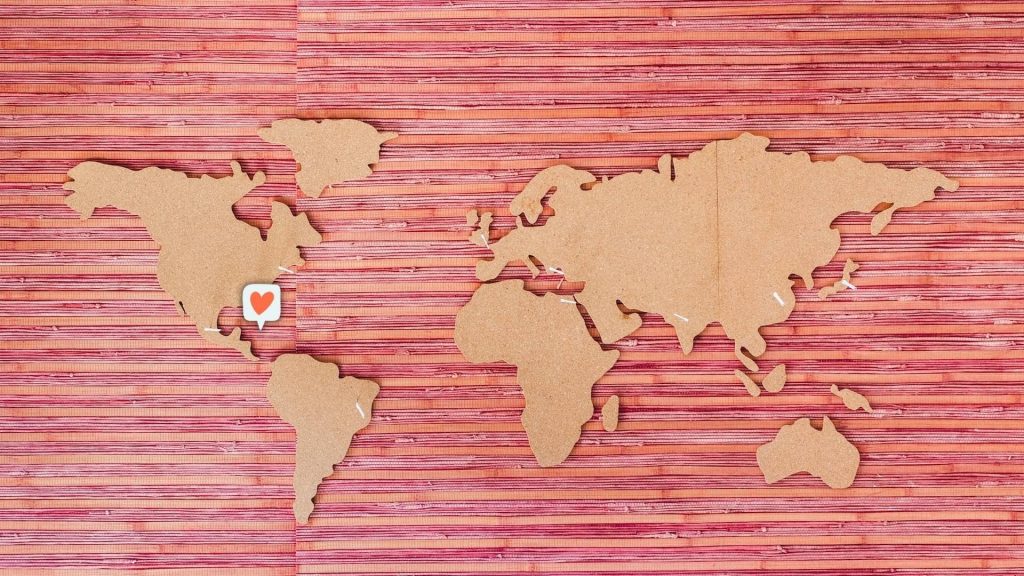 How to act during the courtship period
Cubans love affection and aren't afraid to show it, so your date might be open to physical contact from day one.
If you're dating a Cuban man, you might notice that his whole family is involved. He may ask you to dress up and give you tips on how to impress his parents. If this is the case, it means he really cares about your future together.
As your relationship becomes more serious, your date may talk about moving in together. It's common to cohabitate quite early on in a relationship—even within a few months—as a step before marriage.
Tips for Americans dating a Cuban person
If you've met someone on a Cuban dating app and they live in Cuba, you might want to visit them as the relationship progresses. Keep in mind that it's illegal for a foreigner to stay the night at a Cuban's house—the only way around this is to have documentation approving it or be married to them.
However, you are allowed to stay overnight together in a hotel, without the appropriate documentation.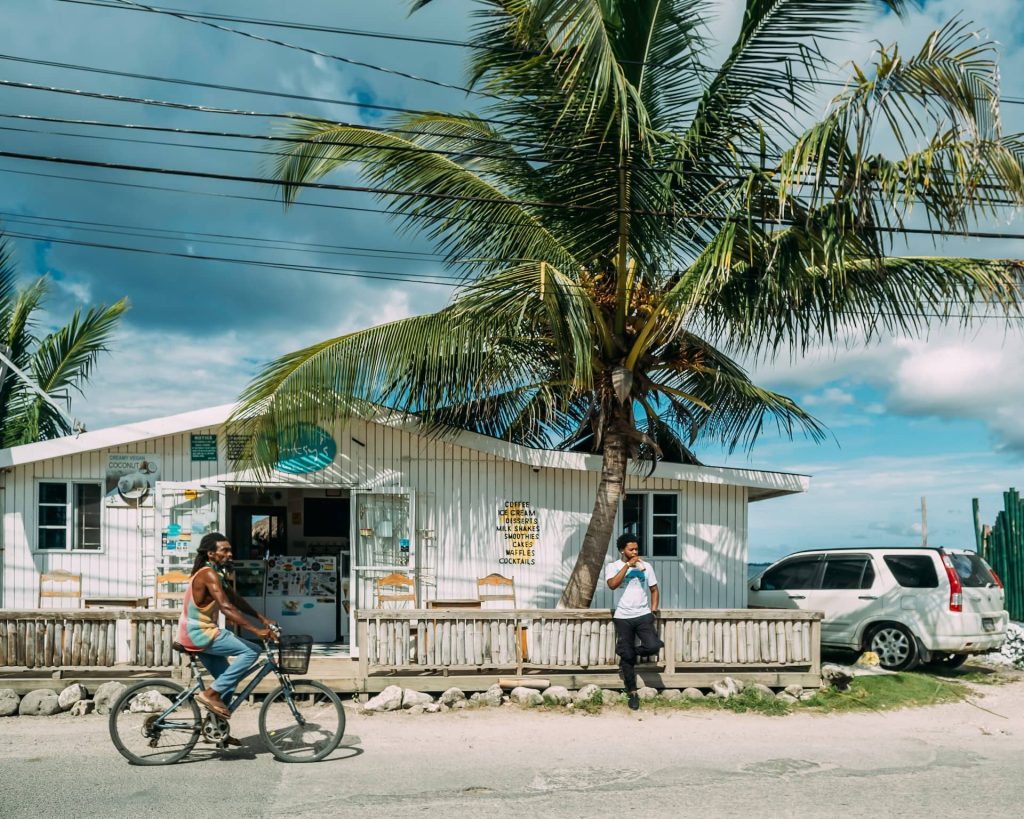 FAQs
Is an age gap a problem for Cuban women?
Age doesn't matter to most Cuban women. Many women are attracted to men who are caring and responsible. If women are looking for a long-term partner, older men may be more appealing for these reasons, especially if they are stable.
If an age gap is a concern for you, you can opt for a Cuban dating app that has filtering options according to age.
Does Tinder work in Cuba?
Tinder does work in Cuba if you use a virtual private network (VPN). However, not many Cubans use Tinder. If you want to join a Cuban dating app, some options include Cubacitas, Piropazo, SinglesAroundMe™ Cuba, and Brilic.
How can I marry a Cuban man or woman?
If you plan on marrying a Cuban in the U.S., your partner may need to provide a birth certificate and a Certificate of Single Status to attest that they are single. They also need to obtain a K-1 visa before traveling to the U.S.
Our final thoughts
Dating Cuban men or women can certainly be a unique and enthralling experience. If you're after passion and fun, then it could be a great option for you.
Does the idea of joining a Cuban dating app entice you? Choose one from our list above, then follow our guides on creating impressive dating profiles, including tips on picking that all-important photo.
Dating culture guides
Find out more about what dating people from different cultures is like: