Best Brazilian Dating Sites & Apps in 2023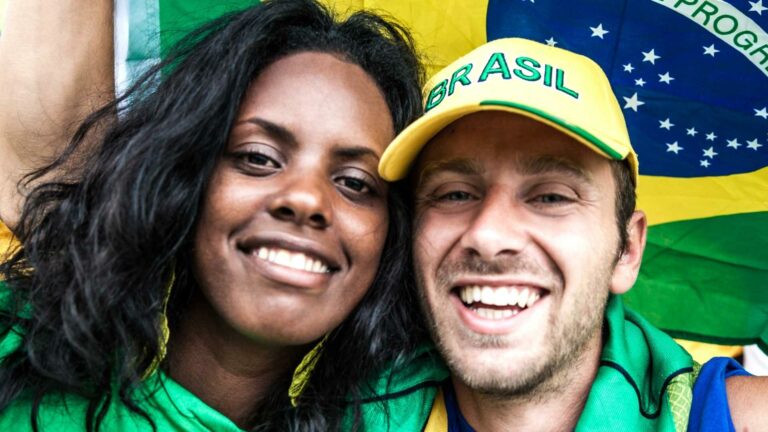 Brazilian men and women are known for their beauty, but there's a lot more than meets the eye in Brazilian dating culture. Brazilian singles generally view dating as a fun part of life, and do not necessarily take romance too seriously.
Still, there are some key things to know when dating a Brazilian woman or man. Read on to learn how Brazilian dating culture works, from using Brazilian dating apps to developing a serious relationship.
Disclaimer: This article in no way aims to perpetuate stereotypes or prejudices towards those from a specific culture. Use this guide for general insights on Brazilian dating culture, while keeping in mind that not all Brazilian people follow the same attitudes or behaviors.
These are some of the leading dating apps in the match-making market. Sign-up today for free:
Understanding Brazilian Dating Culture
Brazilian dating culture is full of fun and fiery passion, with many Brazilian men and women viewing romance and relationships somewhat loosely.
Flirting is practically a sport for many Brazilian people. Singles may strike up a conversation to pursue a relationship or just as a form of entertainment. But because flirting is so common, it's best to add your own spin on one-liners and charming gestures to stand out from the crowd.
While men usually approach women, both genders are known to be outgoing and friendly in Brazilian culture, and it wouldn't be taboo for women to make the first move.

In fact, there are few taboos or strict rules when it comes to Brazilian dating culture. Many Brazilian people date without high expectations, instead just going with the flow and seeing what unfolds.

Most Brazilians do eventually settle down, getting married in their late 20s or 30s. But for many on the dating scene, marriage is something that happens naturally after years of getting to know each other, rather than being the sole purpose of dating.
Dos and Don'ts When Dating Brazilian Singles
While there aren't many rules when it comes to Brazilian dating culture, there are a few basic do's and don'ts to follow if you want to leave a positive impression on your Brazilian crush.
Do's
Do split the bill. Some Brazilian men may prefer to pay for dates, but splitting costs is generally the norm.
Do embrace physical affection. Many Brazilians aren't shy when it comes to touching, kissing, and PDA.
Do give sincere compliments when flirting, and be original when approaching a Brazilian man or woman.
Do put effort into your personal hygiene. A stereotype about Brazilians that checks out is that they care deeply about hygiene. Studies show that most Brazilian people shower twice a day. Make sure to freshen up before your date!
Don'ts
Don't plan dates far in advance. Many Brazilian people enjoy spontaneity, and dates are often arranged last minute.
Don't be on time, unless you're okay with waiting for your Brazilian partner. It's typical to run 10 or 20 minutes late in Brazilian culture.
Don't be sexually aggressive when flirting. Brazilian dating culture is known for its openness towards sexuality, but that doesn't mean you should approach a partner in a vulgar or imposing manner. Above all else, lead with respect.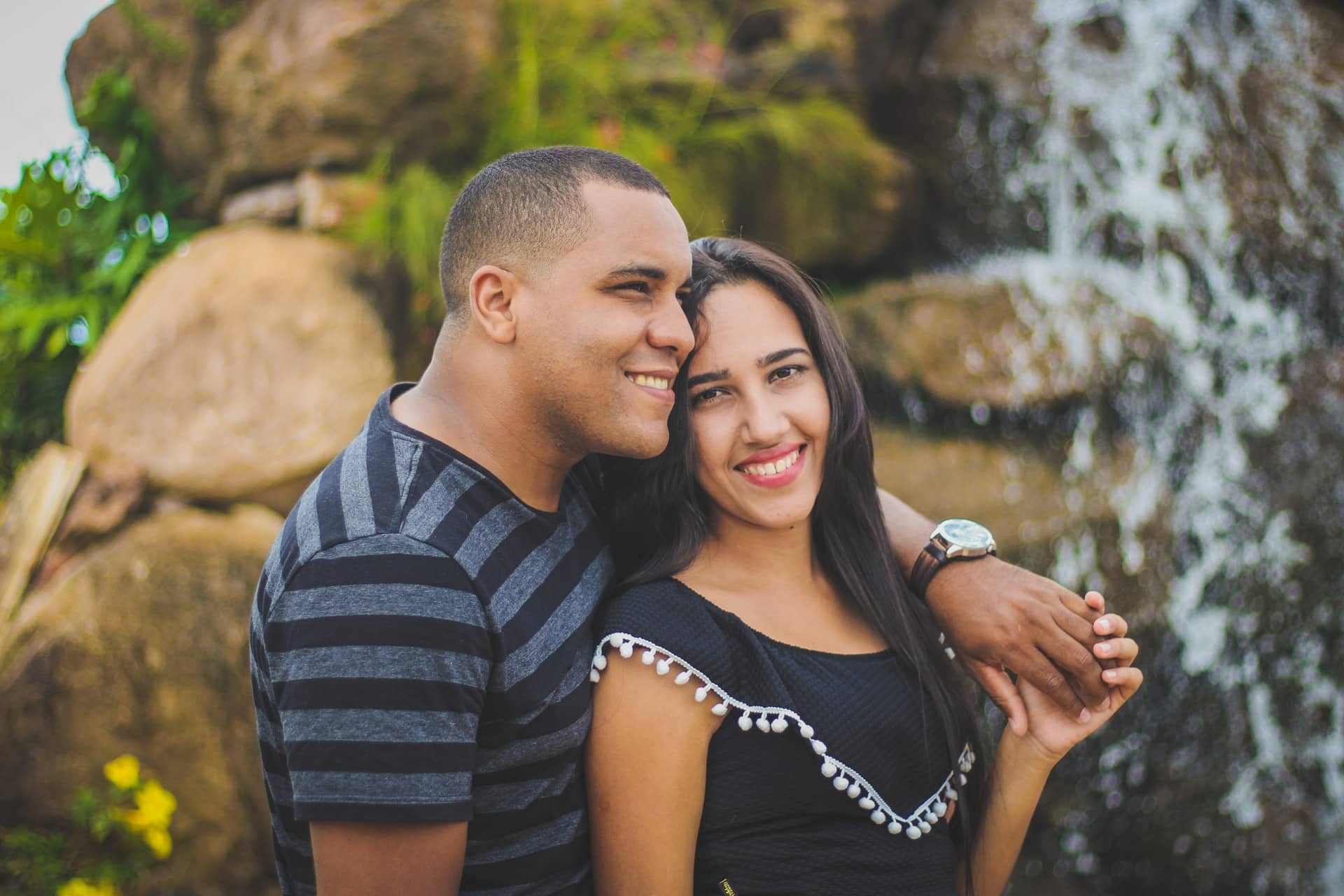 First Date Ideas When Dating a Brazilian Man or Woman
Many Brazilian people don't generally expect a thoroughly planned first date. Improvisation and a sense of adventure are ideal for most Brazilian men and women.
Still, there are a few first date ideas that are tried and tested:
Chatting over coffee in a comfortable cafe
Sharing drinks and snacks at a stylish bar
Enjoying a fancy dinner at an upscale restaurant
Attending a concert, festival, or other vibrant events
Inviting a date to your house for a homemade meal
Depending on the couple, a date could be a private affair or part of a group outing. Many Brazilian people love attending parties and dancing the night away, so going to festivals and other large events together is common.
Fun Fling or Real Romance? Relationship Statuses in Brazilian Dating Culture
Brazilian dating culture is known for being flexible and fun, but this might cause confusion if you're from a much different background. The lack of rules and clear expectations can make it hard to determine your relationship status.
Early in the dating process, you might experience:
Physical intimacy (including kissing, touching, and sex—sometimes as soon as the first date)
Going on last-minute dates together
Being called "boyfriend" or "girlfriend"
Meeting your dating partner's immediate family
In some cultures, like American culture, these experiences can seem like mixed signals. On one hand, dates are unplanned and may end in the bedroom. On the other hand, you're being treated like a serious romantic partner.
In Brazilian dating culture, the experiences listed above could occur in either casual or serious relationships. Even being referred to as "boyfriend" or "girlfriend" may sometimes be used flirtatiously, with no intention of actually forming a serious relationship.
So how can you determine your real relationship status with a Brazilian man or woman?
For one, if they try to consistently arrange dates and keep in touch, they might see you as more than just a fling. Following up quickly after each date is often a sign they truly value you and the connection you share.
They may also try to show you off, both on dates and online (such as posting photos of the two of you on social media).
It's also common for Brazilian people to openly discuss their relationship status early on in dating. If you haven't defined your relationship after a few weeks of dating, communicate with your Brazilian partner to find out what their intentions are.
Tips for Using Brazilian Dating Apps
Brazil is one of the top countries in the world for dating app usage. Many Brazilian people are familiar with a range of online dating services, from hookup sites to serious dating apps.
And with 8% of the Brazilian population identifying as LGBTQ+, there are plenty of Brazilian dating apps catering to LGBT and queer singles.
Choose the type of dating app that fits your goals, such as finding a casual partner or long-term lover. Then, break the ice with an upbeat message.
Many Brazilian people love having a fun, playful approach when dating, so send a clever joke or friendly compliment.
However, don't expect your Brazilian matches to fall in love with you right away just from your profile. They might be chatting with a handful (or even dozens) of others as they weigh their options.
Set yourself apart by being honest and upfront—no need to be shy or move slowly when getting to know Brazilian men and women.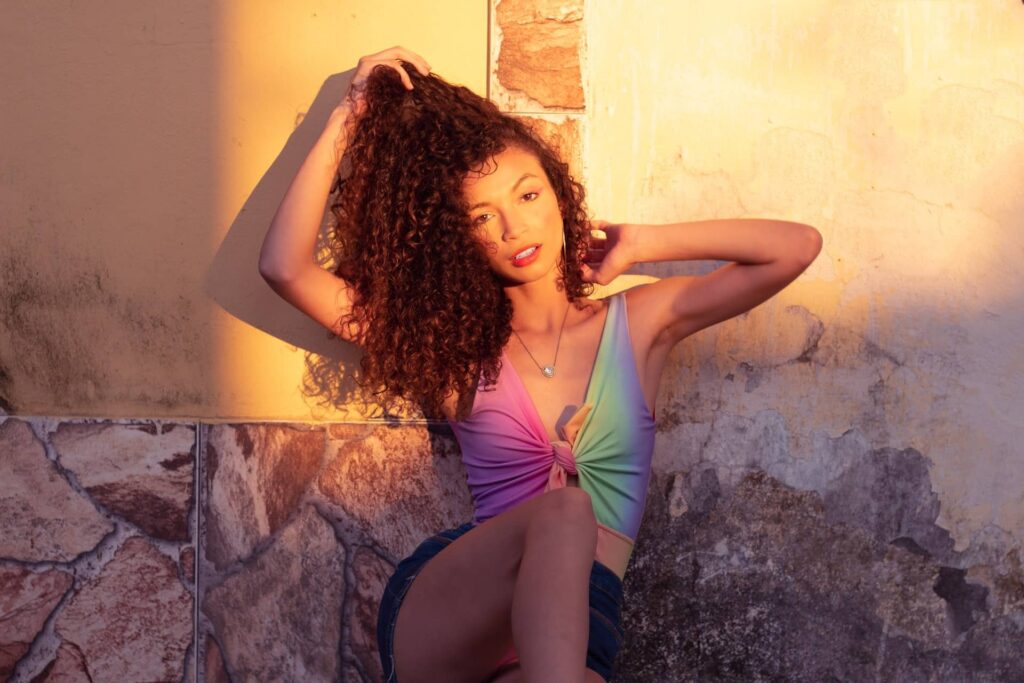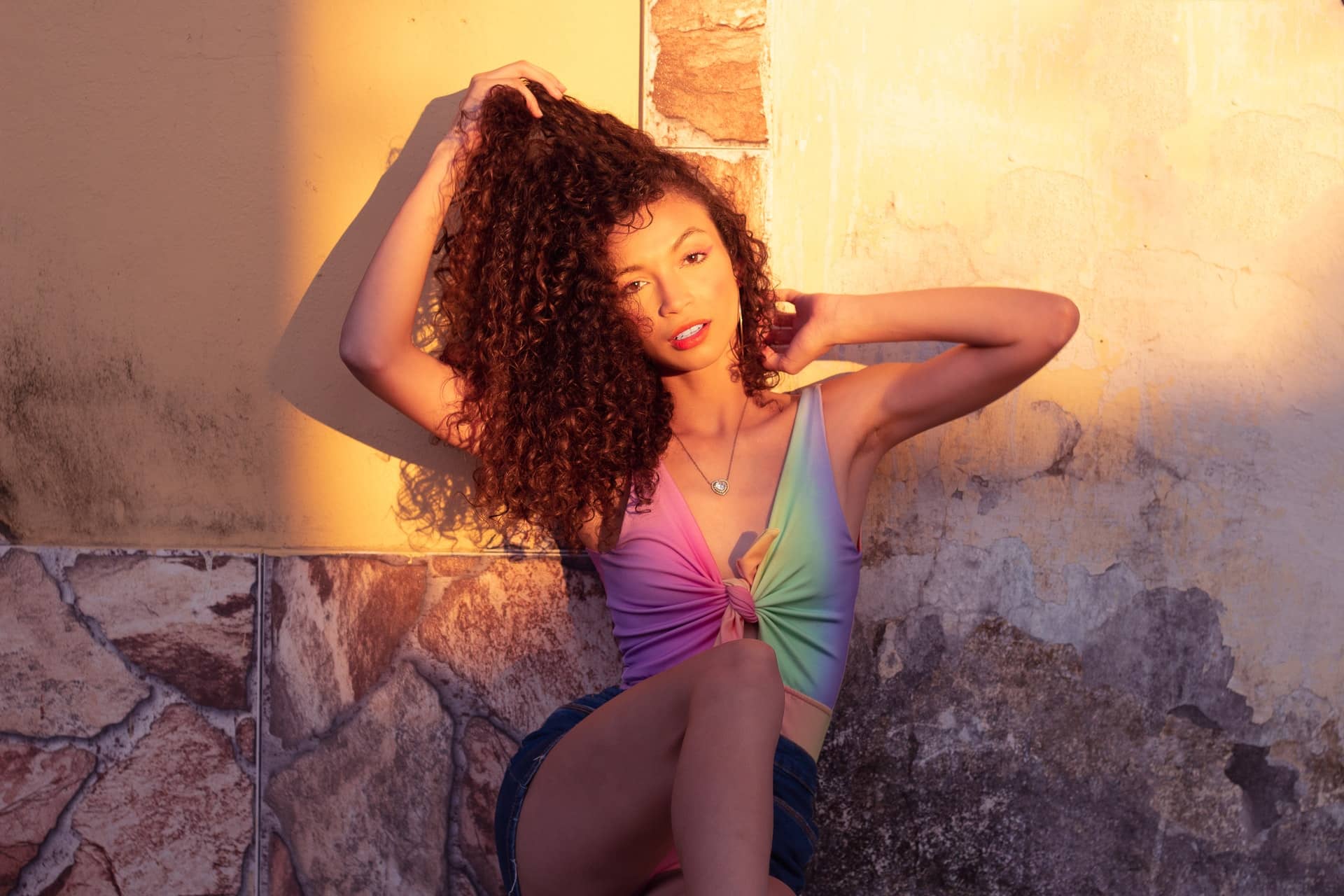 Things to Know When Dating a Brazilian Woman or Man
Brazilian dating culture is relatively open and offers a variety of romantic opportunities, from passionate one-night stands to deep love. You may find a Brazilian partner who has similar relationship and dating goals to yours.
Still, some cultural differences may come as a shock when dating a Brazilian man or woman. And common stereotypes and misconceptions may get in the way of you truly getting to know your partner.
Here are some things to keep in mind when dating a Brazilian person.
Some Brazilian people prefer to follow traditional gender roles, with men leading and women taking on a submissive role. This can vary depending on the person, as well as the community they grew up in, so discuss with your partner their expectations for gender norms and roles.
Many Brazilian men and women are very close to their families, even living with their parents well into their twenties. Expect that your Brazilian partner's family will be a mainstay in their life.
You may also be introduced to a Brazilian partner's family very early on in courtship. These meetings are typically relaxed, so don't worry too much about being overly polite or formal.
Some Brazilian people are known to be possessive of their romantic partners. They may want to receive updates on your whereabouts or who you're spending time with.
The "Latin lover" stereotype may be true for some passionate Brazilians, but it isn't always accurate. Just like in any culture, some defy stereotypes, following a dating style all their own.
Another stereotype is that all Brazilians have supermodel-esque features and curvy bodies (especially for women). While Brazil is full of beautiful people, many Brazilian men and women want to be pursued for more than their superficial qualities. Leave a good impression by recognizing a date's character and personality, not just their looks.
FAQs
What's attractive to Brazilian people?
What's attractive to each Brazilian person may vary, but Brazilian culture tends to value confidence. Instead of worrying about fitting a Brazilian ideal, show confidence in being yourself.
Is it common to date a lot of people in Brazilian dating culture?
Throughout their lifetimes, many Brazilians do date several people, partially because it's common to begin dating early in Brazilian culture. Some may also play the field, preferring to keep their options open.
However, once Brazilians are in a committed relationship, they usually focus on remaining loyal to their partner. Studies show that even though Brazilian people are stereotyped as cheaters, they tend to have affairs at a similar (or even lower) rate compared to Americans.
How do you meet Brazilian singles in the U.S.?
The best way to meet Brazilian men and women in the U.S. is through dating sites and apps. Apps that allow you to search by ethnicity or nationality make it easy to find Brazilian singles nearby.
Is hooking up treated casually in Brazilian culture?
While sexual encounters may be less taboo in Brazilian culture than in some other countries, not everyone treats hookups casually. Some prefer to hook up before becoming exclusive, while others hook up for fun.
Overall, Brazilian dating culture is open to hookups, but personal preferences (including how quickly to become intimate) vary.
Brazilian Dating Culture: Our Final Thoughts
Brazilian dating culture oozes passion and fun, and the spontaneous way of life that many Brazilian people follow will surely keep you on your toes.
No matter what kind of relationship you're interested in, you can find like-minded Brazilian singles online. Check out our recommendations for the best Latin dating apps to start connecting with Brazilian men and women!
Dating culture guides
Find out more about what dating people from different cultures is like: