Discover the Best Asian American Dating Sites and Dating Tips: Updated 2023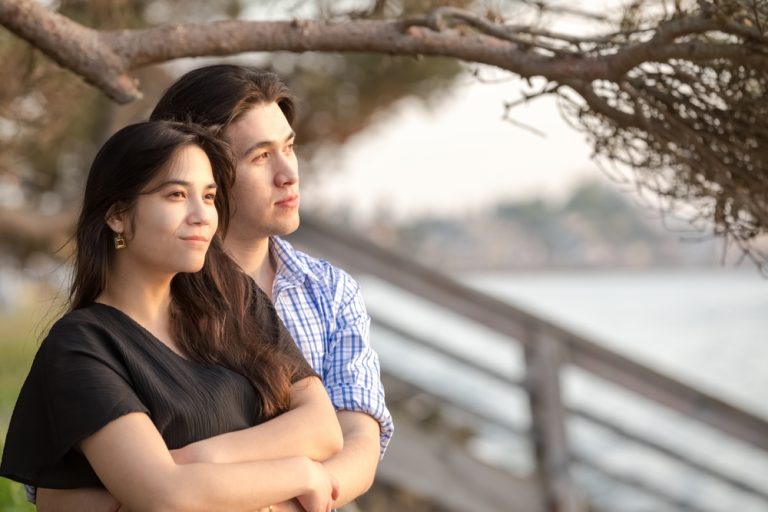 With 48 countries in Asia, defining a single Asian American dating culture just isn't possible. In the U.S., the most popular Asian groups are Chinese, Taiwanese, Korean, Japanese, Filipino, Vietnamese, and Indian.
Despite this diversity, there are some general guidelines for dating an American Asian woman or man that still apply. Read on to find out some Asian American dating tips and the best Asian American dating sites to begin your next dating adventure on the right foot.
What are the best Asian American dating sites and apps?
These are the best Asian American dating sites and apps to get you started on your next dating adventure.
1. AsiaMe
AsiaMe is an exclusive dating service designed to help members connect with Asian singles. Its popularity among the Asian community makes it one of the best Asian American dating sites.
2. Tinder
Tinder might be the most popular dating app in the world. The app's many members come from a variety of backgrounds, improving your chances of meeting Asian American people.
3. EliteSingles
Many Asian Americans may appreciate having an education, making EliteSingles a great option for Asian American dating sites. If you're looking for a serious relationship with a highly-educated person, this is the way to go.
Disclaimer: This article in no way aims to perpetuate stereotypes or prejudices towards those from a specific culture. Use this guide for general insights into the Asian American dating culture, while keeping in mind that not all Asian American people follow the same attitudes or behaviors.
Understanding the Asian American dating culture
To better understand your date, it might be helpful to appreciate the dating scene as an Asian American person, in which case women may feel fetishized, and men may feel left out of the dating scene.
If we focus on the most prevalent similarities across multiple Asian American cultures, it may be the case that they've been raised in a more conservative environment at home. To what degree this extends depends largely on how long the family has been in the United States.
This means that your date's dating life might be be influenced by their parents. Some Asian American parents believe that dating only leads to marriage, and in these cases, their children start dating at a later age—when they feel ready to settle down.
If you're dating an American Asian woman or man in this situation, they may appear shy, given their lack of experience with dating. But whatever your first Asian American dating experience is like, finding out more about your date's upbringing and views can help.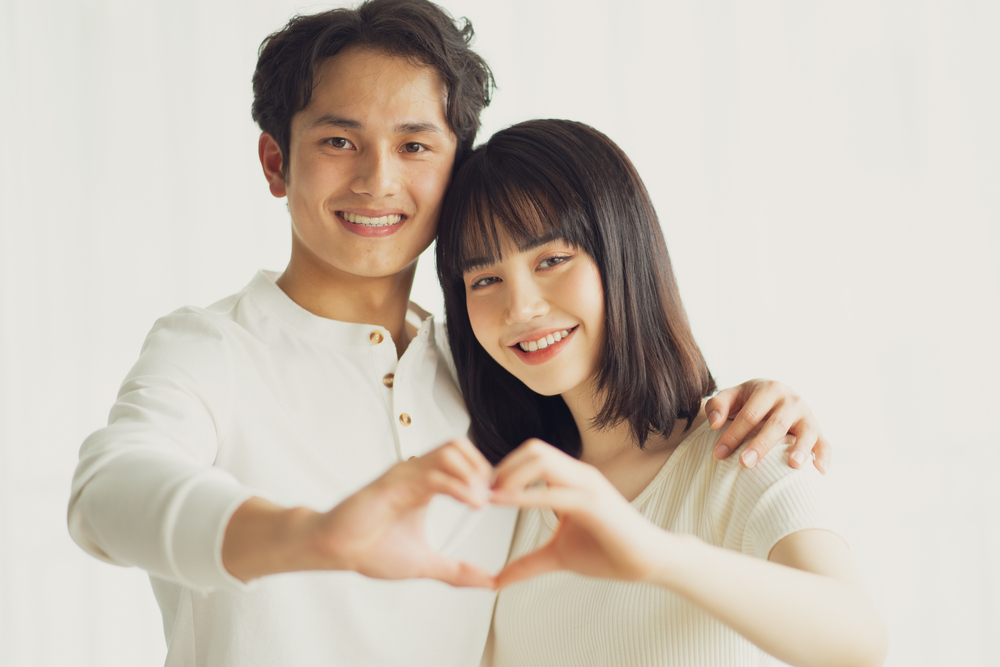 Asian American dating etiquette
To give you the best possible Asian American dating experience from the start, here are some guidelines that can help.
Etiquette for dating an American Asian man
Many Asian American men expect to pay for everything on a date. However, if you want to pay for at least part of it, most won't be offended
A lot of Asian American men put effort into their appearance and make sure they look tidy. They may appreciate it if you do the same, but there's usually no need to go over the top with makeup. Instead, opt for a more natural look
Etiquette for dating an American Asian woman
Asian American women are likely to appreciate good manners. While she may not expect every door to be opened for her, being polite in the way you talk and behave towards her and others may usually be noticed
Many Asian American women appreciate intelligence, work ethic, and a witty sense of humor
First date ideas when dating an Asian American person
Now that you're all caught up on Asian American dating culture, it may be time to sign up for some Asian American dating sites and plan your first date. Here are some first-date ideas to help you out.
Food is usually a focal point when it comes to a first date in the Asian American dating culture. This could be a lunch or dinner somewhere but it doesn't have to be glitzy, just of good quality
A date revolving around fun activities can also go down well; for instance, you can go mini-golfing or attend a local fair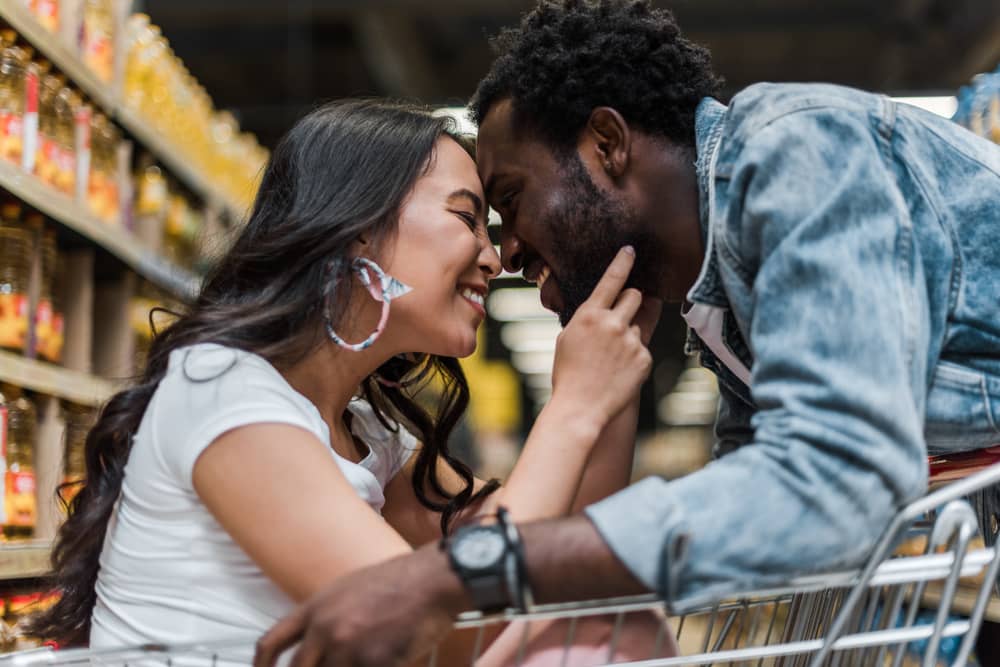 How to act during the courtship period
Depending on your date's culture, it may be best to assume a slow approach; many Asian Americans may not be used to lots of drama or passion. Dating is often a calm affair to assess if your individual needs and desires align.
On your first few dates, make sure you ask plenty of questions about your date's family, childhood, current study or work situation, and life goals. There's no need to delve into heavy topics unless they raise them. Most want to feel comfortable on dates and just enjoy them.
Physical contact may happen slowly too. Play it by ear with your date, and gauge their response by holding hands while you're out, or hugging them at the end of a date.
Many people in the Asian American community consider they're exclusive after about five dates, whether or not it's been discussed. Depending on how open they are with their family, you may progress to meeting the family at this stage. This is usually a sign that you're in a serious relationship.
FAQs
Where can I find Asian Americans to date?
The easiest and fastest place to find a date is on Asian American dating sites and apps since you can have access to more options on an app than on one night out. You can choose from the profiles that appeal to you, connect with them, and hopefully score a date or two!
All of the sites we recommended above could move you a step closer to your dream date.
How can I meet Asian American girls in person?
While the best place to meet Asian American girls is on Asian American dating sites, it is still possible to meet people in person. You can check out local, or community-based clubs or activities to meet people with similar interests to you. 
How can you tell if an Asian American woman likes you?
If an Asian American woman likes someone, she will often make more eye contact, ask lots of questions about you, and perhaps talk in a higher pitch.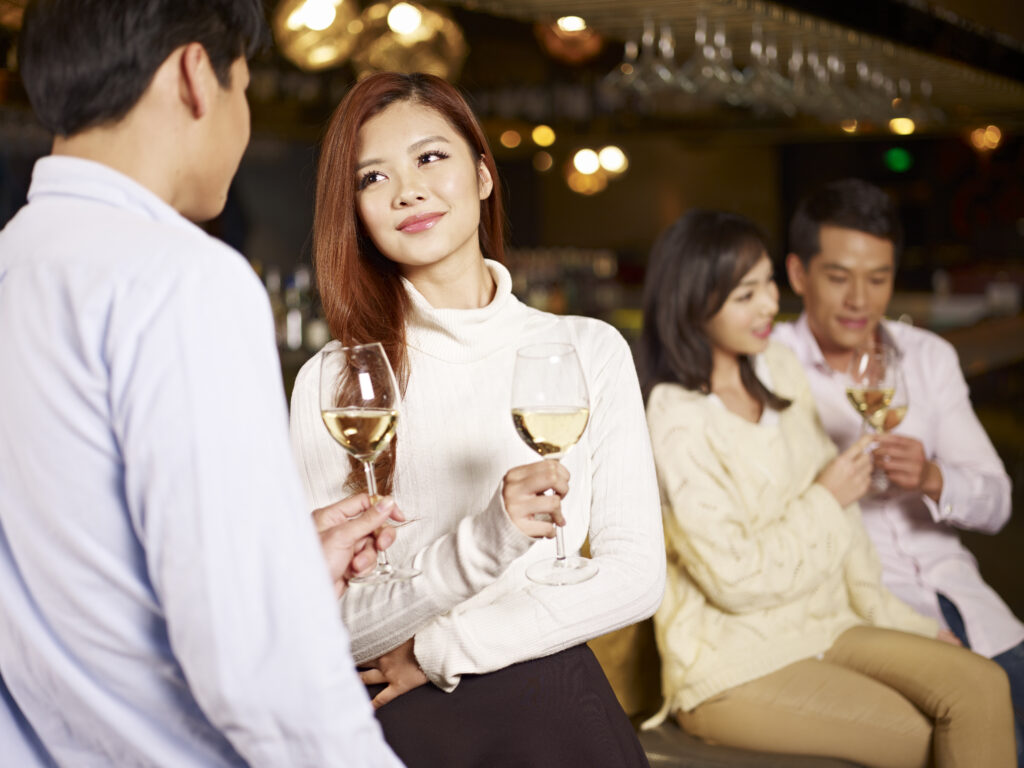 Our final thoughts
Even though you now know a lot about the Asian American dating culture, when you find yourself a date on Asian American dating sites, you'll have even more exploring to do, and we hope you have a great time in the process.
Keep in mind that understanding your date's background can help you win them over and lead to a blossoming relationship. If you can't wait to begin this new journey, we recommend reading our guide on Asian dating conventions across different cultures as your next step.
Dating culture guides
Find out more about what dating people from different cultures is like: