Discover the Peruvian Dating Culture and Best Peru Dating Site for You (2023)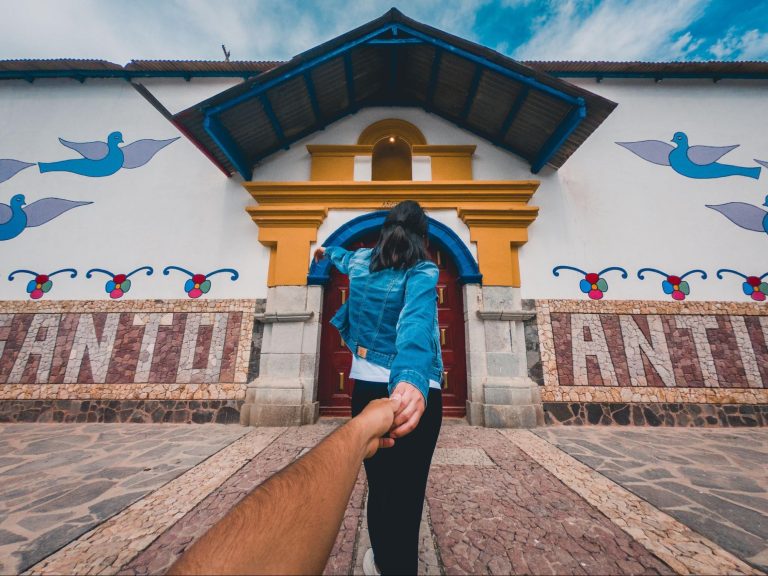 Peru is the third largest country in South America next to Brazil and Argentina and inhabits more than 33.5 people—many of them are single and looking for a potential partner. Keep on reading to learn about dating in Peru and the Peruvian dating culture.
Disclaimer: This article in no way aims to perpetuate stereotypes or prejudices towards those from a specific culture. Use this guide for general insights into the Peruvian dating culture, while keeping in mind that not all Peruvian people follow the same attitudes or behaviors.
Best Peru dating site
Most Peruvian singles use a Peru dating site to meet other singles from all over the world. Popular dating apps in Peru are Badoo, SweetMeet, Maybe You, iHappy, and Bumble.
These are our recommendations for dating apps to find the Peru dating site that fits your needs. Sign up today:
1. Badoo
One of the largest dating platforms in the world, Badoo is a great option to find both casual and serious relationships. If you're in Peru, you can use Badoo's unique "people nearby" option to find your Peruvian match and join the Peruvian dating culture.
2. Bumble
Although men may still take the lead in the Peruvian dating culture, many Peruvian people appreciate gender equality. Bumble is a great choice for a Peruvian dating app since it encourages women to make the first move.
3. LatinAmericanCupid
If you are interested in the Peruvian dating culture, a good option for Peruvian dating sites can be LatinAmericanCupid. The site focuses on singles who either live in Latin America or are of Latin American descent.
Understanding the Peruvian dating culture
The Peruvian culture is a mix of Hispanic and traditional culture, which is also mirrored in the dating culture. Peruvian dating culture is a combination of modern, liberal values and traditional, conservative values.
Traditional gender roles
Traditional gender roles still prevail in the Peruvian dating culture. Machismo is a significant problem in Peru. For example, many women get paid much less than men, and women's roles are to take care of the children and the home. But the old gender standards are starting to become obsolete.
Women are becoming more involved in both economics and politics. However, there are still a lot of women who accept that a man is the dominant one in a relationship.
Long-term commitment over casual fun
Peruvian singles tend to prefer serious dating over casual fun. The casual Peruvian dating culture does exist, but most Peruvian singles are looking for true love and deep commitment, and hope for a relationship that will turn into a marriage.
Faith and loyalty
According to Statistica, most Peruvians are religious, with catholicism being the predominant religion. That influences the Peruvian dating culture directly because most Peruvian singles value faith, loyalty, and honesty in a relationship. In Peruvian society, cheating and divorce are not accepted and the divorce rate is much lower than in other countries. 
Romanticism
Most Peruvians are incredibly romantic. The stereotype of the passionate Latino or Latina might not be so far from the truth. Just like Brazilian or Argentinian singles, most Peruvians are considered to be very lovely and appreciative of little gifts, compliments, and shows of affection. Until this day, the old-school way of courting a woman is still very common.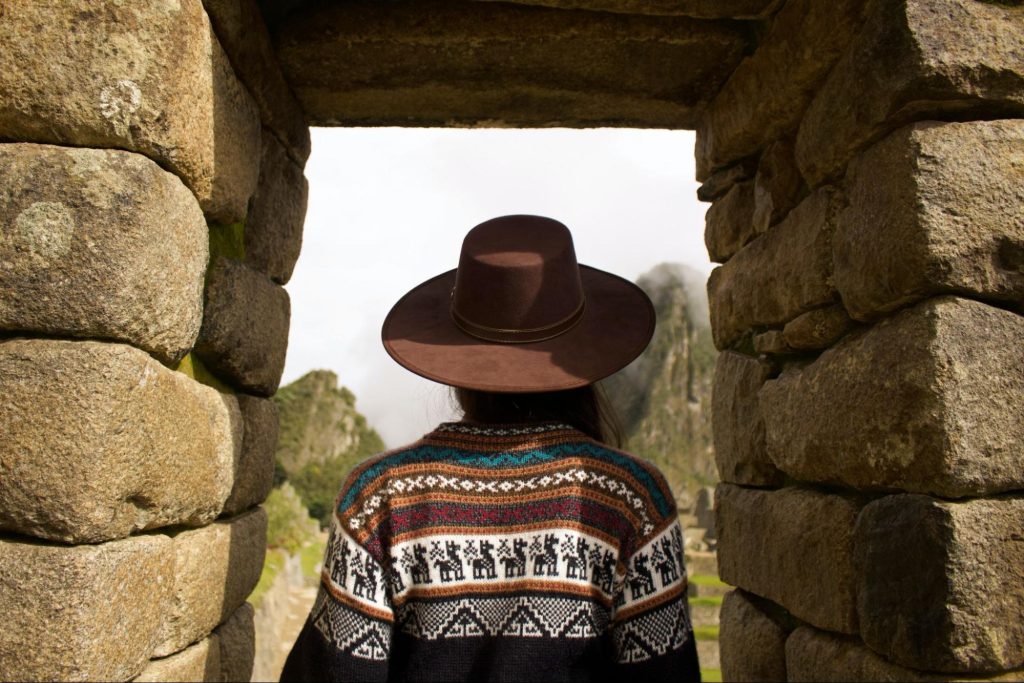 How to meet Peruvian singles
Online dating
In the developing, modern Peruvian dating culture, the easiest way to meet Peruvian singles is to use dating apps. Dating apps and sites offer a wide range of options, and allow you to choose your future date based on your specific criteria.
Best cities for singles
The best cities to meet Peruvian singles are Lima, Arequipa, and Trujillo. Each city has its own charm:
Lima: The biggest city and capital of Peru is home to the best hotels, beaches, and entertainment spots in the country. More people are likely to speak English and you might find fewer "traditional" singles here. Some of the best places for meeting a Peruvian single are Larcomar, Malecon Boardwalk, and Miraflores beach.
Arequipa: With a population of over 1 million people, you might have good chances of meeting Peruvian singles in bars, shopping centers, theaters, on the beach, or in parks. Recommendable places for singles are Real Plaza, Parque Lambramani, Mall Aventura Plaza, and Mercado San Camilo.
Trujillo: The third-biggest city in Peru also offers plenty of destinations for singles. Some of the best nightlife locations are Ama Disco Lounge, Discoteca Camaleon, and Mansion Beach Club.
Dating etiquette in Peruvian dating culture
Men are usually the ones to make the first move in the Peruvian dating culture. They also tend to be the ones that put more effort into being romantic. Find out more below.
4 etiquette tips for dating a Peruvian man
Most Peruvian men are self-reliant and dominant. Most men are responsible to support the family financially and are more dominant than women. The majority of Peruvian men are authoritative with a clear vision of the future.
Dating a Peruvian man means that you might also be dating his family. In Peru, family is everything. The family's needs might come before his own and those of the relationship. Peruvians include their families in every aspect of their lives—so you might as well get to know and learn to love them.
He might be a momma's boy. Most Peruvian men tend to be pretty dependent on their mothers. He might still have his mom cook and do laundry for him.
Most Peruvian men are expressive and passionate. He will probably be very open about his feelings and communicate them regularly. Be prepared for honest talks about emotions and vulnerability. On the other hand, Peruvian men might become jealous very quickly.
4 etiquette tips for dating a Peruvian woman
Most Peruvian women are feminine and sensual. They are very romantic and passionate and want to establish an emotional connection with their partner. Deep talks, candlelight dinners, flowers, and other romantic gestures will most likely impress a Peruvian woman.
Most Peruvian women value authority. Due to the gender roles still present in the country, many women tend to be a bit quieter and more submissive, taking a passive role in the relationship. That comes with a price—in Peru, most of the time men are expected to pay the dinner bill.
Most Peruvian women are loyal and committed. Most Peruvian women prefer a long-term commitment over a casual relationship and take dating and sex very seriously. If you are just looking for some fun, clarify your intentions before starting to date.
Most Peruvian women are very caring and family-oriented. They will most likely support their partners in difficult times as they do with their families. If you want to win a Peruvian girl's heart, you might want to first gain the approval of her parents.
Top 5 first date ideas when dating a Peruvian
Enjoy the food. Peru is famous for its incredible cuisine—so it's an excellent date idea to visit one of the many restaurants.
Get romantic in a park. There are many parks with a romantic atmosphere in Peruvian cities. There you can get to know each other in a more relaxed setting.
Visit a Festival. Peruvians love to celebrate. As a first date idea, you could visit one of the festivals filled with traditional dancing, elaborate costumes, and delicious cuisine. Some famous festivals in Peru are:
Inti Raymi
Santurantikuy
Candelaria Festival
Mistura Culinary Festival
Trujillo Marinera Festival
Go out to dance. Most Peruvians love to dance the night away. There are many high-quality salsa bars in Peru, where you can get closer to each other enjoying Latin rhythms.
Take a ride. A special date idea in Lima is to rent some bikes and cruise along the beachside cliff in Malecón. You can stop at one of the many coffee shops and enjoy the sunset views of the Pacific Ocean.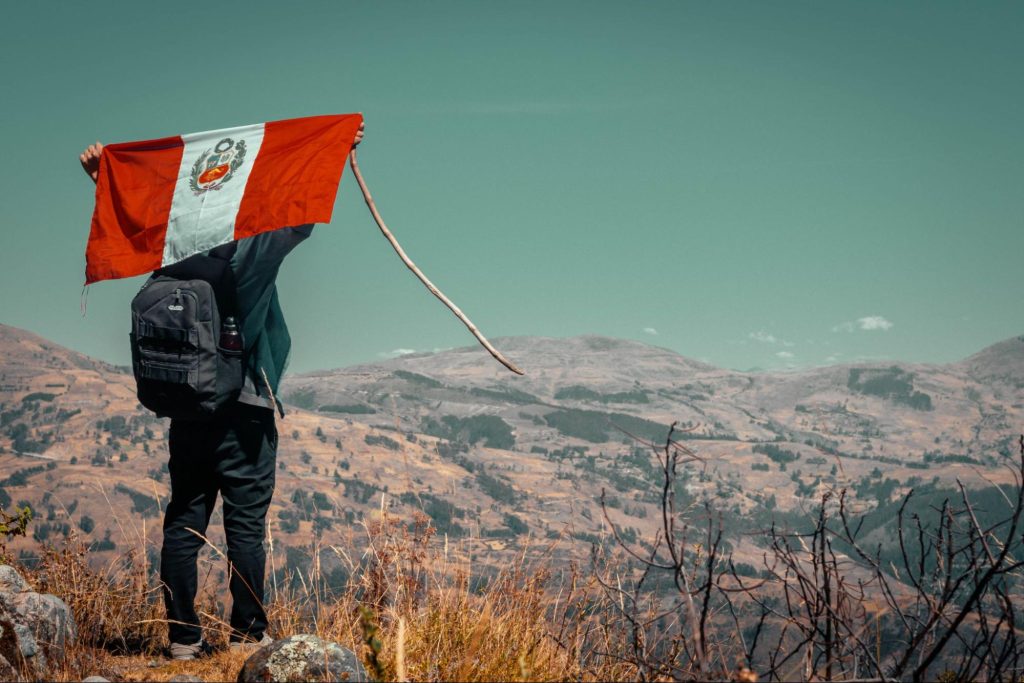 How to act in Peruvian dating culture—first date to relationship
Dating
Peruvians start dating when they are teenagers and people often date those from similar socioeconomic and ethnic backgrounds. Especially Peruvian men will likely pamper you with many gifts, surprises, and sweet words. Most Peruvian women love to receive gifts and like to feel special.
Romanticism is valued by most Peruvians and finds expression in the Peruvian dating culture. The other side of the coin can be jealousy and controlling behaviors while dating, or flirtatious behavior towards the other sex. During the first phase of dating a Peruvian, communicating your expectations and projections clearly is recommended.
Relationship
Once you are in a relationship with a Peruvian, a committed and loving bond will most likely be at the center of the relationship. Most Peruvians give their all into making things work and prefer serious commitments over casual encounters.
Once you have established a committed and exclusive relationship, the relationship will most likely go in the direction of marriage. Most Peruvians are family-oriented and will ask for the approval of their family to enter into a marriage.
Marriage
Couples tend to be in a relationship for many years before they decide to get married. If they do, most of them love to celebrate with all their family and friends at a large reception.
In Peru, it is common for extended families to live near each other and support each other in everyday life. Couples do build their own household but are likely to remain in close contact with their family. After marriage, having children is generally the next step
Things to keep in mind for Americans dating a Peruvian
It is likely that your date grew up in a family with traditional values. Traditional gender roles are still influencing the Peruvian dating culture and most Peruvians wish to get married and have children in their 20s.
Peruvians tend to live with their parents until they marry or graduate from university, so it is possible that your date is still living at their parent's place.
Peruvians do group dating—that means that when you start dating a Peruvian, they will most likely not come to the date alone.
Peru's official language is Spanish. To avoid language barriers, it is recommended to learn basic Spanish phrases before starting to date in Peru.
Many Peruvian singles show a keen interest in people from Western countries. They are open to getting to know new cultures and maybe even want to move to another country.
Peruvians tend to dress a bit more formally than most Americans. If you go on a date, try to make an effort and dress in your "Sunday best".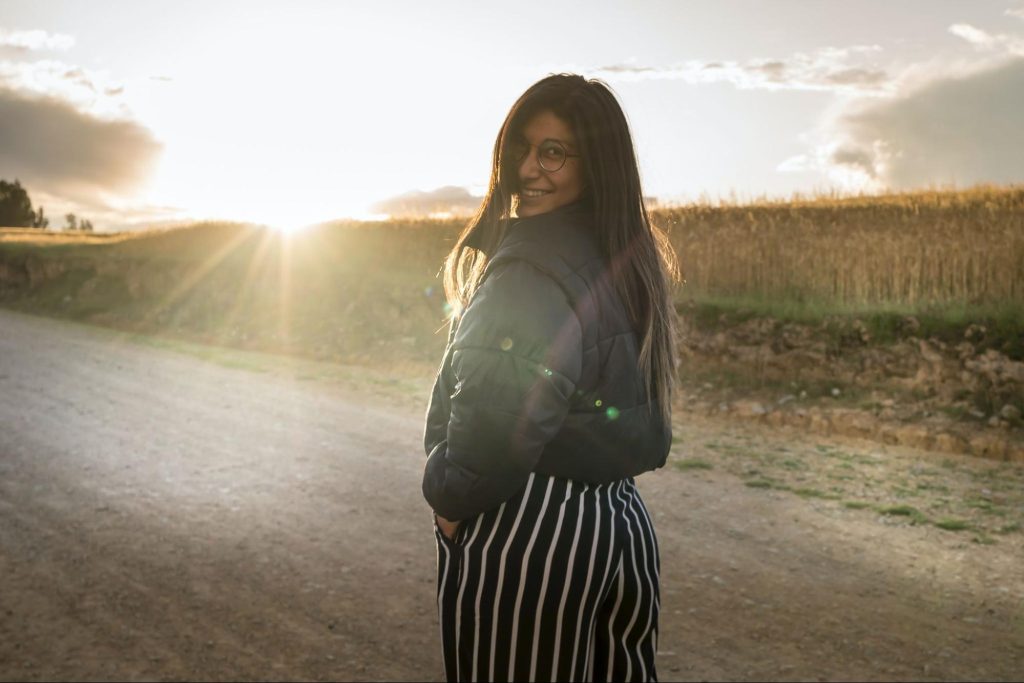 FAQs
What is considered respectful on a date in Peru?
Most Peruvians like closeness and there might be a fair amount of touching involved from the start. It is considered rude to back away. If you are invited to dinner, it is customary to bring a small gift. Arriving 30 minutes late to the date is the norm and not considered disrespectful. Sharing food is quite normal, too. 
How do you flirt in Peru?
Most Peruvian women like to be approached by a man and appreciate good manners and compliments. Peruvian men like to conquer and will most likely react to a little eye contact and a smile. If you want to flirt with a Peruvian single, a little Spanish may do wonders to make a good impression.
How do I meet people in Cusco?
Cusco offers a vibrant nightlife and many bars, clubs, restaurants, and cafés to meet local singles. Try our recommendations for singles listed above.
Our final thoughts
Most Peruvian singles are loyal and committed, and still follow traditional values as part of the Peruvian dating culture. If you are looking for a stable marriage and supportive partner, using a Peru dating site might be a good option for you. When dating a Peruvian, you can keep our above-mentioned etiquette tips in mind to better your dating experience. But remember: Every Peruvian single is unique.
Find the Peru dating site that fits your needs and start flirting today with the best Spanish dating sites and apps!
Dating culture guides
Find out more about what dating people from different cultures is like: