Dating in Armenia: The Best Armenian Dating Sites and Armenian Dating Culture (2023)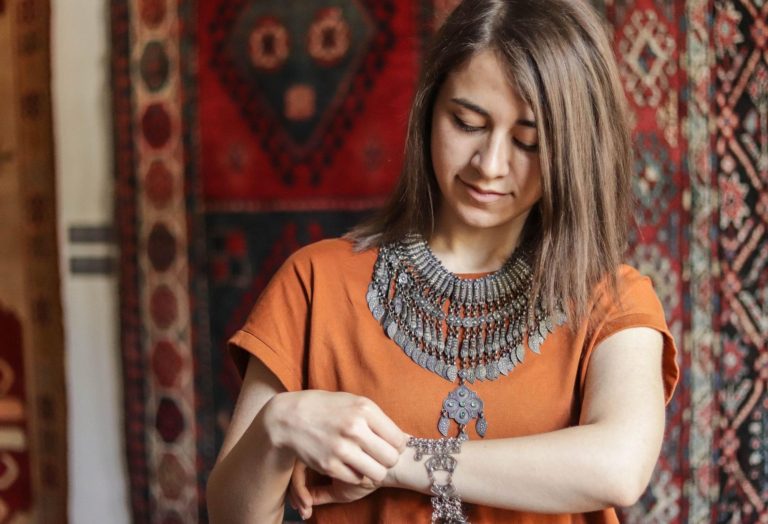 Dating in Armenia is based on tradition and conservatism. But the Armenian dating culture is changing and becoming more modern. The number of Armenian dating app users will reach 300.000 in the following years, according to Statista. 
Disclaimer: This article in no way aims to perpetuate stereotypes or prejudices towards those from a specific culture. Use this guide for general insights into the Armenian dating culture, while keeping in mind that not all Armenian people follow the same attitudes or behaviors.
Best Armenian dating sites
When dating in Armenia, singles use local dating apps like Fotostrana, HyeSingles, Evermatch, or Maybe You. The most popular international dating sites in Armenia are Bumble and Badoo. Sign up today to begin your Armenian dating journey:
1. Zoosk
Zoosk is a great option for an Armenian dating site since it's very diverse. You can find both serious and casual relationships on the app, and there are many filters according to which you can personalize your search.
2. eharmony
Many Armenians still focus on serious relationships when dating. This is why eharmony can be a great option for Armenian dating. It is a site that is specifically geared towards meeting someone for a long-term relationship.
3. Badoo
One of the largest dating platforms in the world, Badoo is a great option for Armenian dating where you can find both casual and serious relationships. If you're in Armenia, you can use Badoo's unique "people nearby" option to find Armenian singles.
Understanding the Armenian dating culture
Armenia's rich history and tradition reflect back on its dating culture. Armenia unifies European, Asian, and Middle Eastern cultures. Despite the strong conservative nature, many Armenian singles are starting to follow a modern approach to dating.
Religion
Armenia claims to be the first country to adopt Christianity as a state religion. Armenians are proud of their religious heritage, such as the location of Mount Ararat and the contribution of Armenian scholars. Nowadays, more than 94% of the population are Christians following traditional values, so don't be too surprised if your date seems conservative.
Family
Armenian culture celebrates the family over everything. The family represents a close bond of support and trust. Most Armenian families are very hospitable and love receiving guests in their homes—especially foreigners. Food plays an important role and will be shared openly and in abundance.
Conservative values
Most Armenians are still very conservative, especially when it comes to dating. They follow traditional gender roles where the man brings home the money and the woman takes care of the children. Casual dating is not very popular in Armenia, as most Armenian singles are looking for a future wife or husband.
Marriage trends
There has been a constant decline in marriages in Armenia, and they are choosing to get married later on. In the past, Armenians used to get married to Armenians, but the younger generation is more open to meeting international singles and even moving to another country. 
How to meet Armenian singles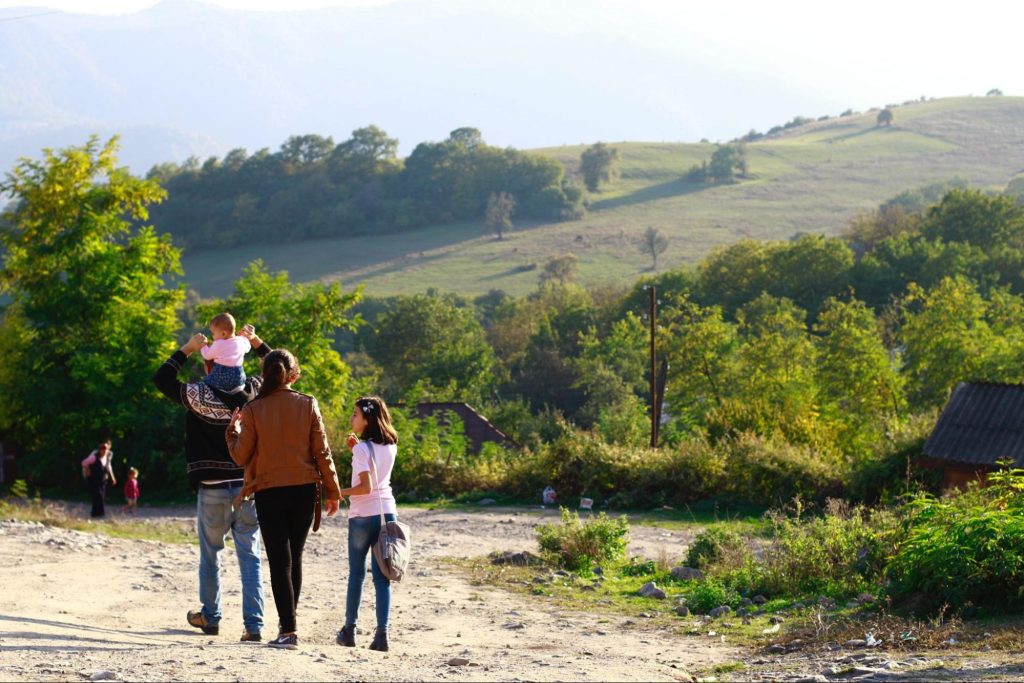 Armenian dating sites
Armenians who are interested in international dating and foreigners might try Armenian dating sites. Online dating makes it much easier to connect to like-minded singles all over the world. Most Armenians do not use dating sites like Tinder which are popular in Europe and the US, but rather search for dates on international dating sites.
Daytime
Armenians generally avoid meeting new people on the streets, but they are open to connecting in local establishments. The best locations to meet Armenian singles during the day are shopping malls, cafes, coffee shops, and parks. In Yerevan, we recommend the Green Bean coffee shop and the Achajour cafe at Lover's Park.
Nightlife
The capital Yerevan is known for its nightlife. There exist plenty of bars, nightclubs, pubs, and restaurants where you can meet local singles. In the capital, we recommend the Tavern Yerevan Riverside, Minour, and Sakurada restaurants or the Omega, Prince, and Paparazzi nightclubs.
Etiquette in Armenian dating culture
4 etiquette tips for dating Armenian men
Be clear about your intentions. Most Armenian men are looking for a long-term relationship and might be seeking a future wife and mother of their children. Loyalty and exclusivity are important and may be communicated from the beginning.
Be cunning and gentle. Armenian men are known to be hot-tempered and can have "spicy" characters. Don't try and change his mind by arguing—be smart and influence him with your charm.
Respect his family. Armenian men value family and often ask their elders for advice. Try to make a good first impression on his parents and you will most likely gain his trust.
They can be jealous. Due to their traditional upbringing, Armenian men might not like it if their partner spends time with her male friends or if they don't know where she has been spending her time all day.
4 etiquette tips for dating Armenian women
Be patient. Most Armenian women are quite reserved and like to take things slowly. They prefer the man to be the initiator and decision-maker, so you might want to take the first step.
Be generous. You do not need to have a lot of money, but many Armenian women appreciate a generous man. They want to know that you will be able to support them and possibly future children.
Respect her family. The bond between an Armenian woman and her family is very strong and she will most likely expect you to value her family too. You may meet her parents early on.
Show loyalty. Most Armenian women want to be exclusive and are looking for a long-term commitment in a monogamous relationship.
5 first date ideas when dating Armenian singles
Impress with a romantic view. Armenians are known to be romantic. They enjoy long walks and beautiful views. The observation deck of Victory Park in Yerevan is probably the best spot for a date.
Take a ride on a zipline. If you are more into adventure, you could invite your date to share some adrenaline with you. The longest zip line in the region (850 meters) is located in Yerevan.
Enjoy nature. If you prefer some tranquility, invite your date to spend the day at lake Parz Lich, where you can rent a boat, wander through the forest, or sit together on the shore.
Hop on a ropeway. In the resort town Tsaghkadzor, about 45 minutes from Yerevan, you can take a romantic ride on a ropeway to Mount Teghenis. You will be enjoying a breathtaking view of the surrounding mountains and nature from a height of 2819 meters.
Go horseback riding. The small village of Yenokavan is a picturesque destination for a romantic day trip, where you can experience an unforgettable horse ride together.
How to act in Armenian dating culture: first date to relationship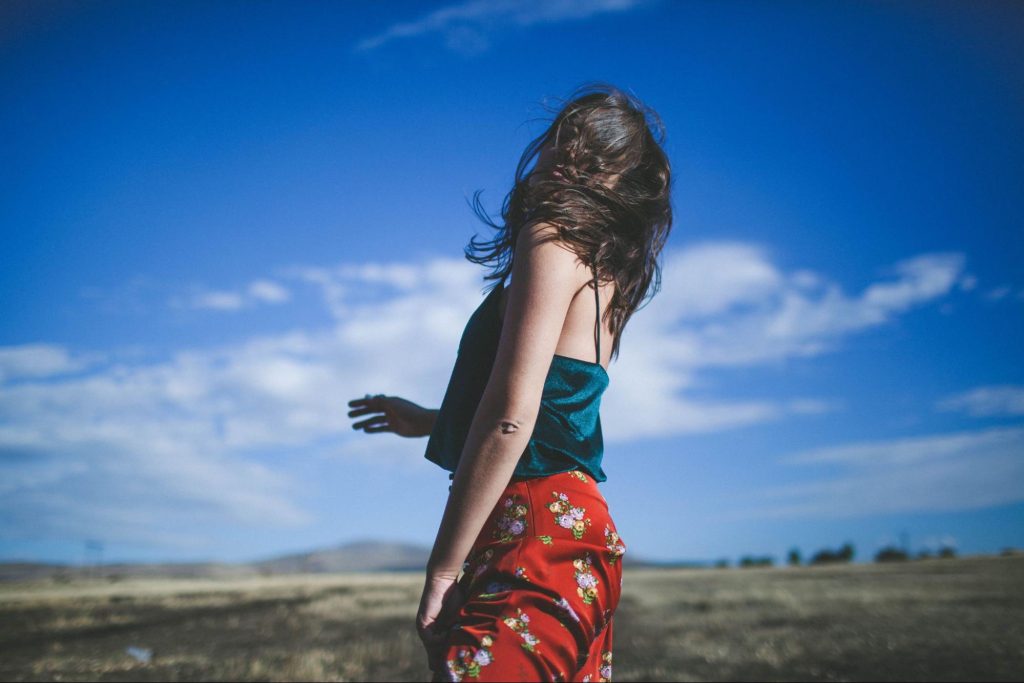 Dating
In order to get a date with an Armenian, you might have to try several times before they accept. If you start dating an Armenian, be aware that they are probably still living with their parents. Relationships tend to progress rather slowly, as Armenians prefer to get to know their date really well before committing.
Relationship
You can expect to be introduced to your partner's family relatively early on in the relationship. That is due to the fact that Armenians first want their parent's approval before letting things get more serious. You might be closely interviewed by the family members as they care a lot about their child's future.
Marriage
Marriage is the goal of most Armenian relationships. Armenians celebrate joyous wedding rituals filled with dancing, singing, and generous gifts. Armenian parents usually pay for all the expenses. Armenian families welcome many children and may live together or visit each other frequently.
Things to keep in mind for Americans dating in Armenia
It is quite common for Armenians to greet each other with a kiss on the cheek. If you see two women holding hands, this may not indicate that they are in a relationship but rather is a common way for close friends to show affection.
If you are invited to an Armenian dinner, make an effort to try all the dishes. To not try everything might be considered an insult to the host.
Pay attention to the indirect communication culture, in which Armenians might not always say what they mean.
Most Armenians aren't in a rush to go anywhere and are most of the time late to appointments.
If you visit Armenia only speaking English, you might encounter some language problems. The main languages spoken in Armenia are Armenian and Russian.
Many Armenians do not ask before visiting, they might just pop by unannounced. This behavior is pretty normal and not considered rude.
Armenians appreciate smart attire and dress up wherever they go. Casual clothes are rarely used.
FAQs
Do arranged marriages still exist in Armenia?
The tradition of hiring a matchmaker does still exist, but more and more modern Armenians choose their date alone. Still, they might consult with their families as their opinion matters a lot.
What's it like to date an Armenian woman?
Most Armenian women are conservative and value their family and tradition. The dating process might progress slowly and you are expected to invest effort and time in winning her trust. Most prefer exclusivity and long-term commitments. You also might be introduced to her family early on.
Where can I find Armenian singles?
To connect to local Armenian singles, try local establishments in the big cities or Armenian dating sites. Find more recommendations listed above.
Our final thoughts
Armenian dating culture is shaped by traditional values. Most Armenians are looking for long-term relationships with the goal of marriage and children. You have a good chance of meeting Armenian singles in the country or on Armenian dating sites. If you follow our dating tips, you will most likely have success when dating in Armenia. But always remember: Not all Armenians are the same.
Learn more about the best Armenian dating sites and start connecting with Armenian singles on one of the best online dating apps!
Dating culture guides
Find out more about what dating people from different cultures is like: